Leverkusen's Lars and Sven Bender set to retire at the end of the season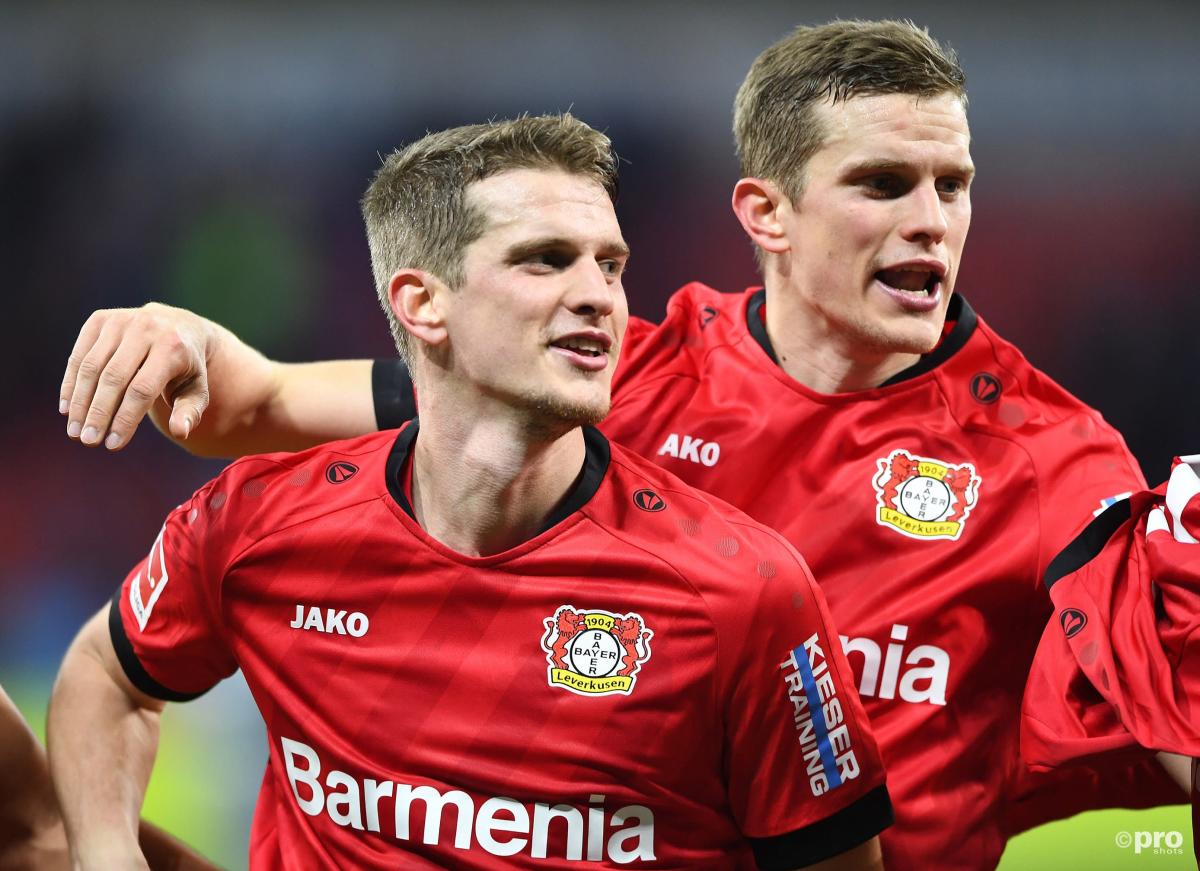 Leverkusen's Lars and Sven Bender have announced that they will not sign a new contract with the Bundesliga side and that they are set to retire at the end of the current 2020/21 campaign.
Lars has played with 1860 Munich and Leverkusen in his career, while Sven has featured for 1860 Munich, Dortmund, and Leverkusen.
The twins have played together at Leverkusen since 2017, but at just 31-years-old, they will hang up their boots, citing niggling injuries which are making them unable to compete at the highest level.
"Everyone who knows us knows that we give 100% every day," the pair said in a released statement.
"That was always the basic requirement for us. Unfortunately, it is becoming increasingly difficult for us to continuously access this with all the pain and physical problems from which we are suffering more and more."
Despite the physical issues which the pair allude to, Lars Bender has played 10 times in the Bundesliga so far in the current season, while Sven has featured on eight occasions.
Leverkusen sporting director Rudi Voller paid tribute to the pair, praising their professionalism.
"There are few players in the Bundesliga like Lars and Sven. They represent football class, extreme professionalism and absolute reliability plus determination and commitment," said Voller.
"We need their qualities in the remaining six months to achieve our big targets. Exactly that ambition is evident in both of them who always give 100 per cent right to the end.
"And regarding Lars, I've hardly seen another player at Leverkusen who has identified so much with Bayer 04. We owe Lars a huge amount of gratitude."
The Bender brothers have featured over 400 times for Leverkusen between the pair of them, though the majority of the appearances belong to Lars due to his 11-year association with the club.
The news that two of their veterans will retire will naturally come as a blow to Leverkusen, but they did receive a boost this week after concluding new deals for three of their young stars Moussa Diaby, Florian Wirtz and Edmond Tapsoba.