'I do not agree that the squad is failing' – Benzema on Real Madrid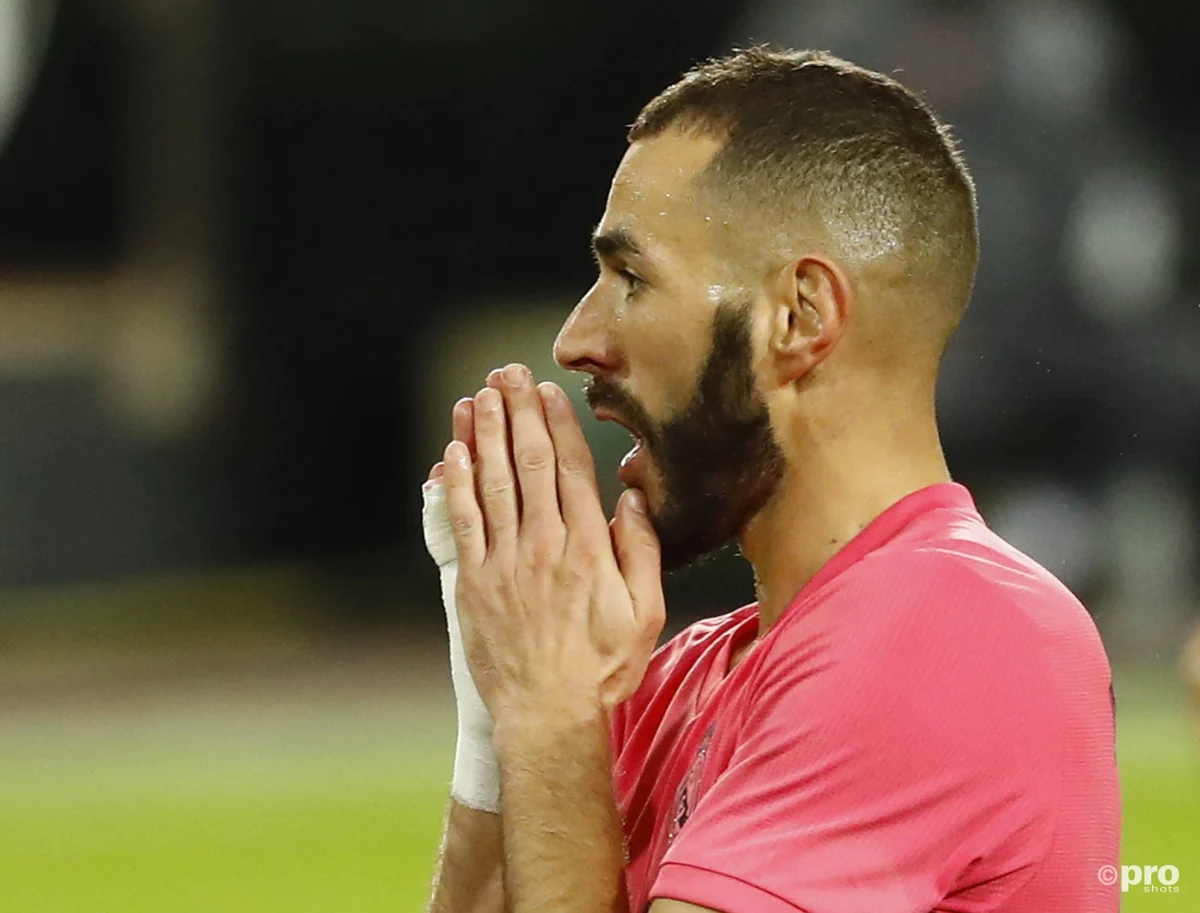 After falling just two points short of La Liga glory and exiting the Champions League to Chelsea, Real Madrid have been criticised for their form this season, but talisman Karim Benzema doesn't agree with such complaints.
Since Cristiano Ronaldo's departure in 2018, the responsibility of scoring the goals for Los Blancos fell to Benzema, and the Frenchman has excelled in the spotlight.
READ MORE: Six Lille stars that Europe's best clubs should be trying to sign
Only Lionel Messi scored more than Benzema's 23 league goals in Spain this season, and with Madrid's next highest goal-scorer in the league Casemiro with six, it's clear that there's a heavy reliance on the striker.
However, whilst this has led some to criticise the squad, Benzema isn't having any of it: "I do not agree that the squad is failing.
"Because look closely: we had 60 injuries! At no time have Real Madrid played with their best team. Everyone has had the Covid, even Zizou…
"It's been a complicated season. But despite that, we reached the semi-finals of the Champions League, we had a good run, and we fought until the last day in La Liga. We could have won everything and we lost everything, that's how football is.
"I'm disappointed, but I'm happy to participate in the Euros because I still have hopes of winning a trophy this season."
Benzema's return to the France national set-up was a surprise on one hand, having been excluded since October 2015, but on the other, his form for Madrid has been simply too good to ignore. In fact, since Ronaldo's departure he has contributed to 40 goals in all competitions in 2018/19, 38 in 2019/20, and 39 this time around; he's a pillar of consistency and he deserves that call-up.
As for a return to France at club level, it seems unlikely.
Lyon
When asked if he'd consider a return to boyhood club Lyon, Benzema replied: "Considering where I play today, and what my goals are … I would like what I have already done there [Lyon] to stay forever.
"For now, a comeback, no. Not for the moment. I play for Real Madrid, that's it, it's different."
Having come through the youth system at Lyon, Benzema broke into the first-team in 2004/05, before becoming a regular in 2006/07. After scoring 20 league goals in 2007/08 and 17 in 2008/09, Real Madrid had seen enough to pay £31.5 million to acquire his services, and well, the rest is history.