Six Lille stars that Europe's best clubs should be trying to sign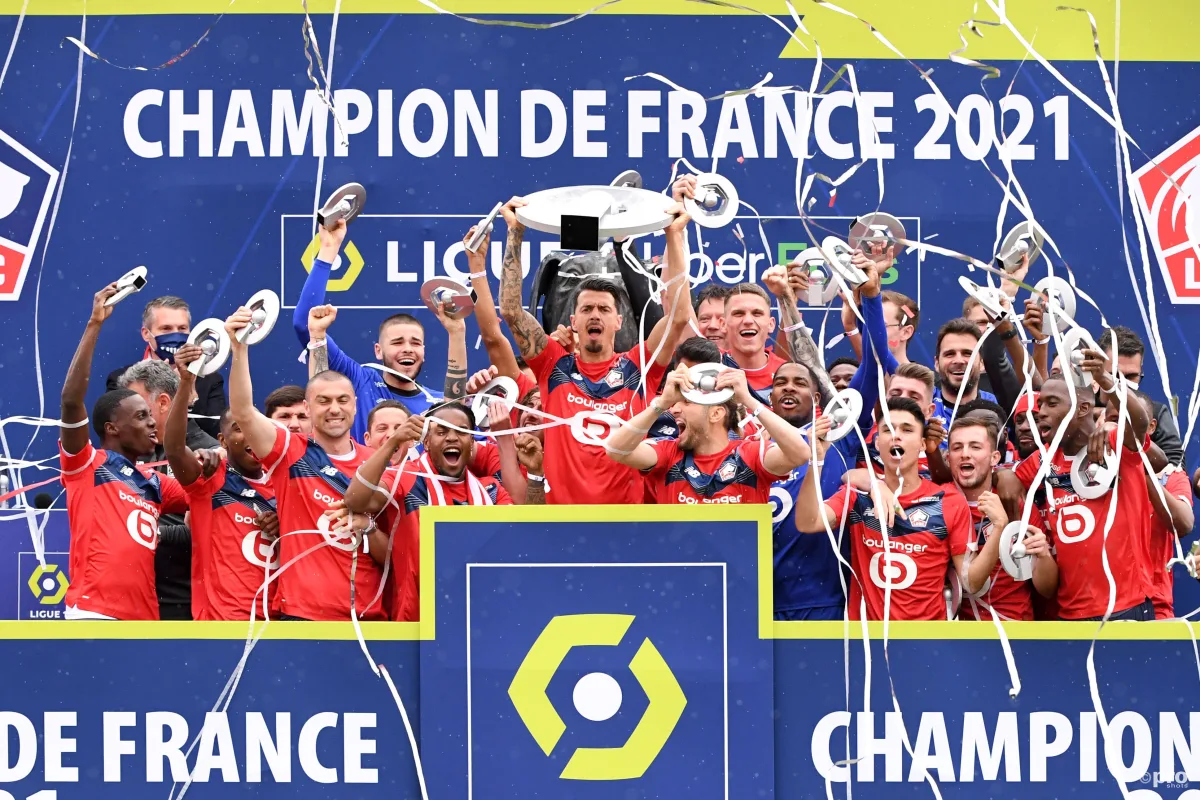 Lille won the Ligue 1 title on Sunday, with their 2-1 victory away to Angers sealing top spot in surprising fashion ahead of Paris Saint-Germain.
While the success of Lille was founded on a strong team ethic that allowed them to win vital away matches against PSG, Lyon and Lens in succession, there were, nevertheless, several eye-catching individual displays.
READ MORE: How champions Lille made €320m in three years selling stars like Pepe & Osimhen
Indeed, major clubs around Europe will have been watching Lille's progress with a keen eye, and while important veterans such as Burak Yilmaz and Jose Fonte are probably too old to be seriously considered by elite sides, there are numerous younger stars who should be considered.
Here are five in particular who have shone.
Mike Maignan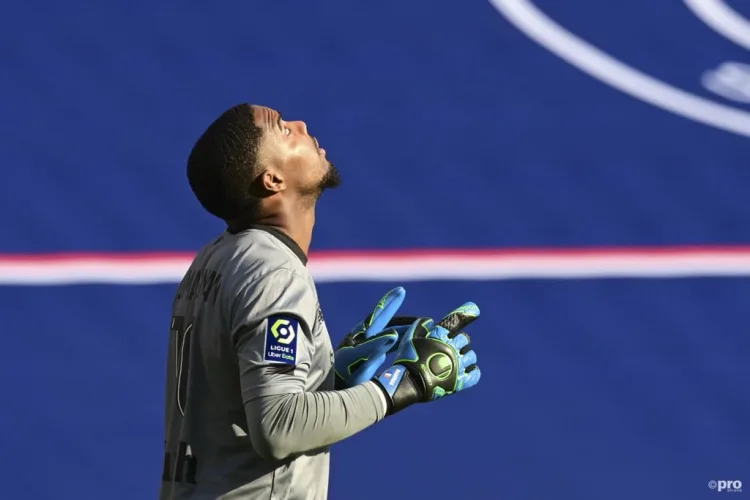 Goalkeeper Mike Maignan has had an exceptional season, which has led to him being included in France's Euro 2020 squad.
An imposing goalkeeper who came through the ranks of PSG, Maignan is being linked with a possible move to Milan in the summer. A quick look at the statistics readily explains why: in 38 appearances in Ligue 1 this season, he has conceded only 23 goals. Indeed, he nearly has more cleansheets, having picked up 21 of those.
There is no doubting his confidence – when he was a youth player at PSG, he told Zlatan Ibrahimovic that he was a "sh*t attacker", an outburst that impressed the Swede.
Commands his box well, impresses in one-on-one situations and is, naturally, a good shot stopper.
Zeki Celik
Lille have found the Turkish transfer market particularly profitable in recent seasons, having plundered Yusuf Yazici, Burak and Zeki Celik from there, and it is the 24-year-old who looks best placed to move on in the weeks ahead.
An athletic right-back, he is eye-catching when attacking but also a very capable defensive customer. Has improved a good deal over his three years at the club and it may be that this is the ideal opportunity for him to move on.
Tottenham have been linked with the 24-year-old Turkey international, and he would appear a good fit for Spurs. Roma have also been associated with him in the past.
Sven Botman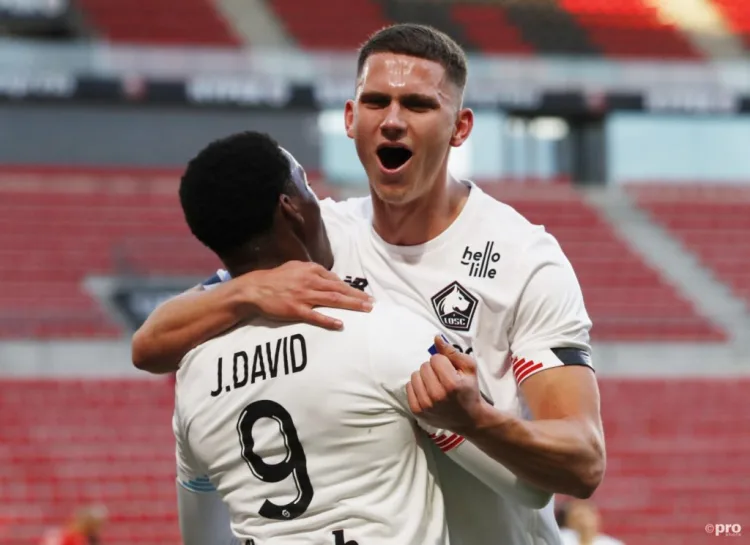 When Lille signed Sven Botman last summer, it's doubtful more than a handful of their supporters knew who he was – and certainly none would have predicted what a powerhouse he has been in their defence.
Plundered from Ajax, where he had not even played a single first-team game, Botman has been the revelation of the season in Ligue 1. He has been ultra-reliable in the heart of the defence, aided by the experience of Jose Fonte beside him.
For a young player, his positional sense is already formidable, while his range of passing is impressive. Mistakes from the young Dutchman have been rare.
Liverpool, unsurprisingly, have been linked with him.
Boubakary Soumare
It is no surprise that Premier League clubs are once again on the hunt for young Lille midfielder Boubakary Soumare, a player who was given a special reception by head coach Christophe Galtier after the title was won.
Soumare, who has been previously linked to Manchester United, had endured a notable dip in his career soon after breaking into the first team. Indeed, transfer speculation was cited for his dip in form.
Since then, though, he has come roaring back towards his best. The volume of work he produces in a game is impressive, while his ability on the ball should not be ignored either. Plays like a more disciplined Paul Pogba.
Leicester are likely to complete a move for him, and given how shrewd the Foxes have been in the past with their transfer work, that comes as a seal of approval.
Renato Sanches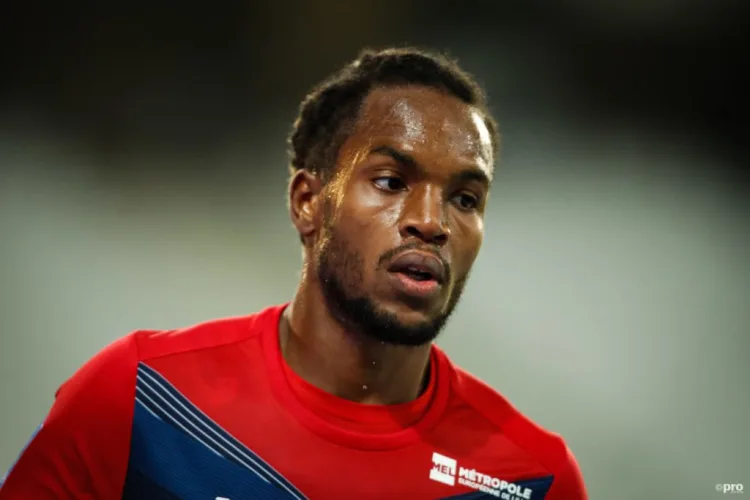 Renato Sanches may only been 23, but he has seen everything in his short career. From the heights of joy with Portugal at Euro 2016, he thereafter experienced a dramatic hangover at Bayern Munich and Swansea, when his confidence was shattered.
Sanches, though, has responded impressively with Lille and has been one of their major success stories over the past couple of seasons. Admittedly, there are still question marks over his robustness and durability, but when given a chance to express himself, he can still be a potent force.
This was perhaps best exemplified as he set up Lille's opening goal against Angers, which was so important to settle nerves.
Perhaps he will not be going all the way back to the top just yet, but he is a player who deserves monitoring.
Jonathan Bamba
While fellow winger Jonathan Ikone continues to be linked with Borussia Dortmund as a replacement for Jadon Sancho, it would be remiss to overlook the contribution that Jonathan Bamba has made to Lille over the course of the last season.
The 25-year-old finished the campaign with nine assists – nearly twice as many as anyone else in LOSC's ranks – and chipped in with six goals for good measure. Only Burak had more goal contributions in their ranks.
Bamba does have a tendency to blow a little hot and cold, which could scare off some suitors, but if a team fancies taking a risk on his consistency issues, they would have on their hands a player with devastating potential when full of confidence.