Zinchenko lifts lid on Mudryk's Chelsea transfer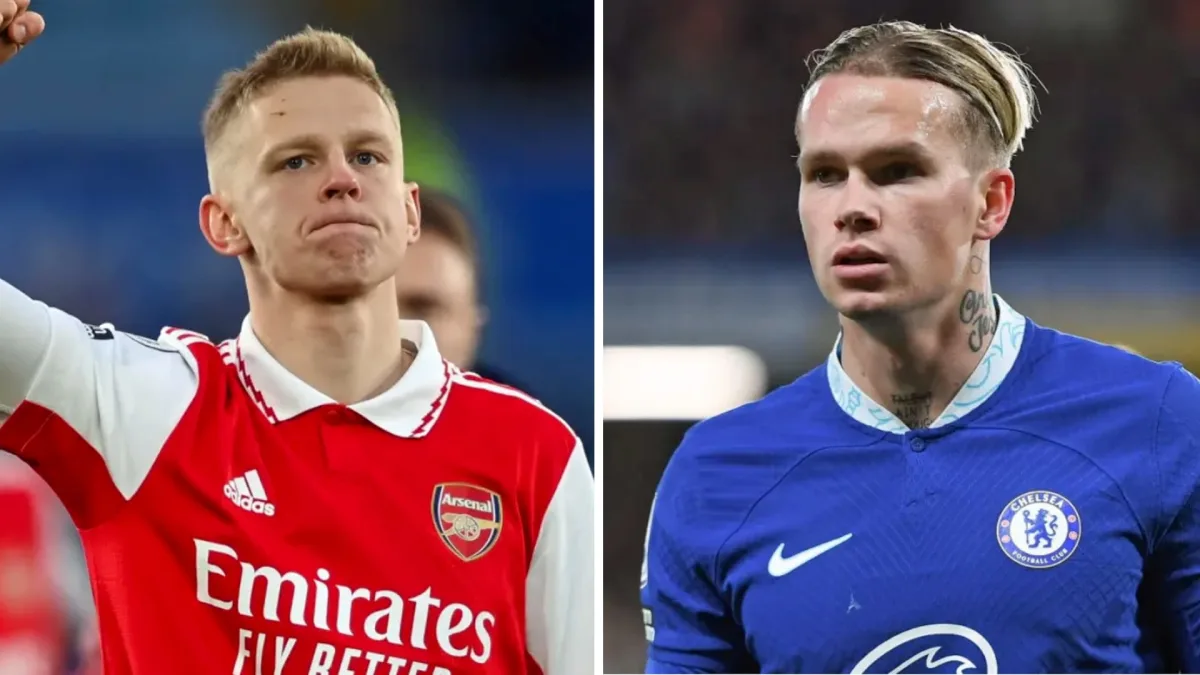 Oleksandr Zinchenko and Mykhailo Mudryk would have been club and national teammates had Chelsea not swooped in to sign Mudryk from under Arsenal's noses in January.
Zinchenko has impressed since joining Arsenal in a £32 million transfer from Manchester City last summer, helping the Gunners to the top of the league ahead of his former employers, who are the defending champions.
He fully expected Ukraine teammate Mudryk to join him from Shakhtar Donetsk in short order - as did Mudryk and most of the Arsenal support after the winger repeatedly engaged with their posts on social media.
READ: Arteta told Guardiola will 'never sell player to Arsenal again'
But Shakhtar were holding out for a record sum for a player dubbed the "Ukrainian Neymar" and Todd Boehly's Chelsea went above and beyond what Arsenal were willing to pay, with an offer of €70m up front with €30m to follow in add-ons.
Mudryk might have been disappointed, but Zinchenko told him just to get his head down and make the best of it.
Mudryk tearing up the Champions League 💪 pic.twitter.com/6p6r9fPEAN

— Football Transfers (@Transfersdotcom) September 14, 2022
Zinchenko on Mudryk: 'only one way'
"I told him: 'It's gone already, it doesn't matter what you wanted, what the other guys wanted,'" the left-back told the Daily Mail. "'Now you're a Chelsea player, you signed a long-term contract and you have only one option, only one way: direct and forward.'
"Unfortunately he didn't become an Arsenal player - as I wanted personally! - but it's life."
READ: Arteta: Outbidding Chelsea for Mudryk would have 'damaged' Arsenal
Zinchenko and Mudryk will likely line up together on Sunday when Ukraine kick off their Euro 2024 qualifying campaign against England at Wembley.
Mudryk has endured a difficult start to his Chelsea career with just a single assist in his seven Blues outings in all competitions to date.
Shakhtar had been able to drive such a hard bargain for him in part because of Boehly's desire to make a quick impact at Chelsea and beat their London rivals to his signature, but also thanks to his five goal-involvements in six Champions League outings earlier in the campaign.