Could Haaland have been playing for Man Utd on Sunday?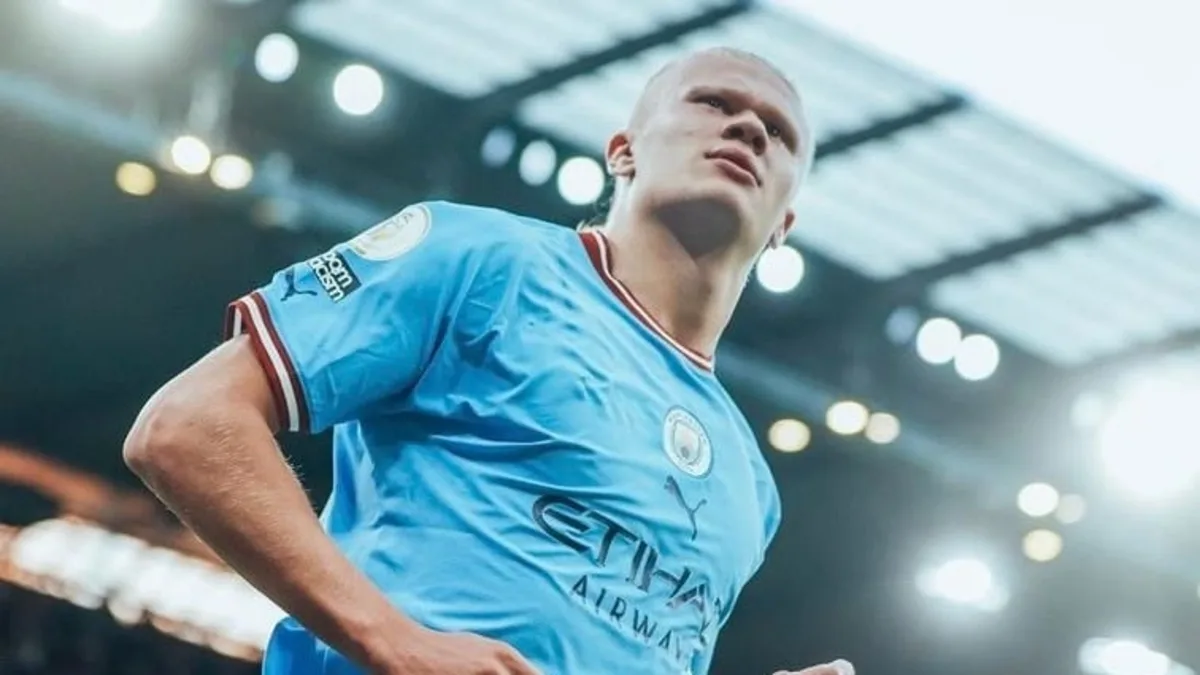 Erling Haaland has been linked to Manchester United multiple times over the years. How close did the Manchester City goal-machine come to playing for their crosstown rivals?
Haaland has lit up the Premier League since making his €60 million move from Borussia Dortmund to Man City, scoring 11 goals in just seven games at a rate of one every 52 minutes he has played.
But if United had got their way, he would have been banging in the goals for them instead. Former Red Devils manager Ole Gunnar Solskjaer gave Haaland his top-flight debut at Molde in, and was a Norway international teammate of his father, Alfie.
Haaland junior went on to Red Bull Salzburg after Molde, scoring 29 goals in 27 games in all competitions before leaving for Dortmund in 2020, and it was at this point Solskjaer attempted to be reunited with his former protégé.
Erling Haaland causally walking in Manchester without a worry in the world. pic.twitter.com/fh0uapRUgu

— Frank Khalid (@FrankKhalidUK) September 9, 2022
"Ole Gunnar Solskjaer managed the teenager at Molde and flew to Austria last month to speak with him;" reported the BBC at the time. "However, Solskjaer has felt for a number of weeks Haaland was far more likely to join a German club.
"It has been suggested both Alf-Inge Haaland and agent Mino Raiola will get a share of future transfers as part of the deal, and this was something United refused to negotiate about."
Opportunity missed in 2020, United duly struggled on with Antony Martial, Edinson Cavani and Marcus Rashford in attack before Cristiano Ronaldo returned last summer. Haaland set about scoring 86 goals in 89 games in Germany before both Manchester clubs came knocking this summer.
What's the point?
But by this time Haaland and his father weren't even willing to enter into negotiations with Man Utd. The pair had devised a points system to work out the striker's next destination, and United didn't make the cut.
"On our list, I think City is the best team," Alfie explained in the recent documentary Haaland: The Big Decision. "Munich is number two. We have Real Madrid as number three, Paris Saint-Germain as number four.
"We also have some English teams other than City who are quite good - Liverpool and Chelsea. Also, there is Barcelona. They are sort of in the same row."
United were conspicuous by their absence. Red Devils' fans would dearly like to make the Haalands eat their words on Sunday, and the last time Lisandro Martinez met Haaland, his Ajax side beat Haaland's Dortmund 4-0 in the Champions League.
Whether he can repeat the trick now he is a Man Utd centre-back remains to be seen. Haaland is on course to be the highest scoring striker in premier League history, and unfortunately for United, he never looked like playing for them.