How Cristiano Ronaldo problem can be resolved by Ten Hag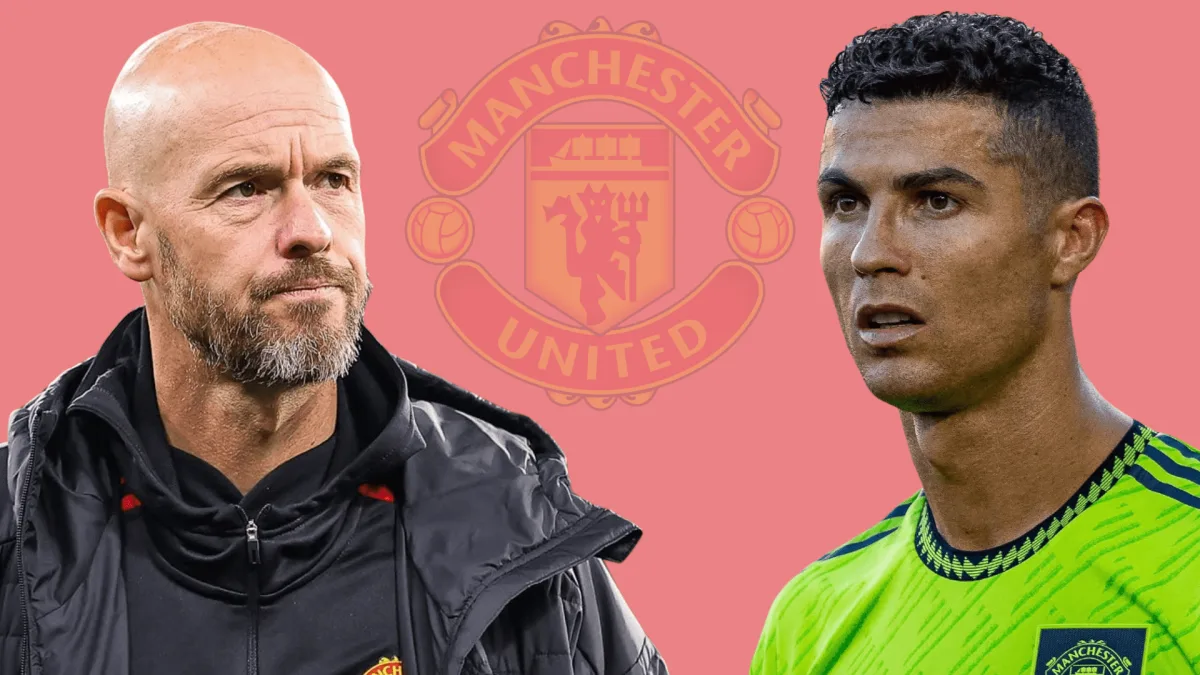 Former Manchester United defender Patrice Evra has called on Erik ten Hag to have 'an honest discussion' with Cristiano Ronaldo to resolve the Portuguese star's future at the club.
Ronaldo has been a substitute in five of United's six Premier League games this campaign after missing the majority of his side's pre-season due to his off-the-pitch issues.
The 37-year-old's was relegated to the bench alongside captain Harry Maguire and the decision by Ten Hag has coincided with United winning four straight Premier League games.
Evra admitted he understood Ronaldo's frustrations but also respected Ten Hag's stance, however the Frenchman believes his former teammate will eventually prove his worth to the United boss.
"With those big decisions Ten Hag sent massive shockwaves," Evra told Betfair. "Let's be clear, to put Ronaldo on the bench is a massive statement, because he will think it's not fair, last year he scored like 18 goals, so in his head he will be like 'why am I on the bench?' He's right, but you have a manager and you have to respect his decision.
"Maybe, United need to suffer right now and they will need other players, but you will always need Ronaldo, trust me, there will be a moment when we say thanks Cristiano, please stay, I'm convinced about that.
"I think Ten Hag and Ronaldo need to, if they haven't already, have an honest discussion. Everything that is happening right now is logic."
Does Ronaldo have a future at Old Trafford?
Ronaldo is into the last year of his contract at United, although the club are believed to have the option to extend his deal for a further season.
The legendary forward was desperate to leave Old Trafford during the summer in search of Champions League football after United finished outside the top four last season.
However, Ronaldo struggled to find any clubs willing to to sign him and he began the campaign on the bench in order to slowly build up his match fitness after missing the bulk of pre-season.
Patrice Evra on Ten Hag: "He dropped Maguire, put Cristiano Ronaldo on the bench, and gave Malacia an opportunity, that was a massive statement."

Some fans may not like his decisions, but Ten Hag has made it clear he's the BOSS. Man Utd needed a manager like him. pic.twitter.com/2lUwrU1qNJ

— UtdFaithfuls (@UtdFaithfuls) September 23, 2022
With United seemingly thriving without Ronaldo, there is a belief that the club may look to sell him in January in order to lower their wage bill and provide Ten Hag with more transfer funds.
However, Ronaldo is likely to have the same problem in terms of generating interest from other teams, particularly with the Champions League set to be in its knockout stages by January.
The former Real Madrid man appears to be an awkward fit into Ten Hag's high-intensity pressing system and, with Marcus Rashford returning to goalscoring form, the need for Ronaldo at Old Trafford looks to be diminishing by the day.