Haaland, Benzema and the players with release clauses in their contracts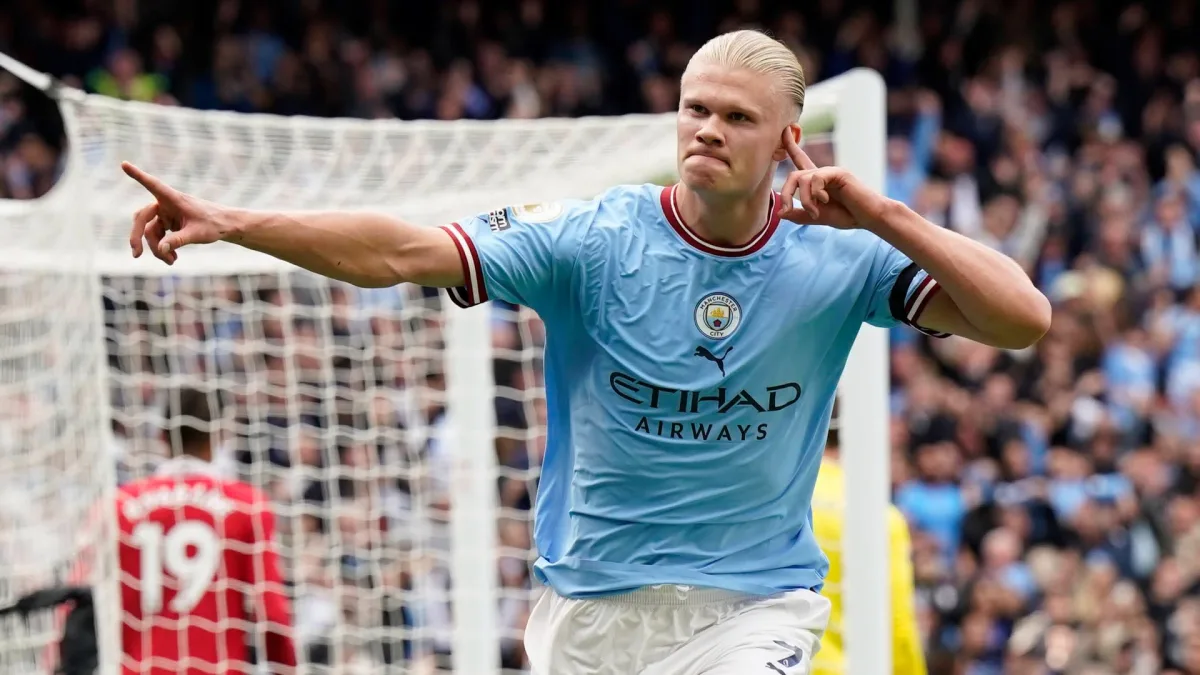 As the likes of Cristiano Ronaldo and Harry Kane have found out in the past few years, it's not always possible for football players to force a transfer away if they don't have a release clause in their contract, no matter how much they desire the move.
Kane was keen to join Manchester City in 2021 but his current club Tottenham Hotspur held firm. With no buyout clause, the England international struggled to force through a move, with Spurs pricing him out of a transfer to Pep Guardiola's side. One year later, Man City signed Erling Haaland instead to rule out any future pursuit of Kane.
FIFA 23 Player Ratings: Top 100 players on the game
Ronaldo, meanwhile, was desperate to force a move away from Man United in 2022 after they failed to qualify for the Champions League.
Atletico Madrid, Napoli and Sporting Lisbon were among the clubs unable to prise the player away from Old Trafford, with no exit clause in the Portugal great's deal, prompting Ronaldo to burn his bridges with an explosive interview and have his deal terminated with United. He joined Al-Nassr, rather than the Champions League club he wanted.
Increasingly, high-profile players are negotiating minimum fee release clauses in the contracts they sign with clubs, and ensuring they are set at realistic levels.
Such a step ensures that if a team trying to buy a player coughs up the required transfer fee – which in some cases may only be triggered on or after a certain date - they will automatically have that offer accepted, and then begin negotiating personal terms.
It is a step that often appeals to younger players. For example, they may join a top-flight club and hope to perform well enough to secure a move to even bigger teams like Barcelona, Real Madrid, Liverpool, Chelsea, Man City and Man Utd if they perform well enough.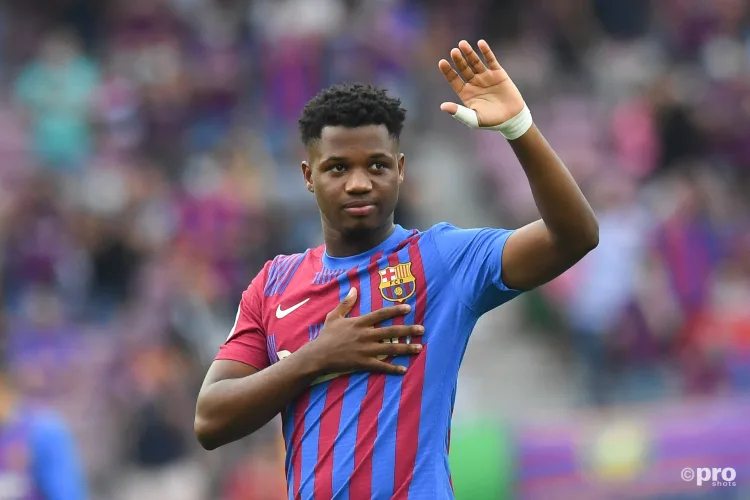 However, their current clubs may then be reluctant to sell a star player and attempt to put those top teams off by slapping high valuations on them.
In the Premier League in particular, many clubs even in the middle or bottom of the table have huge financial firepower to hold firm if a top side comes calling, so a release clause can be a powerful tool.
Buyout clauses are not limited to up-and-coming players, though.
Haaland and his agents negotiated a buyout clause even after he joined Man City in 2022.
In a move that will reportedly encourage Madrid to sign him down the line, Haaland has a release clause that comes into effect in the summer of 2024 that is worth €200m.
The Norwegian superstar then has a second minimum fee release clause that will be activated in the summer of 2025 that stands at €175m.
City would be powerless to prevent Haaland leaving if they receive a transfer bid that matches those amounts from the dates specified, but they can't complain too much – they only paid €60m after also matching a release clause in his Borussia Dortmund contract that was activated at the end of last season.
Chelsea also have experience of release clauses as they were forced to activate the €120m release clause in Enzo Fernandez's contract to pry him away from Benfica in January.
In some leagues, such as La Liga, rules and tradition mean every player has a release clause included in their contract – so in some cases clubs have made them inordinately high to discourage potential buyers.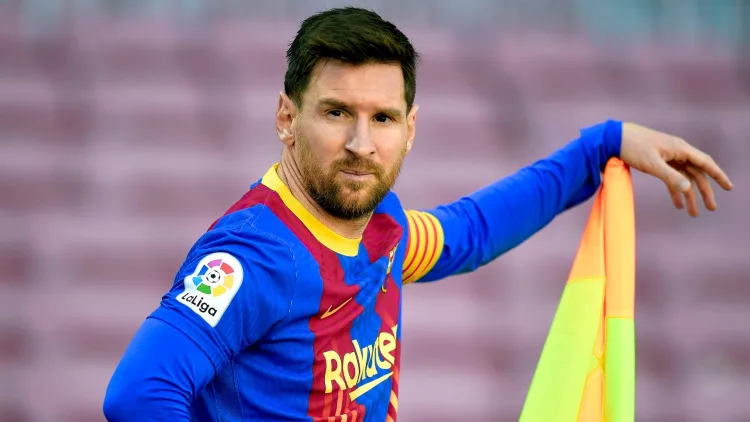 At Barcelona, Lionel Messi was given a contract in 2009 that included a buyout clause of €250 million, a fee that was seen as unreachable at that time.
The figure was later increased to a mouth-watering €700m when he signed another new deal at Camp Nou in 2017. This came in response to PSG shelling out €222m to activate Neymar's release clause, which was also a figure that was considered to be too great for anyone to pay.
More recently, Madrid and Barca have even started listing some release clauses at an incredible €1 billion. The Catalans planned to have seven such players with these astronomical prices placed upon their heads, the latest of which was teenage midfield sensation Gavi, but they haven't been allowed to register his new deal amid financial difficulties. The youngster instead remains in his former academy contract.
Here, FootballTransfers has compiled a list of some of the most notable players in world football who are widely reported to have a release clause in their contract.
Players with release clauses
| Name | Club | Release Clause |
| --- | --- | --- |
| Erling Haaland | Man City | €200m (in 2024) |
| Karim Benzema | Real Madrid | €1 billion |
| Ronald Araujo | Barcelona | €1 billion |
| Pedri | Barcelona | €1 billion |
| Ferran Torres | Barcelona | €1 billion |
| Andreas Christensen | Barcelona | €500m |
| Pedro Goncalves | Sporting Lisbon | €80m |
| Hirving Lozano | Napoli | €130m |
| Kim Min Jae | Napoli | €45m |
| Jose Gaya | Valencia | €100m |
| Rodrygo | Real Madrid | €1 billion |
| Vinicius Jr | Real Madrid | €1 billion |
| Ousmane Dembele | Barcelona | €50m |
| Ivan Fresneda | Real Valladolid | €30m |
| Eder Militao | Real Madrid | €500m |
| Joao Felix | Atletico Madrid | €350m |
| Florian Nehaus | Gladbach | €42m |
| Ismael Bennacer | AC Milan | €50m |
| Gerard Moreno | Villarreal | €100m |
| Robert Lewandowski | Barcelona | €500m |
| Paulinho | Leverkusen | €80m |
| Ansu Fati | Barcelona | €1 billion |
| Marcus Thuram | Gladbach | €45m |
| Victor Osimhen | Napoli | €100m |
| Evanilson | Porto | €100m |
| Riqui Puig | Barcelona | €100m |
| Rafael Leao | AC Milan | €150m |
| Paulo Dybala | Roma | €20m (Serie A clubs) / €12m (Non Serie A clubs) |
| Yeremi Pino | Villarreal | €80m |
| Pau Torres | Villarreal | €55m-60m |
| Antonio Rudiger | Real Madrid | €400m |