Conor Gallagher set for key role at Chelsea in 2022-23 after Tuchel reassurances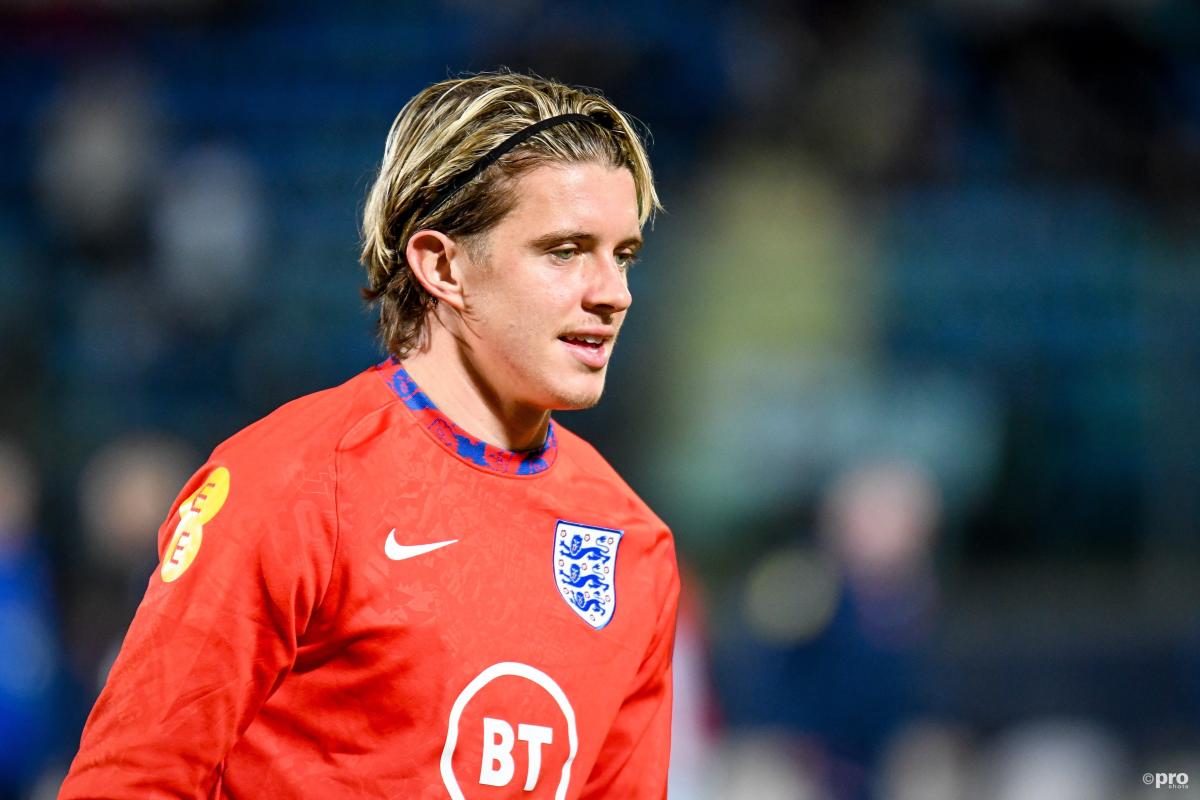 Conor Gallagher hopes to play for Chelsea next season on the back of a successful loan at fellow Premier league side Crystal Palace.
Gallagher came through the Blues' academy, enjoying loan spells at Charlton, Swansea and West Brom, before last season's move to Patrick Vieira's new-look Palace side.
The 22-year-old managed 8 goals and three assists in the league, helping the Eagles to a twelfth-place finish.
He also played a large part in Palace's FA Cup run, which ended in defeat to Chelsea in the semi-final.
Gallagher is now back with the Blues squad for their preseason trip to Los Angeles, with hopes of breaking into the first-team picture in the 2022-23 season.
Given the depth of Chelsea's squad, with N'Golo Kante, Jorginho, Mateo Kovacic and Ruben Loftus-Cheek are all on the books for next season, earning one of the central midfield positions will be a struggle.
However, one positive is that the member of that quartet that he is most similar to, Kante, is also the most injury prone and has shown signs of declination.
So, there is a real possibility that Gallagher is molded into the next version of the Frenchman in the 2022-23 season and then takes over the role completely after that.
But, even if that is not the role that Tuchel sees fit, the German plans on finding a route for the 22-year-old into his lineup as soon as possible, according to journalist Simon Johnson.
Gallagher on Tuchel
Gallagher has revealed his experiences of speaking with Thomas Tuchel, including once at a restaurant during the season. ''I was trying to hide,'' he told the Daily Mail.
''It was funny because I saw him through the window and whispered to my girlfriend, mum and dad, ''God, it's Thomas Tuchel'. He sat on the table right next to us so he couldn't miss me.''
''I've got older brothers who say if you've got something you want to say, then do it,'' he added. ''Managers aren't scary – they want to talk to their players and know what your thoughts are.
It's been a given for months but Conor Gallagher will be part of #CFC squad this season. Tuchel loves him. Wanted him last season too but was convinced by club that Gallagher would be better off playing on loan at palace for a year and coming back an even better player.

— Simon Johnson (@SJohnsonSport) July 14, 2022
''I told him what I thought and he said what he thought. I said I think I'm ready to play for Chelsea.''
And, more recently, Gallagher spoke with Tuchel about the club's plans for the midfielder going forward.
''He said he wants me to be part of the squad and to prove myself in pre-season, so that's the plan. I'm happy with that and just willing to work as hard as I can to prove to him that I can play for Chelsea.
''It's what I wanted to hear, it was a nice phone call that we had and it gave me a clear plan of pre-season and where I'm going to be. It was great to hear.''