Transfers Of The Week: Why Rudiger, Schlotterbeck and Kamara are destined for success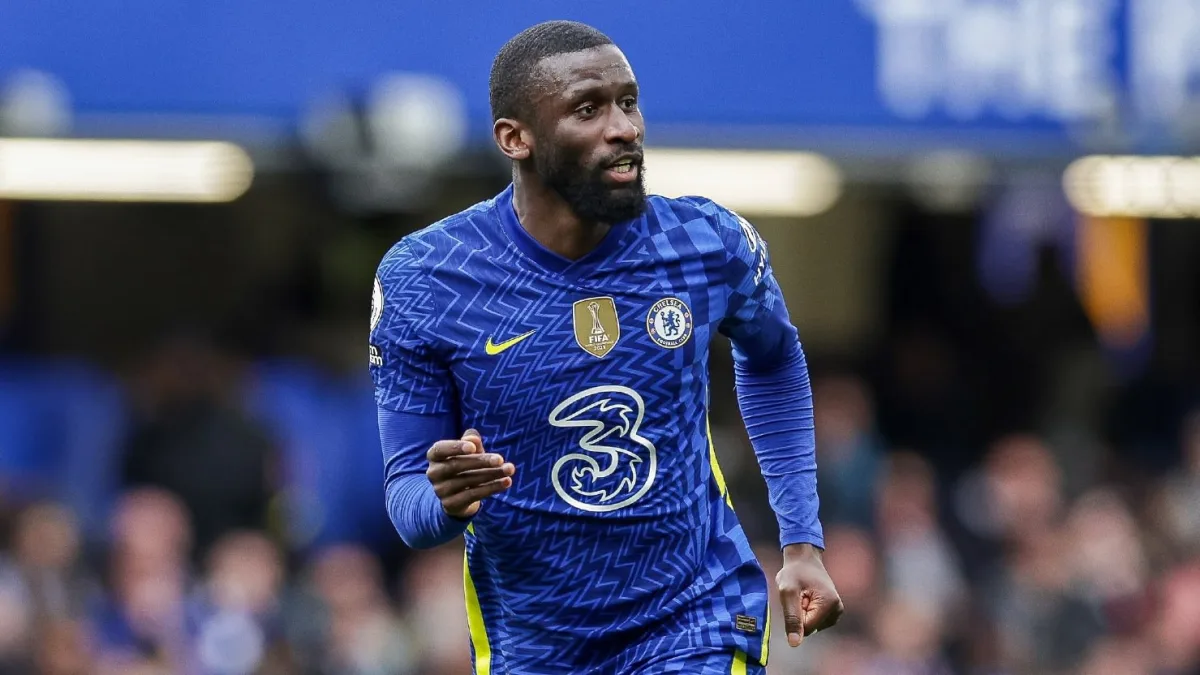 The 2022 summer transfer window has officially opened in Europe's five leading leagues, with this set to be a critical period for clubs as they seek to get in shape ahead of the new campaign.
For many, it is an opportunity to strengthen their ranks, while others will be more constrained by financial issues that may force them into losing players they might otherwise have kept.
Equally, for Europe's footballers, this is a chance for career progression, particularly those who are able to able to move under the freedom of contract regulations.
Here, we highlight some of the most important deals done to date this so far this summer - one each from the Premier League, La Liga, Bundesliga, Serie A and Ligue 1 - pinpointing why these transfers are set to be so crucial to their respective clubs.
Antonio Rudiger (Chelsea to Real Madrid, free)
Champions League winners Real Madrid would have been hoping to have announced the arrival of a certain French superstar by now, but the seemingly inevitable signing of Kylian Mbappé ultimately fell through.
After that, though, Los Blancos did make a couple of signings, the first of which saw them confirm Antonio Rudiger's arrival after the end of his contract at Chelsea. The 29-year-old Germany international joins the club on the back of a very impressive season in the Premier League, and his statistics back that up.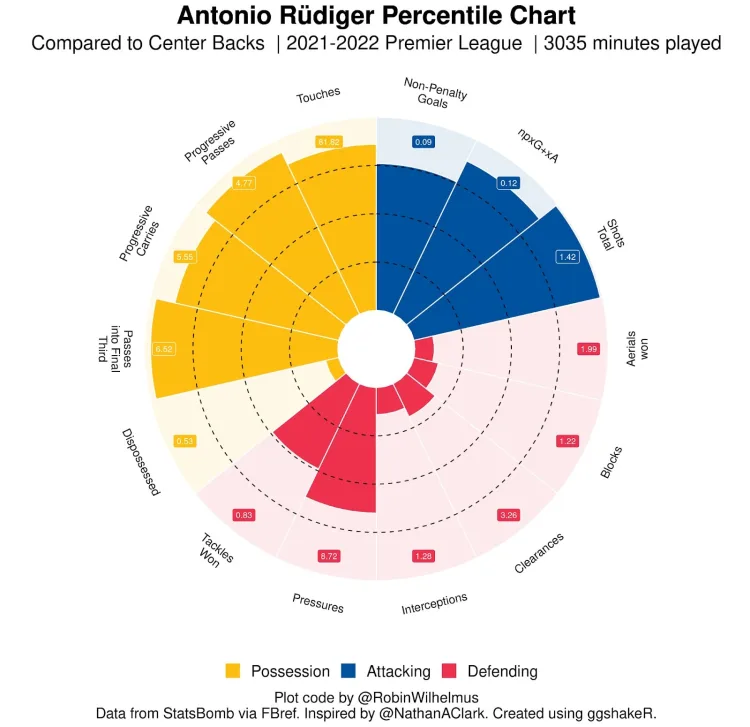 Playing on the left of a back-three at Chelsea, Rudiger played a key role in progressing the ball forward for Chelsea. His defensive stats may appear low, but that is primarily a result of the fact that he was playing for a very possession-dominant side and consequently had less defending to do.
It will be interesting to see how Real Madrid incorporate Rudiger into their back-four. Should he continue to play on the left side, he will most likely partner Eder Militao while David Alaba might be shifted out to left-back, but alternatively, he could partner the Austrian international on the right side of defence.
Either way, Rudiger and Real Madrid seem to be a great match.
Nico Schlotterbeck (SC Freibrug to Borussia Dortmund, €20m)
We go from one German international centre-back to another, as the most noteworthy confirmed transfer in Germany so far has been that of Nico Schlotterbeck, who has moved to Borussia Dortmund after a superb season at Freiburg.
He was arguably the best centre-back in the Bundesliga, and his all-action style of play led to him putting up some incredible numbers for a Freiburg side that narrowly missed out on Champions League football.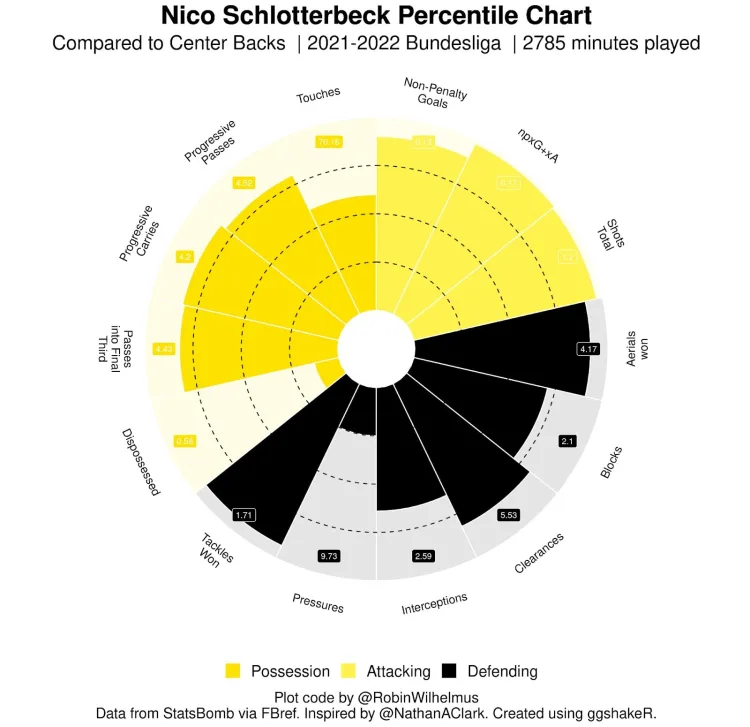 Besides being a supremely good ball progressor, Schlotterbeck also acted as a very high-volume defender, both due to his personal style of play as well as Freiburg's high-octane approach.
His defensive actions heatmap shows just how proactive a defender he can be.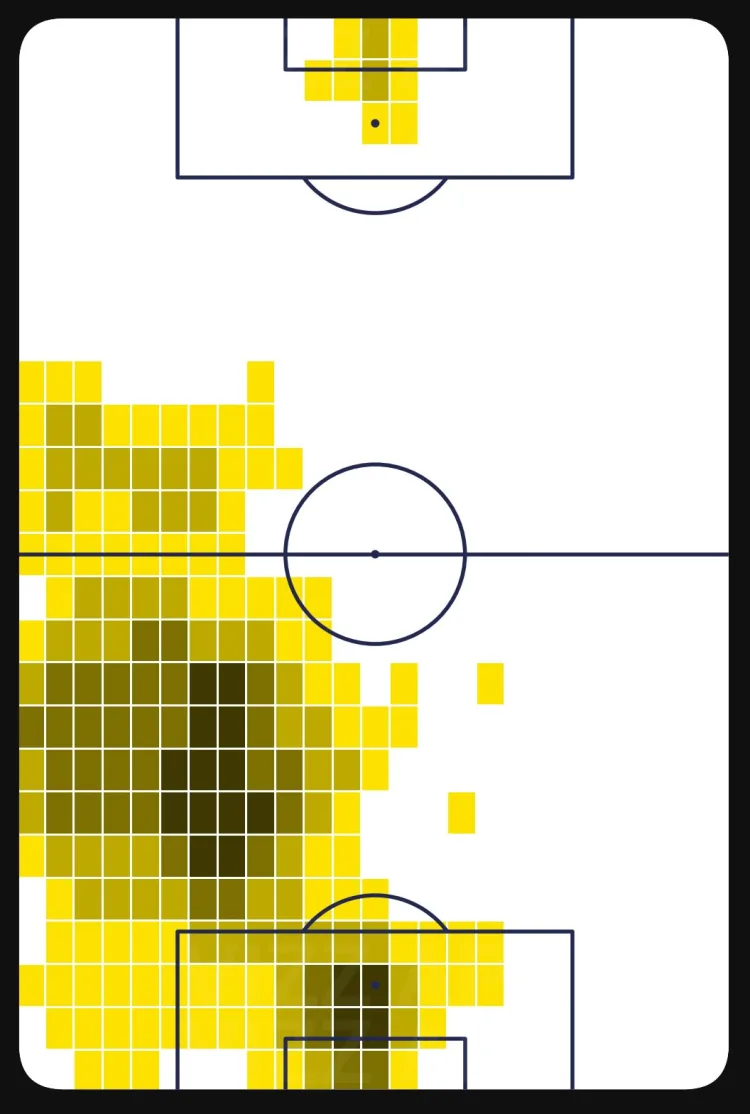 Schlotterbeck is widely regarded as Germany's most talented young centre-back, so it is frankly quite surprising that Borussia Dortmund were able to sign him for such a relatively low fee and uncontested by other clubs.
At just 22 years old, Schlotterbeck is only getting started.
Boubacar Kamara (Marseille to Aston Villa, free)
Manchester City have already confirmed deals for the signings of two attacking superstars, Erling Haaland and Julian Alvarez, but those moves have not yet been fully completed. Therefore, the transfer we will be highlighting in the Premier League is that of France midfielder Boubacar Kamara, who is joining Aston Villa from Marseille.
In Jorge Sampaoli's unorthodox tactical set-up, Kamara played a very unconventional yet crucial role in defensive midfield.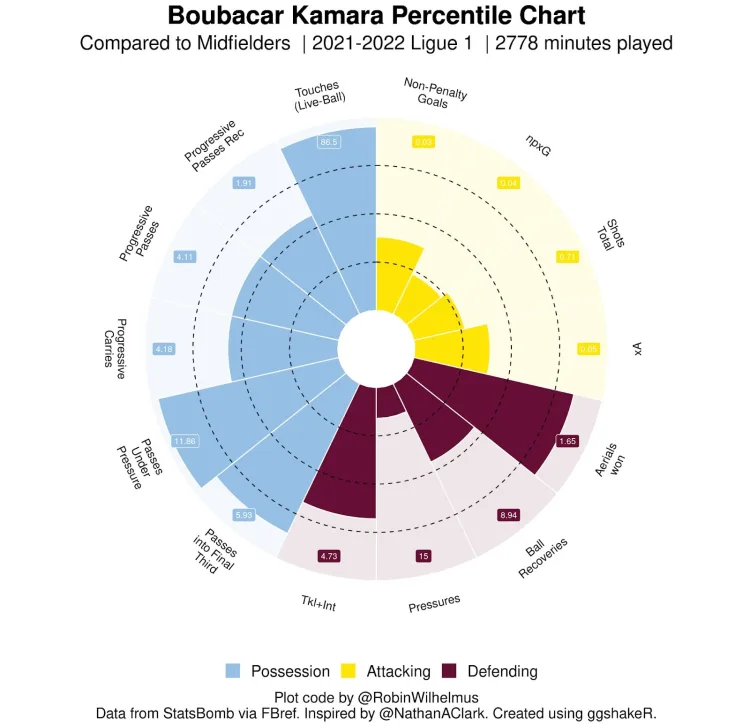 In possession, his primary responsibility was to create space for his team-mates by drawing opposition pressure and keeping possession under such circumstances, which is why his ball progression numbers do not look impressive but he got a lot of touches and completed many passes under pressure.
The real intrigue in his role was out of possession, though, as he was often asked to split the two centre-backs and create a back-five of sorts. Therefore, the most noteworthy cluster of his defensive actions can be seen around the edge of the defensive third.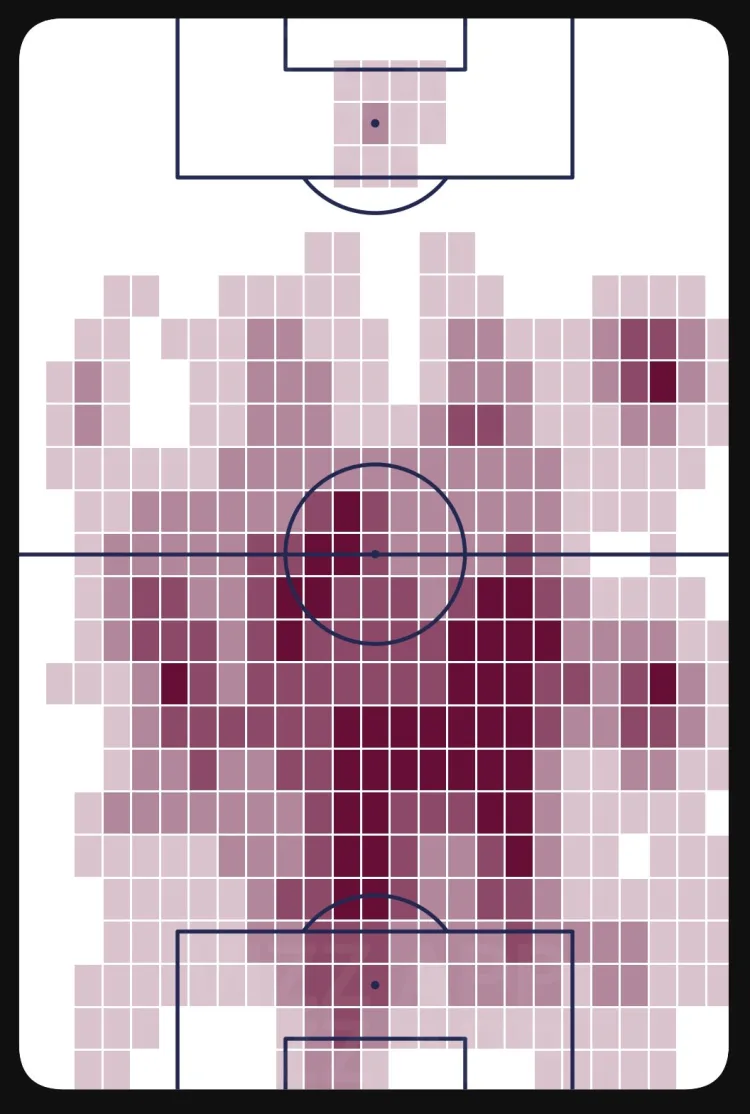 While the Frenchman will have a slightly different role to play at Aston Villa, Steven Gerrard's system is also fairly unconventional and requires the defensive midfielder to be very solid off the ball and secure rather than adventurous on it, and Kamara ticks all of those boxes.
Festy Ebosele (Derby County to Udinese, free)
Derby County's struggles this season are very well documented, but one positive to come out of their situation is that they were forced to give first-team opportunities to many of their young players. Having suffered relegation, though, they will be forced to part ways with many of them.
One of the youngsters who impressed most was wing-back Festy Ebosele, who will be heading to Udinese this summer. The young Irishman played close to 2000 minutes in the Championship, particularly showcasing his lightning-quick pace and exciting dribbling ability as he averaged over 9 dribbles per 90.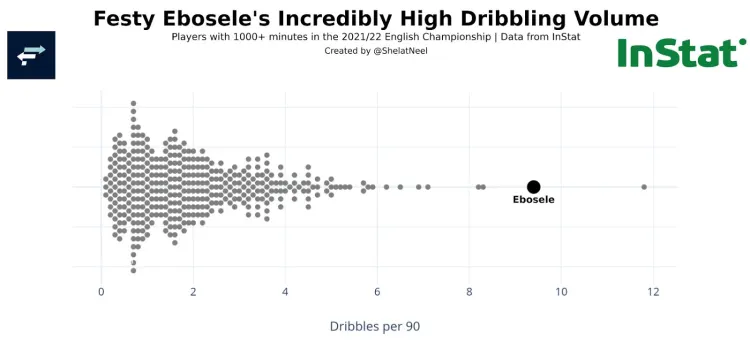 Even with such a high dribbling volume, Ebosele completed over half of his attempted dribbles, but he did leave a bit to be desired with his end-product as he only managed three goal involvements and averaged only 0.68 key passes and 1.6 crosses per match.
Of course, these are areas of his game that he should look to improve at Udinese, and at just 19 years old, he has a lot of time and a long way to go before fulfilling his potential.
Arnaud Nordin (Saint-Etienne to Montpellier, free)
Albeit on a significantly smaller scale, Saint-Etienne should expect to see many of their young talents depart much like Derby County following their defeat to Auxerre in the Ligue 1 promotion-relegation play-off. The first man to go is Arnaud Nordin, who will stay in the French top flight with Montpellier.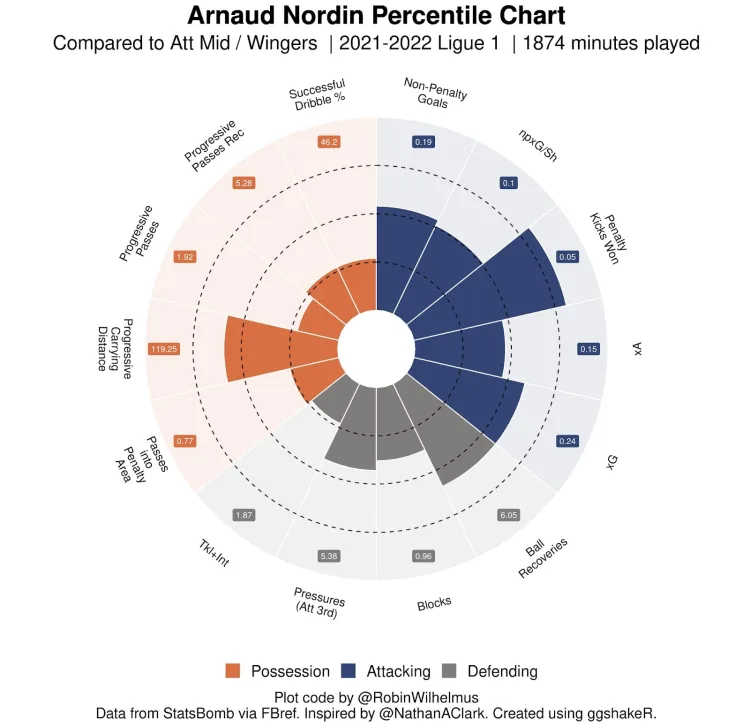 The 24-year-old winger put up some decent numbers last season for a very underwhelming Saint-Etienne side, finishing the season with four goals and as many assists, just as he had done during the previous campaign.
Nordin appears to have been signed by Montpellier. as a replacement for 30-year-old Florent Mollet, who looks to be on his way to Schalke.
Lorenzo Insigne (Napoli to Toronto, free)
The only transfer away from Europe we will be focusing on this week is that of Lorenzo Insigne, who will leave his boyhood club Napoli to join Toronto in MLS.
Insigne hit double-digits in terms of Serie A goals for the fifth season in his career in 2021/22, although nine of his 11 strikes came from the penalty spot. He also provided eight assists, just as he did in 2020/21.
There can be no doubt over the fact that the Italian international will be a superb signing for the Canadian club and will easily be their marquee player. In fact, according to our valuations, Insigne's arrival should increase Toronto's squad value by about 4.5 times.