Hugo Ekitike reveals why he rejected Newcastle transfer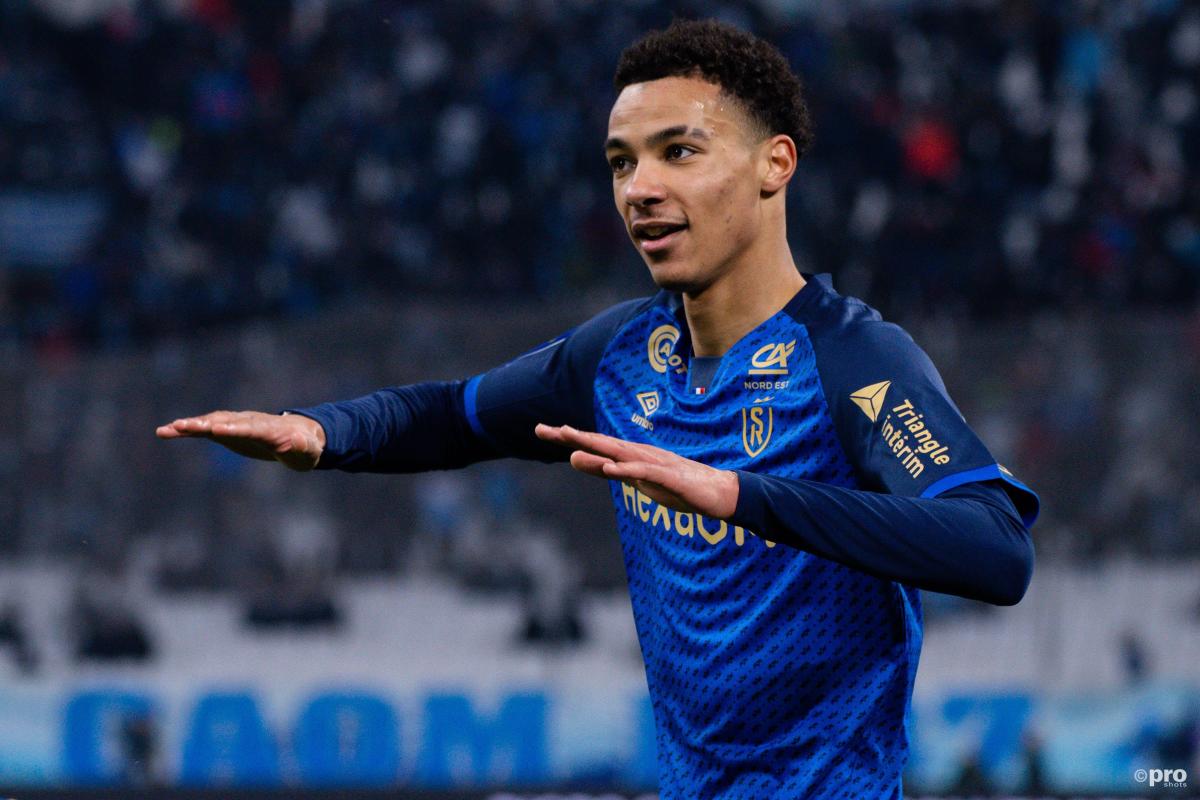 Reims striker Hugo Ekitike turned down the opportunity to join Premier League giants Newcastle in the January transfer window.
The St James' Park side chased the 19-year-old forward after he had made an impressive start to the Ligue 1 season, only to be knocked back by a player who has been unfairly tagged as the 'next Kylian Mbappe'.
Ekitike's moved seemed like a bold one at the time and in some regards has not paid off as he has spent much of the second half of the campaign laid up because of a hamstring problem.
The teenager, though, has outlined why he took that decision.
"I respect this great club a lot," he told L'Equipe when he was asked why he turned Newcastle down. "But it happened quickly and it was not the time. It was better for me to stay here, to complete the full season and confirm myself."
Liverpool, Chelsea and Manchester United have all been linked with a move for the attacker this summer and he says that he is open to any possibility.
"I consider myself ready for anything, whether that's staying here or taking on a challenge that everyone agrees on," he said.
"I think clubs will show an interest in me. For my part, I'll be quiet because I'm surrounded by the right people to manage this situation."
What type of player is Hugo Ekitike?
And just what sort of player will be heading to the Premier League if a deal is struck?
"A fairly complete player and my make up helps me," he said. "When you see me, you say to yourself: 'He's not very strong.' And yet I wouldn't change my body for anything in the world.
"It allows me to run fast, to compete in duels. I have stamina, I'm technical, and I have a very good understanding of the game.
"I have room for improvement in all areas but I want to get closer to perfection, to touch perfection, why not? I'm not afraid of anything."
With so many big clubs chasing Ekitike this summer, Reims are hopeful of attracting offers of greater than the €35m they fielded for the striker from Newcastle in January.