Transfer window power rankings: 13 best signings of January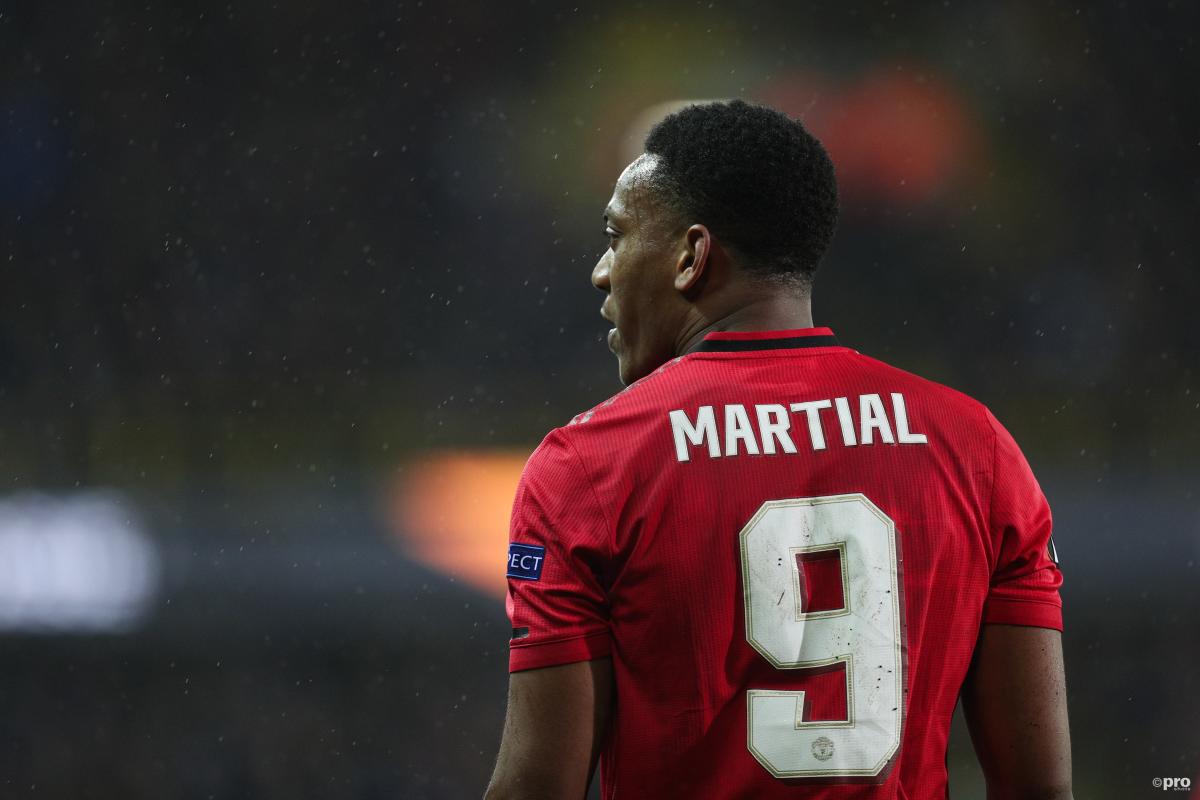 The January transfer window can often be a minefield for teams as they desperately attempt to get new recruits in before it shuts.
Whether reinforcements are required to add more quality to a side already performing well, or whether it is a hail mary by a team faced with relegation, money is often flowing back and forth among Europe's elite.
Deadline Day: Every confirmed transfer around Europe
This has been illustrated by Juventus' signing of Dusan Vlahovic for a princely €70 million - one of the biggest January deals ever conducted.
FOOTBALLTRANSFERS' MOST VALUABLE PLAYERS IN THE WORLD
Newcastle and Tottenham, too, are just a couple of sides who have money to spend and will likely conduct business over the next seven days.
Focusing on the deals that have already happened, FootballTransfers has detailed the 10 best bits of business completed so far.
The criteria for the selections is how deals ranked on necessity, value, quality and profitability.
13. Vitaliy Mykolenko - Dynamo Kiev to Everton (€21m)
With Lucas Digne departing for Aston Villa, Everton needed a new left-back and they have found a promising young defender in the form of Vitaliy Mykolenko from Dynamo Kyiv.
Signed for just over €20m, the Ukraine international departed his hometown club after making an impressive 132 games, despite only being 22 years of age.
While it remains to be seen how Mykolenko does in the Premier League, seven goals and 20 assists for his previous club would suggest that the young talent has the potential to be just as deadly down the left wing as his predecessor.
12. Ricardo Pepi - Dallas to Augsburg (€17m)
Augsburg raised a number of eyebrows midway through the January transfer window when they spent a small fortune to sign MLS star Ricard Pepi from FC Dallas for €17m.
The 19-year-old had been heavily linked with moves to Man Utd, Chelsea and Bayern Munich prior to the deal going through, so there's little doubt that Augsburg have managed to snap up an in-demand star in the making.
Whether Pepi can match the kind of form he was beginning to show in the MLS remains to be seen, but the calibre of team that the Germans have beaten to his signature is impressive.
11. Jeremie Boga - Sassuolo to Atalanta (€22m)
Jeremie Boga was a Chelsea youth team player from 2009 to 2015 during which time he was considered the golden boy of a golden generation at the club.
For one reason or another, Boga never made the grade at Chelsea but he has rebuilt his career in Italy over the last few years.
At Sassuolo he emerged as one of the most exciting dribblers in the whole of Serie A, making more dribbles than anyone in 2021.
He is now joining a team who play some of the most attacking and expansive football in Europe; he should be a great fit at Atalanta.
10. David Neres - Ajax to Shakhtar (€13m)
Once upon a time, David Neres attracted the interest of clubs like Manchester United and Atletico Madrid, but in the end it was Shakhtar Donetsk that finally stumped up the money to take him away from Ajax.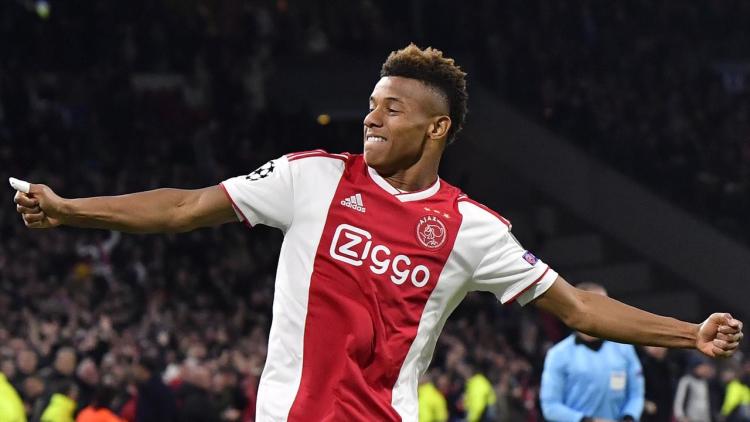 No less than 47 goals and 41 assists in 180 games for the Dutch giants would suggest that the 24-year-old winger has plenty to offer his new club, even if he was eventually pushed out of Erik ten Hag's side by new signings Mohamed Daramy and Steven Berghuis.
9. Nathan Patterson - Rangers to Everton (€14m)
Whether it be Alan Hutton, Andy Robertson or Kieran Tierney, Scottish full-backs tend to do rather well when they make the journey south to the Premier League, and Everton will be hoping they've snapped up the next Scottish star in the form of Nathan Patterson.
Having made just 27 first-team appearances for Rangers prior to the Merseyside club offering €14m for the defender, Patterson will have some way to go before he's perhaps ready to make the jump to a starting role. But there's little doubt that Everton have been convinced by the Scotland international's potential.
8. Jonathan Ikone - Lille to Fiorentina (€14m)
Jonathan Ikone was a key member of Lille's title-winning side in Ligue 1 last season but with a contract that was quickly expiring at the club, a move in the January transfer window made sense for all parties.
As such, Fiorentina jumped at the opportunity to pick up a young and promising forward that could finally fill the hole on their right wing.
Although Ikone hasn't had the best of seasons so far, the €14m the Florence side have paid for him will surely be seen as something of a bargain in the future.
7. Kieran Trippier - Atletico Madrid to Newcastle (€15m)
Over the past year, Kieran Trippier was strongly linked with Manchester United and came close to joining the Red Devils in the summer, only for the club to refuse to meet Atletico's demands.
Six months on, and Trippier has indeed returned to the Premier League with a United, only it is Newcastle United that emerged as his destination.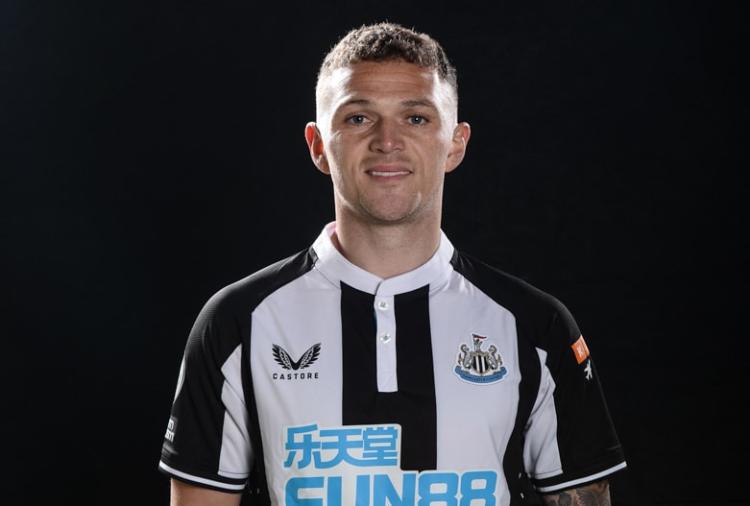 Eddie Howe identified the full-back positions as two of the most problematic within his squad, and the signing of Trippier certainly sorts that out, as well as giving the team a major threat from set-pieces that they perhaps didn't have before.
6. Anthony Martial - Man Utd to Sevilla (LOAN)
Anthony Martial's career fell apart at Old Trafford over the past two seasons as he dropped way down the pecking order under first Ole Gunnar Solskjaer and then Ralf Rangnick.
Martial issued a transfer request and was granted it as he joined Sevilla on a six-month loan until the end of the season with no option to buy.
If the Frenchman performs as he has done this season and last, he will struggle. But there is no doubt that he possesses some explosive attributes that could help Sevilla challenge for La Liga.
If he is in the mood, he could be a stunning loan signing.
5. Jesus Corona - Porto to Sevilla (€4m)
Jesus Corona has long been a good performer in Portugal for Porto so it seemed inevitable that he would eventually make the move to a stronger league.
The Mexican is an extremely versatile player who can be deployed at right-back, right midfield and even as a right winger.
At around €4m, Sevilla managed to secure the deal for a knockdown fee due to the player's contract expiring in the summer.
He may prove to be a very shrewd acquisition.
4. Lucas Digne - Everton to Aston Villa (€32m)
The Rafa Benitez era at Everton proved to be a complete disaster, as not only have they fallen dramatically down the table, but they have actually lost one of their best players because of the Spaniard.
While most of his team-mates put in contrasting performances over the past couple of years, Digne has been a consistent performer for the Toffees.
However, after a fall out with Benitez, the manager sanctioned a transfer to Premier League rivals Aston Villa.
To add insult to injury, Digne was recently in the Villa side that defeated Everton at Goodison Park.
3. Philippe Coutinho - Barcelona to Aston Villa (LOAN)
Unfortunately for Philippe Coutinho, he has become a bit of a joke figure in European football due to his downfall since signing for Barcelona.
The €145m transfer fee that Barca paid from Liverpool weighed heavily on the player and after initially failing to integrate himself into the team, often taking up the same positions as Lionel Messi, Coutinho moved on loan to Bayern.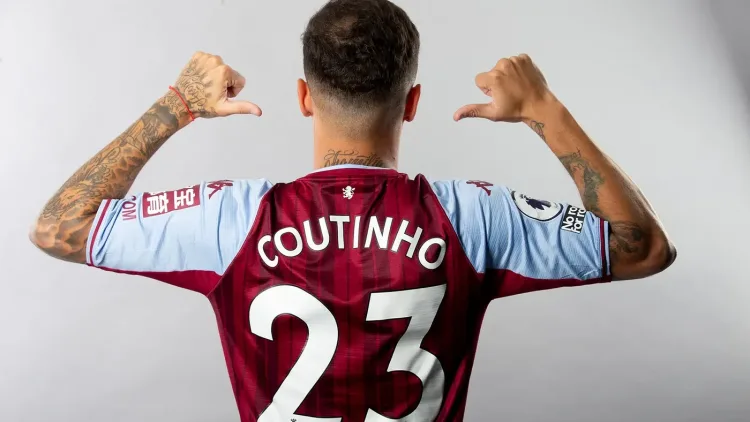 Coutinho would return to Barca under Ronald Koeman and then Xavi, but was always likely to leave should a suitor emerge.
A suitor came, and a surprising one too in the form of Aston Villa, who were able to use the respect that new manager Steven Gerrard holds within the game to convince Coutinho to make the move. He has already had a positive impact on Villa.
2. Dusan Vlahovic - Fiorentina to Juvents (€70m)
Juventus made a major statement signing in capturing Dusan Vlahovic from Fioretina. Not only was the forward the leading scorer in Serie A throughout 2021, they beat off the financial might of Premier League sides Arsenal and Tottenham to sign him.
That Vlahovic apparently refused to field any calls from the Gunners is a good sign that he will be committed and focused on his next challenge in Turin.
He is an important signing for Juve, given their financial situation. They have taken a pricey put on the Serbia international forward and it is not one that they can afford to get wrong.
1. Ferran Torres - Man City to Barcelona (€65m)
Barcelona have constantly told us they are in a dire state financially, but that still didn't stop the club from splurging €65 million on Manchester City forward Ferran Torres.
The Blaugrana have allegedly managed to secure the deal to the small up front payment, while the departure of Philippe Coutinho has helped them a great deal.
When Xavi took over as head coach, Torres emerged as Barcelona's number one target in the transfer window and it didn't take long for him to get his man as the deal announced before the window even opened.
Torres is certainly an upgrade on most of the attackers Barca currently have in their ranks.