The proof that Ole doesn't trust Van de Beek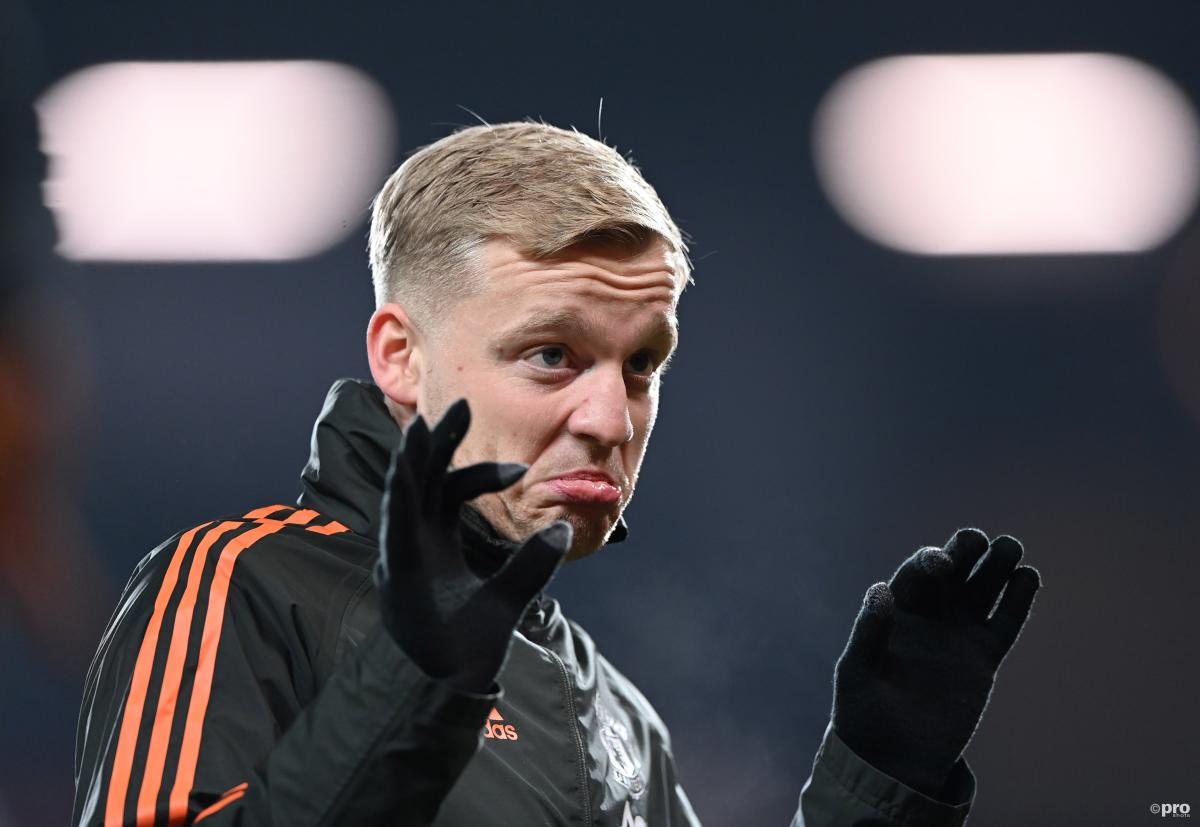 Manchester United have got the win against Villarreal in the Champions League on Wednesday, but it was not a match without incident.
Of course, Cristiano Ronaldo's late winner was the main talking point, but for Donny van de Beek, it was another frustrating outing.
The Netherlands international midfielder made clear his displeasure at not being given a single minute on the field as manager Ole Gunnar Solskjaer threw on his final substitutes. Van de Beek trudged disconsolately to the bench and threw out his chewing gun in frustration.
This was the result of constantly being overlooked by the Man Utd manager, who attempted to defend his decision in a Friday press conference.
"We manage a squad of competitive international footballers. They all want to get on the pitch," Solskjaer said.
I know what it's like to be a sub and it's tough sometimes. I understand the frustration
- Ole Gunnar Solskjaer
"I know what it's like to be a sub and it's tough sometimes. I understand the frustration. Every player is keen to play."
But the case of Van de Beek is different. He is only at Man Utd because the club refused to allow him to depart on loan to Everton amid assurances that he would get his chance.
So far, that amounts to 141 minutes of football in almost two months. It is a poor return for a player who had such a big build up when he arrived from Ajax in the summer of 2020. It is certainly nothing like a genuine chance to impress.
Van de Beek's useless minutes
The Villarreal clash was the latest evidence that Solskjaer simply does not trust Van de Beek. Even with a midfield shipping ground to the Spanish side, the Dutchman remained pinned to the bench.
While he has made an apparently credible 39 appearances for Man Utd, these statistics are deceiving.
The majority of minutes he has played have come in matches that either are not a priority for Solskjaer or have been finished long before Van de Beek has seen the pitch. A case in point being the recent Premier League clash with Newcastle, when he made a six-minute cameo in a game that was already won. He has not played otherwise in the league.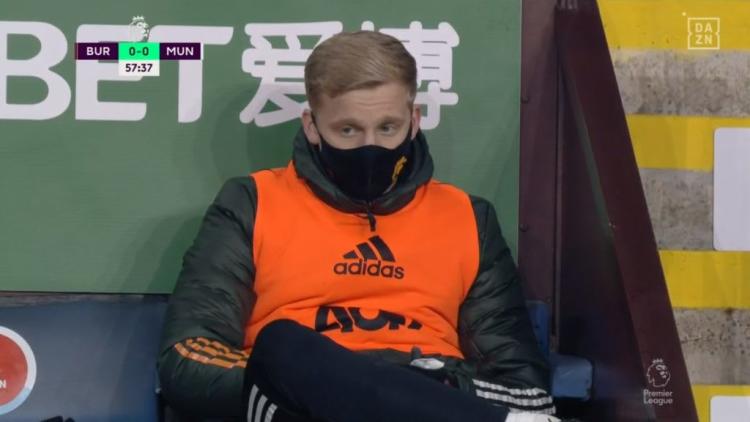 Van de Beek, meanwhile, is palmed off game time in the League and FA Cups – second-rate tournaments for Man Utd – and even then when it comes to the crunch in these competitions, Solskjaer is not willing to back the 24-year-old.
He started all three League Cup games last season but when the competition came within reach, he was swiftly punted to the bench to make a two-minute appearance as Man Utd lost 2-0 to Manchester City in the semi-finals.
Van de Beek's Premier League stats
| | |
| --- | --- |
| Appearances | 20 |
| Starts | 4 |
| Ave. mins per appearance | 25.85 |
| Goals | 1 |
| Assists | 1 |
It is a trend that Van de Beek has been forced to put up with in every meaningful competition. The Europa League? He played the second half of a secure second leg against Granada and then the whole return match against Roma with Man Utd safely 6-2 up from the first leg.
In short, Solskjaer has stats-padded his appearances with minutes that simply did not matter.
Van de Beek will be acutely aware of his second-rate status in Solskjaer's mind and if he does not start against Everton on Saturday, a match coming hot on the heels of a big European fixture, further questions will be asked of his worth to the squad.