The glaring problem with Cristiano Ronaldo playing for Man Utd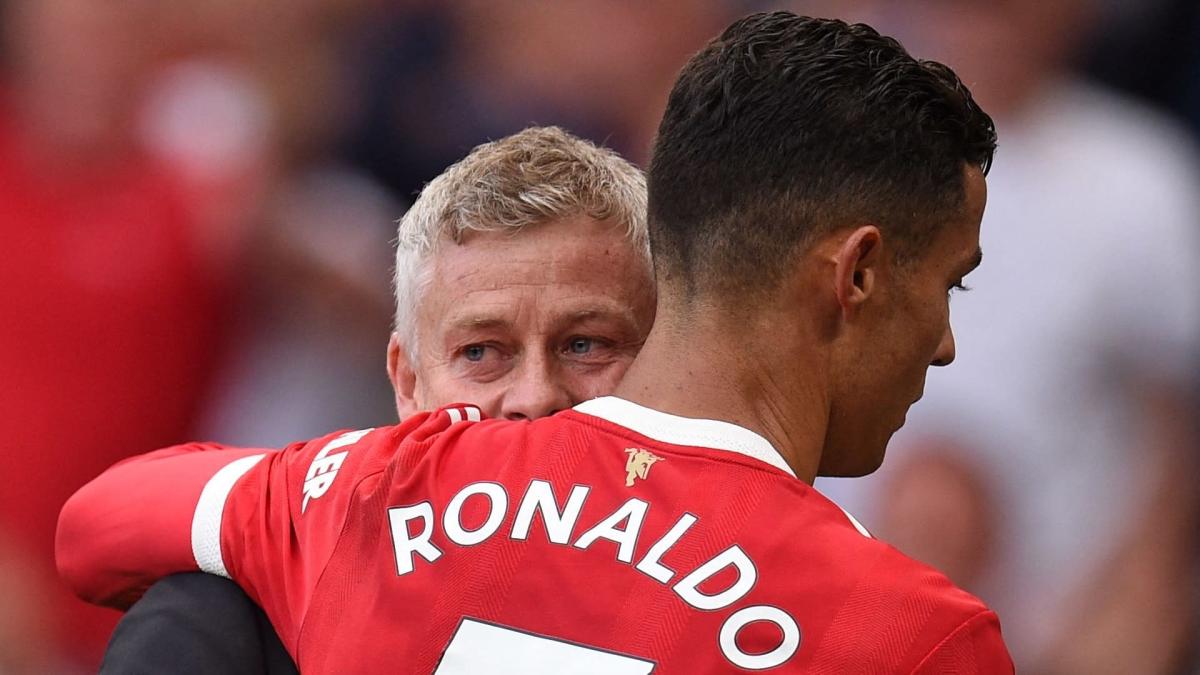 Cristiano Ronaldo's return to Manchester United started in spectacular fashion with a brace on debut, but it hasn't all been smooth sailing after that.
Man Utd have won just two of the seven games since then, and Ronaldo has gone on a three game scoreless run in the league, coinciding with United slipping outside of the top four.
And United legend Gary Neville has suggested that Ronaldo, and a number of his teammates in the side's attack, lack the work ethic to succeed as a group.
"They've got this real conundrum with Pogba and Fernandes, they've got this real conundrum with Ronaldo and Cavani, another conundrum with Greenwood, Rashford and Sancho," he said on Sky Sports.
"You put all these teams into a unit when out of possession, and those players' strengths aren't out of possession.
"What Manchester United's star players need is to have the work ethic of Bernardo Silva, Kevin De Bruyne, and Sadio Mane. World-class players who work like absolute dogs every game. I don't see that among United's most talented players."
Ronaldo, the all-conquering forward, had returned to Manchester to add trophies to his remarkable haul, requesting a move from Juventus as the Turin club goes through a mini-revamp.
Instead, Ole Gunnar Solskjaer's side remain a frustrating work in progress and far from the title-challenging side that Ronaldo may want them to be.
However, what if the real reason Man Utd are dropping points is actually down to the striker himself, rather than the players or manager around him?
The problem with Ronaldo at Man Utd
While Ronaldo still clearly has an eye for goal, the forward has had to adapt his game so that he can still be clinical in the box without burning himself out.
As such, the 36-year-old has undoubtedly morphed from being a more traditional winger or inside forward into a more traditional No.9 in recent seasons. But, unlike modern forwards, Ronaldo has no interest in tracking down opposing defenders.
No-one presses less than Cristiano Ronaldo so far this season. #MUFC

https://t.co/ryi29APJd8 pic.twitter.com/lBkOj2U2Hl

— Alex Kay-Jelski (@AlexKayJelski) October 1, 2021
As Laurie Whitwell and Mark Carey at the Athletic pointed out prior to Man Utd's 1-1 draw with Everton, no Premier League forward playing at least 270 minutes of football had applied pressure less frequently to nearby defenders than Ronaldo since he arrived at Man Utd. Which could cause problems.
Why do Man Utd need forwards to press defenders?
While Man Utd fans may point out that Ronaldo's goals will provide more for their team than any amount of sprinting, it's still worth considering how important it is that United have a player that can harass opposing defences.
Since Man Utd tend to dominate possession and push teams back, it means their own defensive line tends to park itself on the half-way line. Which leaves them open to direct counter attacks, if an opposing team has the pace and passing ability to bypass Man Utd's midfield.
The only way Man Utd can avoid such issues is by limiting the time opposing defenders have on the ball, which stops them from picking out long balls up the pitch. In other words, teams like Man Utd need strikers to close down defenders so they aren't as vulnerable to counter attacks.
While Ronaldo has enjoyed his start to the season with five goals in seven games, it's worth considering that his team have conceded no less than 11 goals in that period. Man Utd could be jeopardising their defence to squeeze Ronaldo into this team.