Tammy Abraham: How much is the Arsenal and Aston Villa target worth?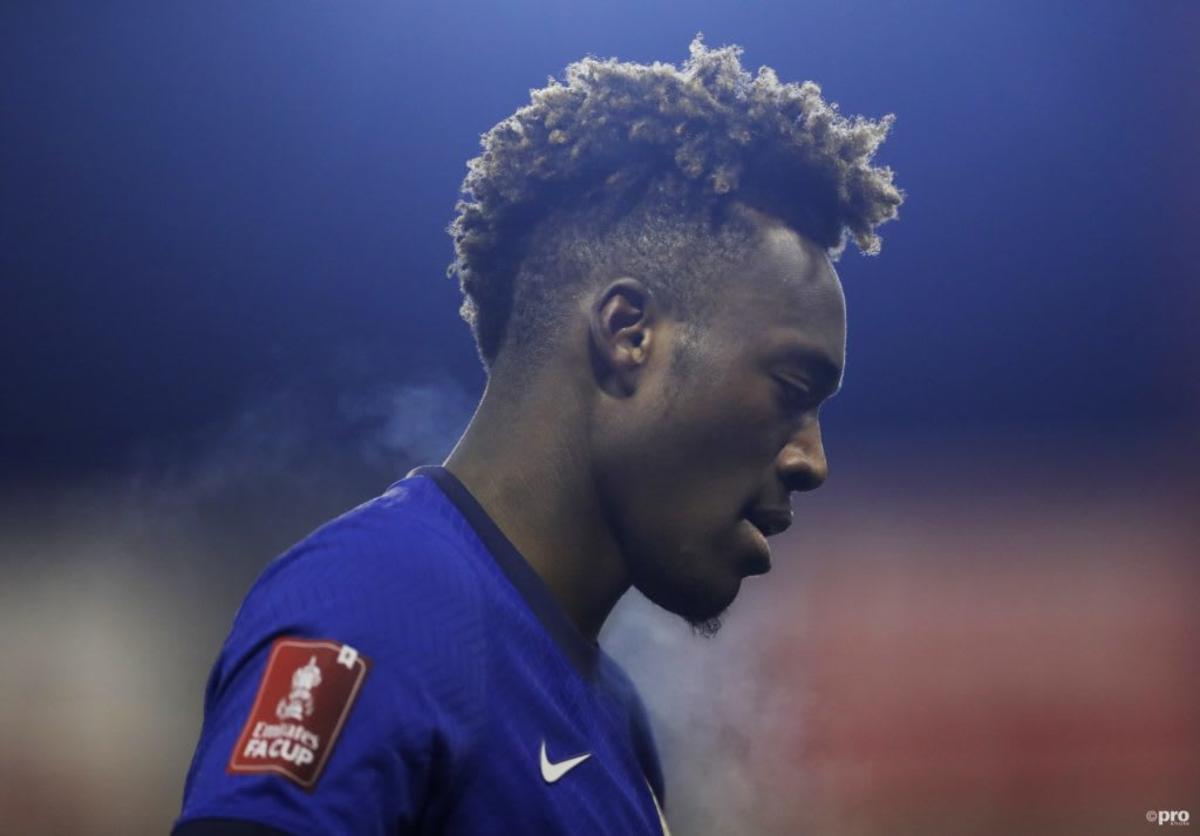 Tammy Abraham finds himself placed very much in the shop window by Chelsea, having failed to gain the confidence of head coach Thomas Tuchel.
Abraham may be something of a favourite among the Chelsea support, who are desperate to see the academy product succeed in the first team, but that appears impossible in the current climate.
Not only does Tuchel prefer Timo Werner, the Blues are also actively seeking to attract a new superstar forward, with Erling Haaland of Dortmund the clear favourite of the club hierarchy.
Abraham has, therefore, been nudged towards the exit. No club has been tempted into making a move amid reports that the Blues are seeking £40 million(€46.8m) for the 23-year-old.
Arsenal, though, are loitering. The Gunners struggled offensively last season and after signing Ben White could conceivably bid for the Chelsea goal poacher.
West Ham and Aston Villa, where Abraham previously had a successful loan spell in the Championship, are also mentioned in links to the forward.
What would represent a fair price for him, though?
The Sun reports that Chelsea have reassessed their value of Abraham and are ready to cut at least £5m off their previous asking price.
Arsenal are thought to be best placed to take advantage in that scenario, with West Ham more prepared to pay around the £30m (€35m) mark.
FootballTransfers' algorithm has put a £33m (€38.7m) tag on Abraham's head.
Chelsea's reassessed value of Abraham looks accurate, then, and any deal conducted around the £35m mark would represent reasonable value for all parties.
How is FootballTransfers' valuation calculated?
Tammy Abraham's FootballTransfers valuation has been calculated using an algorithm that is powered by a variety of factors that include both the player's on-field performance and those circumstances surrounding him away from the park, too.
Primarily, the transfer fee is calculated by the player's ability. He is given a rating that is generated by using a massive array of data points. Along with the player's age, this also helps to calculate the player's future potential, too.
Furthermore, external circumstances are taken into account, such as contract length and strength of club he plays for.