Man Utd need to spend to catch Man City - Solskjaer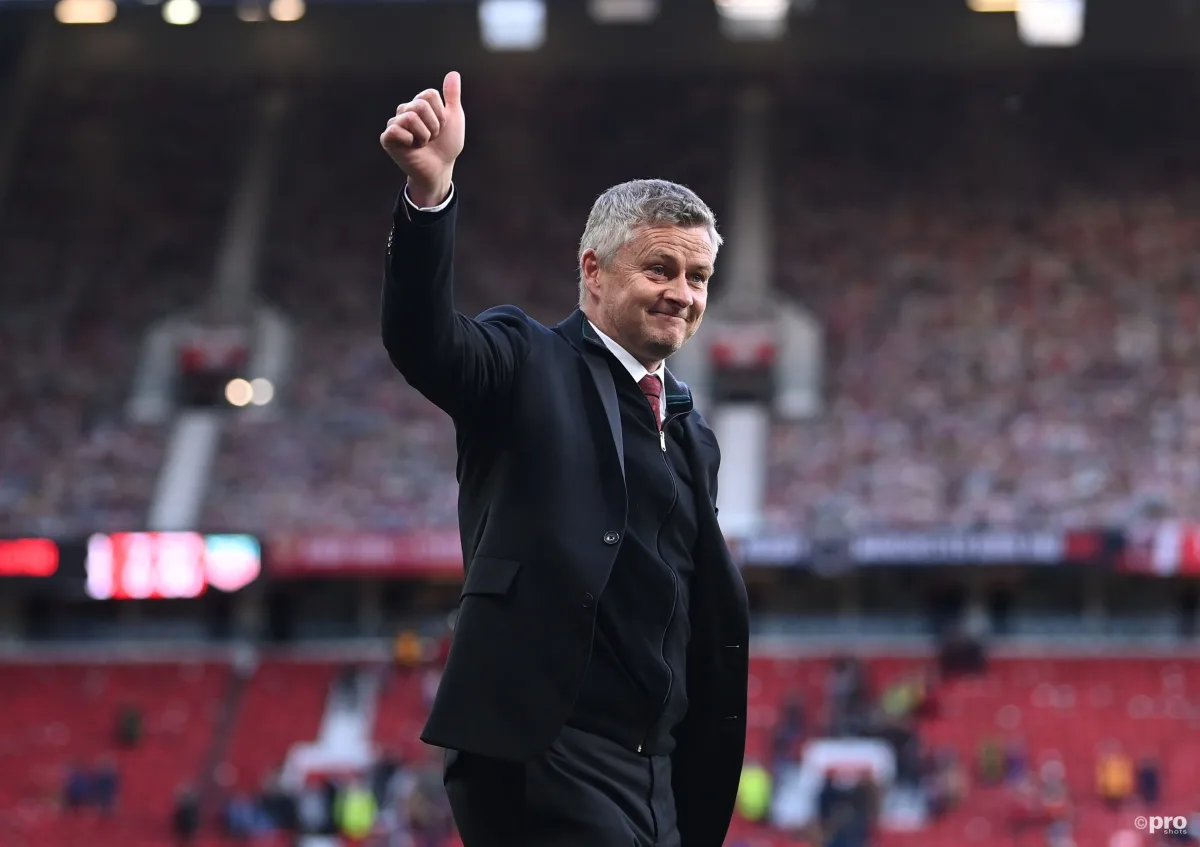 Manchester United manager Ole Gunnar Solskjaer insists that the club need to recruit new players this summer in order to bridge the performance gap to Manchester City.
The Red Devils improved from the 2019/20 season to this past campaign as they leapt from fourth to second.
READ MORE: Solskjaer pleads with Man Utd to retain Pogba: 'we need the best players'
However, they never put together a sustained title challenge as Pep Guardiola's Man City eventually won the Premier League by 12 points.
In terms of league positions they have improved under Solskjaer, but the Norwegian believes they need to spend this summer if they are to eventually reach the same level as City.
"We are second best, but too far behind to threaten those who won. Then we have to strengthen ourselves," he told TV2.
"Of course, something will happen in the transition window. The world has become very different than 15-16 months ago, but we have to make some moves on the transfer window, but also with the team.
"It is never possible to sit back. You are constantly looking for reinforcements.
"Football is dynamic, so unexpected things can happen such as injuries, illness, something familiar or that someone wants to move.
"You have to take everything possible into consideration and reflection. I will never sit down and think that 'now the team is the way I want it to be'."
Cavani renewal
One player who will be at Old Trafford next season is Edinson Cavani after the Uruguayan penned a one-year contract extension at the club.
Cavani signed last summer from Paris Saint-Germain and became a hit at Old Trafford, not only with his performances on the pitch but his influence in the dressing room.
He was reportedly on the cusp of leaving after just one year, but eventually agreed to stay which means he will have the opportunity to finally play in front of a full stadium at Old Trafford next season.
"It was very important, because we have not seen close to his best yet. He came here in October and had not played football in seven months. It takes time to get in shape, even if he takes care of himself," Solskjaer said of Cavani's renewal.
"He got some injuries and little things that bothered him, and it is only recently that we have begun to see some of the best of him. When he gets this experience and a run-up, he will be better than this year, despite the fact that he is getting older."
Cavani scored 17 goals in 21 starts for Man Utd in 2020/21.