Barcelona's Dembele U-turn after Man Utd pull out of €50m deal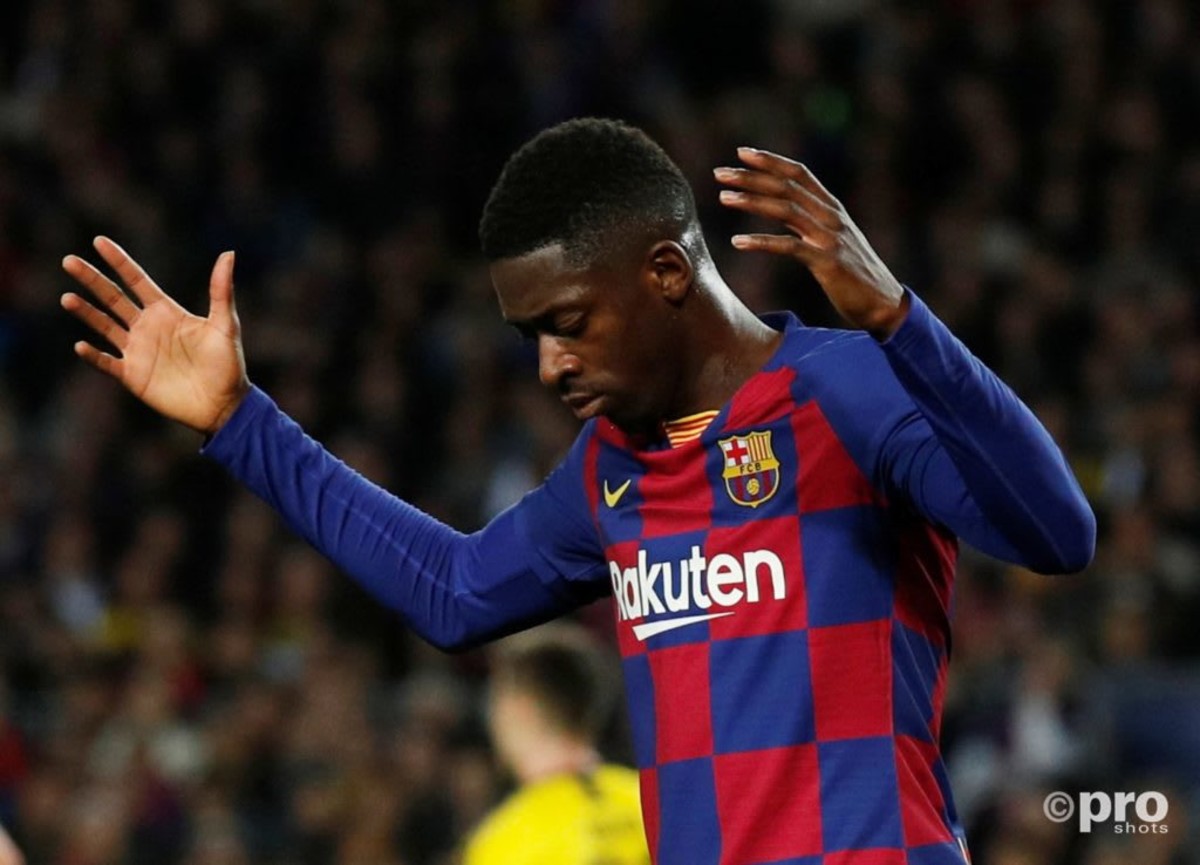 Ousmane Dembele, somewhat predictably, will not be moving from Barcelona to Manchester United this summer.
Barca had high hopes of being able to offload France international winger Dembele to the Old Trafford side in a bid to ease their chronic financial problems, but the former Rennes and Dortmund winger has suffered yet another injury issue.
Playing with France at Euro 2020, Dembele suffered a tendon injury in his right knee that required surgery in Finland. Although that has been successful, he will require four months on the sidelines.
Any prospect of a move to Man Utd, therefore, has been ended, according to TV3.
It was reported that United were ready to pay €50 million (£43m) for a player who cost Barcelona €105m (plus up to €45m in bonuses, €30m of which have been paid) when they signed him in 2017 as they sought to fill the void left as Neymar moved to Paris Saint-Germain.
How concrete was that interest? Probably not significantly given that Man Utd have been closing in on Jadon Sancho for several days now, but it was nevertheless a source of hope in Catalunya.
This was precious money for Barca, who are deep in debt and seeking to raise the funds that will allow them not only to strengthen their squad, but to keep Lionel Messi on their books. Messi's deal is up after 30 June, and while the six-time Ballon d'Or winner looks likely to stay at Camp Nou, nerves will be frayed until the paperwork is signed.
With Dembele out until October, Barcelona will not find a suitor for him – not at €50m, not with his chronic history of injury problems and not with just a year left to run on his contract. Indeed, they will do well to get anything for the 24-year-old before his deal expires and he becomes a free agent in 12 months.
Barcelona change Dembele plans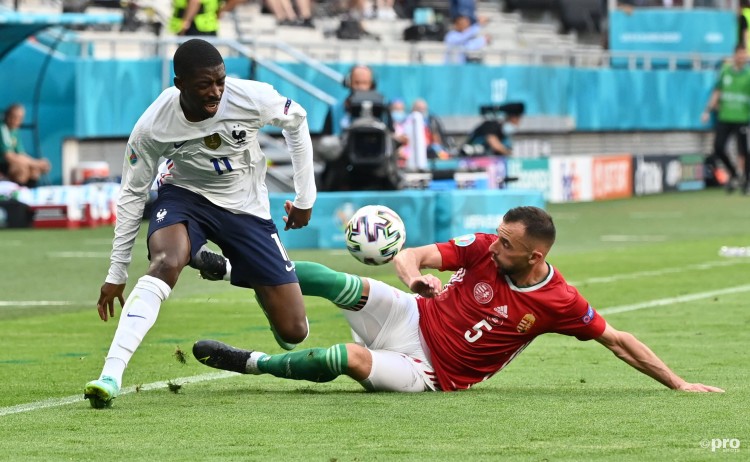 Barcelona's whole approach to Dembele's future has taken a dramatic change as a result of his four-month long absence.
Mundo Deportivo reports that Barca still see Dembele as an asset worth retaining and that casting him away on a free transfer would be a waste.
Given that he has 30 goals and 21 assists in 118 appearances for Barcelona – not embarrassing figures, particularly given his lack of match rhythm over the last four years – this is an entirely justifiable stance.
As such, Barca are ready to offer the France star a new contract, something that he is open to.
Barcelona's problem with Dembele, after all, has rarely been getting him to produce on the field, but keeping him fit to show his top level.