Barcelona's 10 worst transfers of all time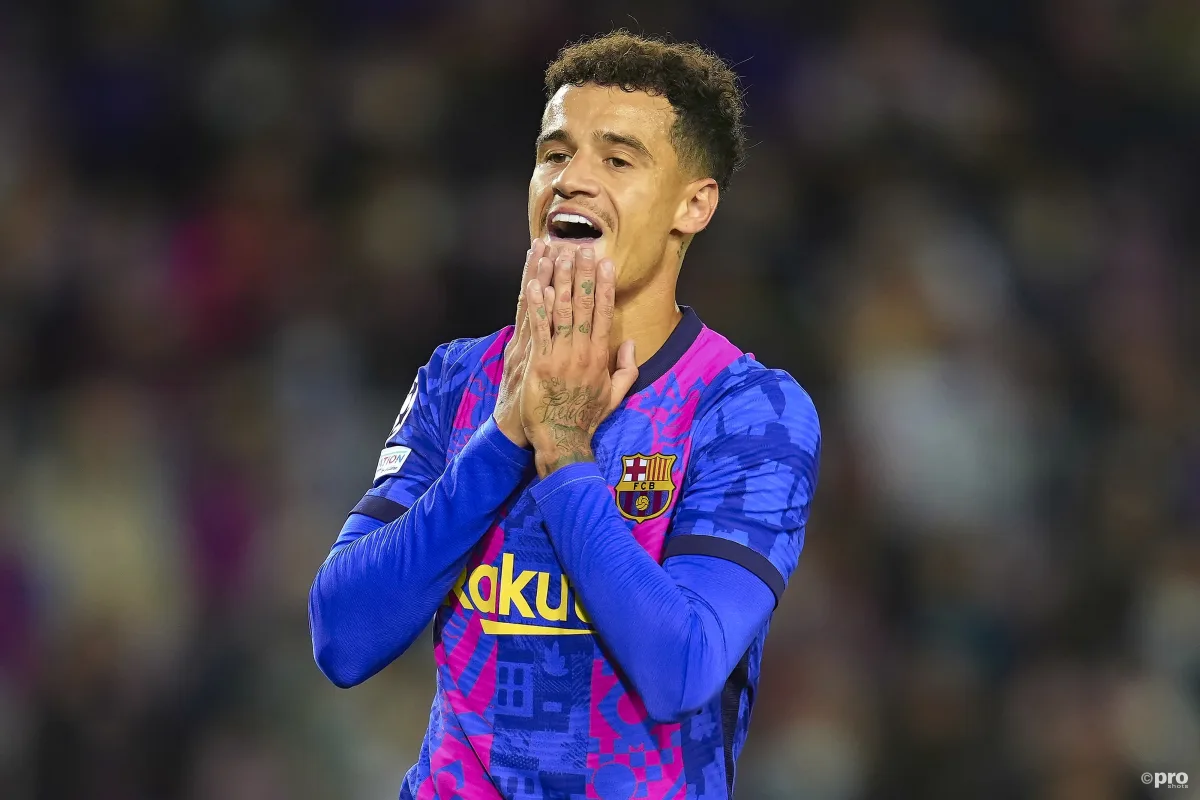 Barcelona are one of the most successful teams in European footballing history, winning La Liga 26 times and the Champions League on five occasions, four of them coming since the turn of the century.
While the Catalan giants may not have won as many European Cups as their great Clasico rivals Real Madrid, they have welcomed just as many stars of the world game through the Camp Nou doors.
Article continues under the video
But Barca have made some big mistakes in the transfer market, too, and recently had to activate "financial levers" - selling a percentage of future revenues for liquid capital now - to stave off fiscal obliteration.
For every Ronaldinho or Luis Suarez signed, Barcelona have made some serious mistakes in the transfer market. Here are 10 of the worst...
BARCELONA'S MOST VALUABLE PLAYERS
10) Ousmane Dembele - €105m from Borussia Dortmund, 2017
Neymar left for PSG in a world record €222m in 2017, and Barcelona were held to ransom by Borussia Dortmund as they sought a replacement for the Brazilian.
Having just recieved the biggest transfer fee in history, Barca were forced to pay over the odds for young French winger Dembele, who had admittedly shown plenty of potential first with Rennes, then with BVB. A €105m deal was thrashed out, with a possible €40m to follow in bonuses.
Dembele's stay at Barcelona has been dominated by injury problems, which have seen him struggle to make an impact, however he displayed his best form during the last year of his contract, prompting the club to offer him a new deal having initially let him leave for free, although he has yet to justify his huge fee.
9) Andre Gomes - €35m from Valencia, 2016
When Barcelona opted to buy Andre Gomes for €35m plus significant add-ons in 2016, they already had a midfield consisting of Ivan Rakitic, Sergio Busquets and Andres Iniesta.
Though squad players are required at a club such as Barca, Gomes was never going to break into that trio in midfield as a key starter.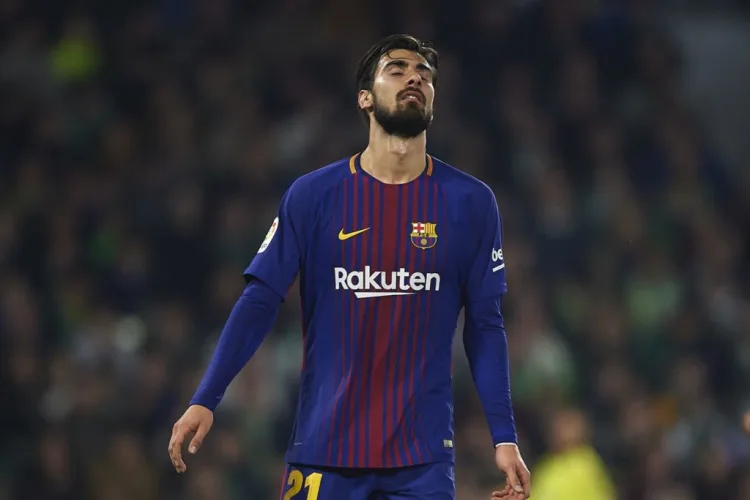 Injury problems played a part in his unsuccessful stay in Catalunya, but even when Gomes did play, it was usually against the tempo of his team-mates.
READ MORE: How Valencia pulled off an excellent piece of business selling Andre Gomes to Barcelona
8) Zlatan Ibrahimovic - €68m + Samuel Eto'o from Inter, 2009
Financially, Barcelona's signing of Zlatan Ibrahimovic was one of the worst deals of all time. Barca not only splashed out around €68m for the Inter Milan star, they also handed over a world-class attacker in Samuel Eto'o.
Although Zlatan's goal record was good – 21 goals in 45 games on the way to winning La Liga and five trophies in one year – his time in Catalunya soon turned sour.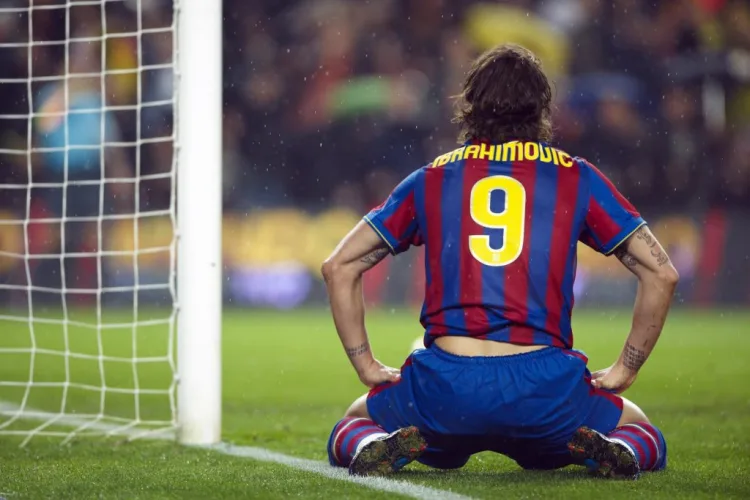 He fell out with Pep Guardiola, lost his place in the starting XI as Messi was converted into a False 9, and suffered the ignominy of seeing Eto'o and Inter beat Barcelona in the Champions League semi-finals the following season.
After just one year at Camp Nou he returned to San Siro - with AC Milan - for a cut-price €24m.
7) Nelson Semedo - €30.5m from Benfica, 2017
Dani Alves left Barcelona in 2016 and - although he returned on a free transfer as a 38-year-old in a PR move - they are still yet to fully replace him at right-back. Aleix Vidal was poor, Sergi Roberto is a converted midfielder, and then there was Nelson Semedo.
Semedo never got to grips with Barca's playing style and was never a particularly good defender, making him ineffectual on both sides of the ball.
The final nail in his Barcelona coffin came in the latter stages of the Champions League in 2019-20 in which he was torn apart by Bayern Munich left-back Alphonso Davies in an 8-2 loss.
Barcelona somehow, somehow, recouped their money from the purchase when Wolves signed him in the summer of 2020.
6) Alexander Hleb - 17m from Arsenal, 2008
Alexander Hleb was a neat and tidy, intelligent and creative attacking midfielder during his time at Arsenal, but unfortunately for him he joined Barcelona at a time when they would emerge as the best team in the world.
Iniesta, Xavi, Sergio Busquets, Thierry Henry, Eto'o and Messi were on fire throughout the campaign, which left Hleb with just five La Liga starts before March.
Though he wanted to leave on loan to Bayern, he eventually settled for a move back to previous club VfB Stuttgart on loan.
It took until the 2012 January transfer window for him to finally leave on a permanent basis after three loans away, as his contract was mutually terminated.
5) Dmytro Chygrynskiy - €25m from Shakhtar, 2009
Guardiola is a legendary figure at Barcelona and helped the club become the best team in the world in the early part of this century, but he didn't always get it right in the transfer market.
The bizarre signing of Dmytro Chygrynskiy from Shakhtar for a hefty fee will remain a small blot on the copybook of the ex-Barca boss.
The Ukrainian never got to grips with Guardiola's tiki-taka football and looked uncomfortable playing at the back in this fashion.
Just a year after signing, he was sold back to Shakhtar at a €10 million loss.
4) Malcom - €41m from Bordeaux, 2018
Malcom moved to Barcelona in the summer of 2018 off the back of a terrific season in Ligue 1 with Bordeaux, but was unable to continue his progress at Camp Nou.
The young Brazilian impressed in France with his eye-catching long-range shooting. But playing for Bordeaux and Barcelona are very different things and his move to the Catalan giants proved rushed.
There is no doubt that Bordeaux negotiated well to get €41m for a player who was a scorer of great goals rather than a great scorer of goals, and Malcom was soon moved onto Zenit Saint Petersburg.
3) Antoine Griezmann - €120m from Atletico Madrid, 2019
Tactically this was a transfer that always seemed doomed to fail - and it proved to be so.
If you are a diminutive, skilful, left-footed support striker, you have no chance of prospering in the same team as Messi. Just ask his Argentina international colleague Paulo Dybala.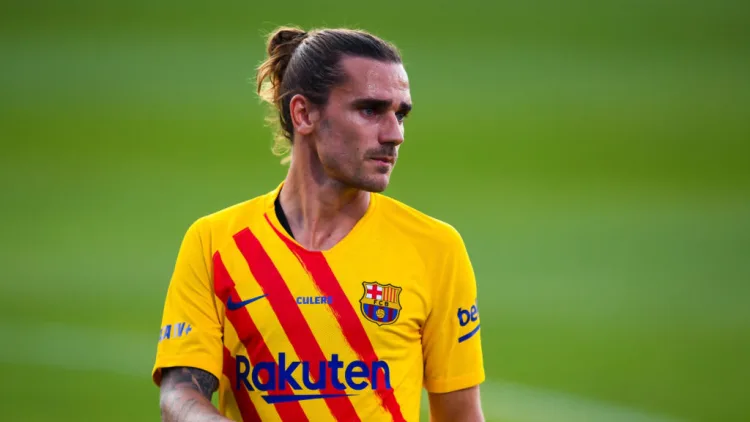 Griezmann and Messi often occupied the same spaces, while the Frenchman was at times shifted out of position in order to co-exist in the same team as the Argentine superstar.
In two years, he scored a meagre 21 La Liga goals and just four Champions League strikes - a disappointing return given how much Barca spent on him.
Griezmann failed to win either La Liga or the Champions League and returned to Atletico on loan in 2021, a move which was eventually made permanent for around €20m, marking a huge loss for Barca.
2) Miralem Pjanic - €60m from Juventus, 2020
The fact that Barcelona paid Juventus €60m - plus €5m in bonuses - for a 30-year-old midfielder who had declined badly over the previous two seasons immediately raised eyebrows in Catalunya.
In reality, Barca's decision to sign Miralem Pjanic and sell Arthur Melo to Juventus at an equally inflated €72m price - plus €10m in bonuses - was an accounting trick designed to help both debt-fuelled teams balance the books.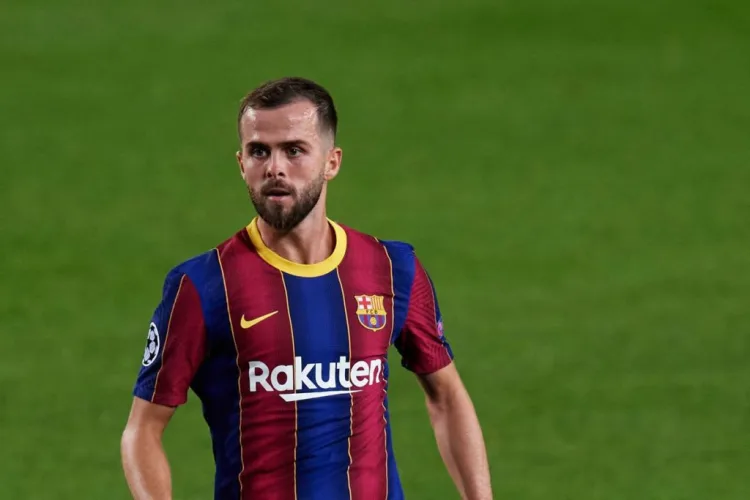 While Pjanic and Arthur each struggled at their clubs, there's no doubt that Juventus got the better end of this deal. The Bosnian has since joined Emirati side Sharjah on a free, while Arthur is on loan at Liverpool.
1) Philippe Coutinho - €121m from Liverpool, 2018
After Dembele failed to immediately replace Neymar in his first six months at Barcelona, the Blaugrana threw money at the problem again by purchasing Philippe Coutinho from Liverpool for an outrageous initial fee of €121m plus bonuses.
The move has turned out to be a disaster for all parties as Coutinho failed to make an impact on the team, like Griezmann regularly taking up the same positions as Messi before the Argentine followed Neymar to PSG
Coutinho came back to Barca after a mixed loan spell at Bayern Munich in 2019-20, and things failed to get any better upon his return.
In January of 2022, he was allowed to leave on loan to Aston Villa, with Barca still paying a significant portion of his wages, before he made that deal permanent for €20m