How many games has Ousmane Dembele missed through injury?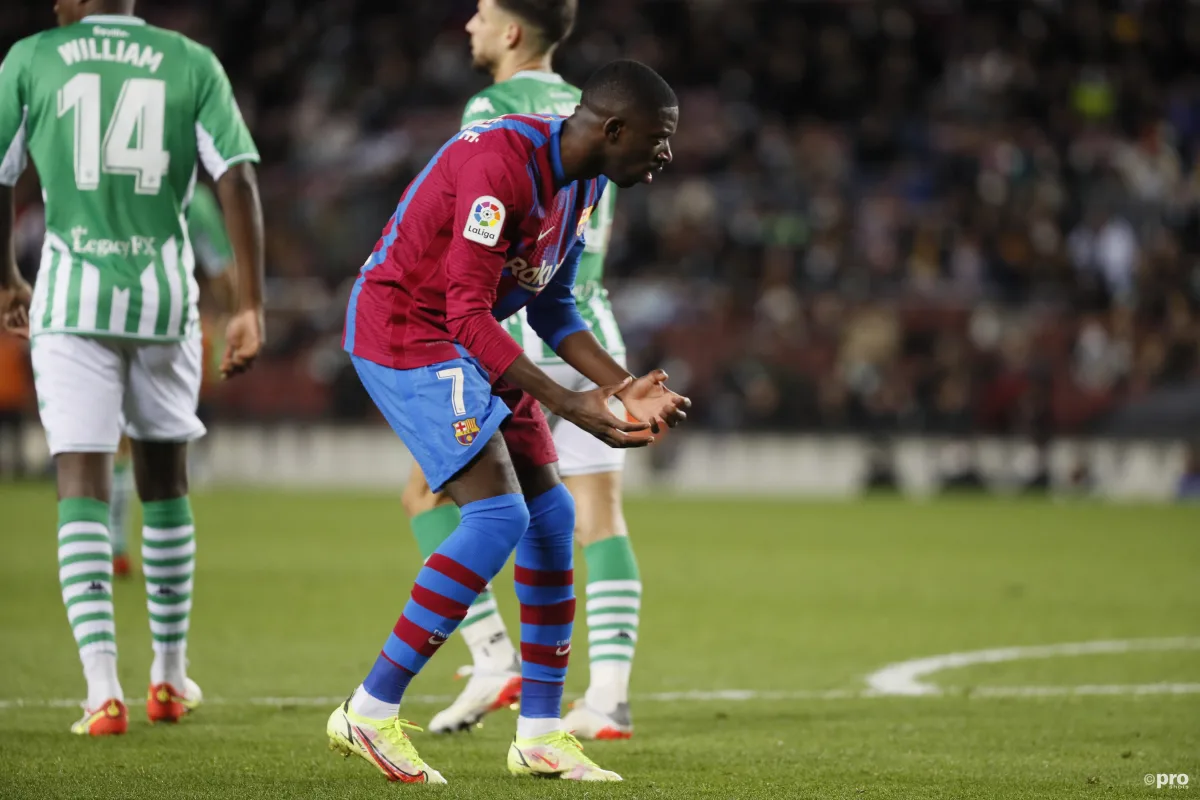 Ousmane Dembele looks like he will finally re-sign with Barcelona despite a summer of trying to negotiate a transfer elsewhere.
Dembele has rejected Barca's offers across much of the summer, while flirting with both PSG and Chelsea, but none of those clubs materialised and now the Frenchman seems set to resign on massively reduced terms - potentially in the region of 40%.
Article continues under the video
Yet while the winger is an outstanding player when fit, injuries have dominated his time in Spanish football and that has likely been a factor in other clubs deciding not to make an offer.
As such, he'll almost certainly stay at Barcelona. But how much has he played in his five years there, and how many games has he missed through injury?
Demebele at Barcelona: Games missed through injury
When Dembele made the move from Borussia Dortmund to Barcelona for €105 million in 2017, he looked like a bonafide world beater.
The winger had previously bagged 10 goals and 22 assists in just 50 games for the Bundesliga side and would surely go on to greater heights with Barcelona. Unfortunately that hasn't quite worked out.
Shortly after joining the Catalan club, Dembele picked up a serious hip flexor injury that ruled him out for 20 games. Then, shortly after returning in January, Dembele then dropped out for another seven games with a hamstring injury. The 2018/19 season offered no more luck for the winger, as Dembele missed out on a total of 13 games with an ankle injury the following January, followed by another hamstring injury.
DEMBELE: MINUTES PLAYED
| | | |
| --- | --- | --- |
| SEASON | LEAGUE MINUTES | % OF TOTAL |
| 17/18 | 930 | 27.1% |
| 18/19 | 1670 | 48.8% |
| 19/20 | 355 | 10.3% |
| 20/21 | 1777 | 51.9% |
| 21/22 | 1411 | 41.2% |
| | AVERAGE | 35.9% |
Unfortunately for the France international the 2019/20 season was even worse in terms of injuries, as further hamstring and muscle injuries ruled him out for a total of 40 games for Barcelona, rendering the player all but useless to the Spanish giants.
While the previous season was probably Dembele's most fortunate, with just six games missed through injury, the winger spent much of the campaign looking off the pace and far from fully fit. Which explains why he rarely started for Ronald Koeman's side.
Then disaster struck again. During Euro 2020 duty with France, Dembele picked up an unfortunate knee injury which ruled him out for the duration of the competition and the first half of the 2021/22 season for Barcelona.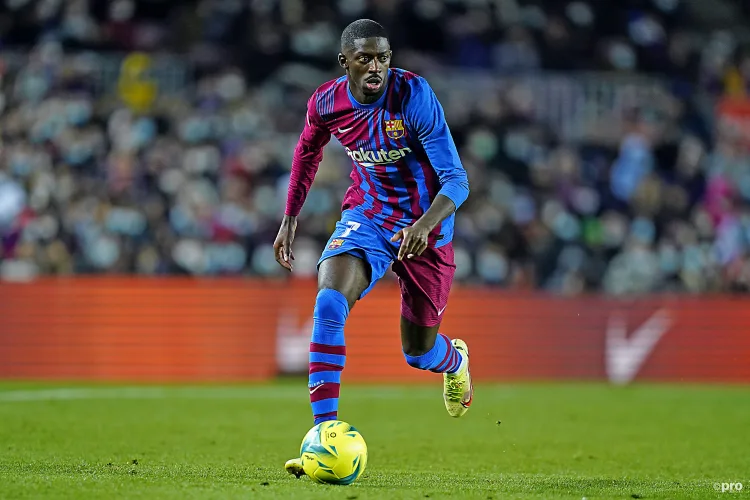 That meant Dembele missed 16 games, before returning to full fitness for the club in late October. Then, before he could get restarted, Dembele picked up a hamstring injury that saw him ruled out for another 18 days. He also contracted Coronvirus at the turn of 2022 and missed another week of action.
In total, Dembele has missed an incredible 119 games for Barcelona through injury or illness since joining the club in 2017. Which works out at over 23 games missed per season for the Spanish giants.
He has played only 129 of their 249 games in all competitions and as the table shows above, when referring directly to his league appearances, he has managed to appear just 35% of the time.
Barcelona will hope that particular run can only improve under his expected new contract.