How many Barcelona games has Ousmane Dembele mised through injury?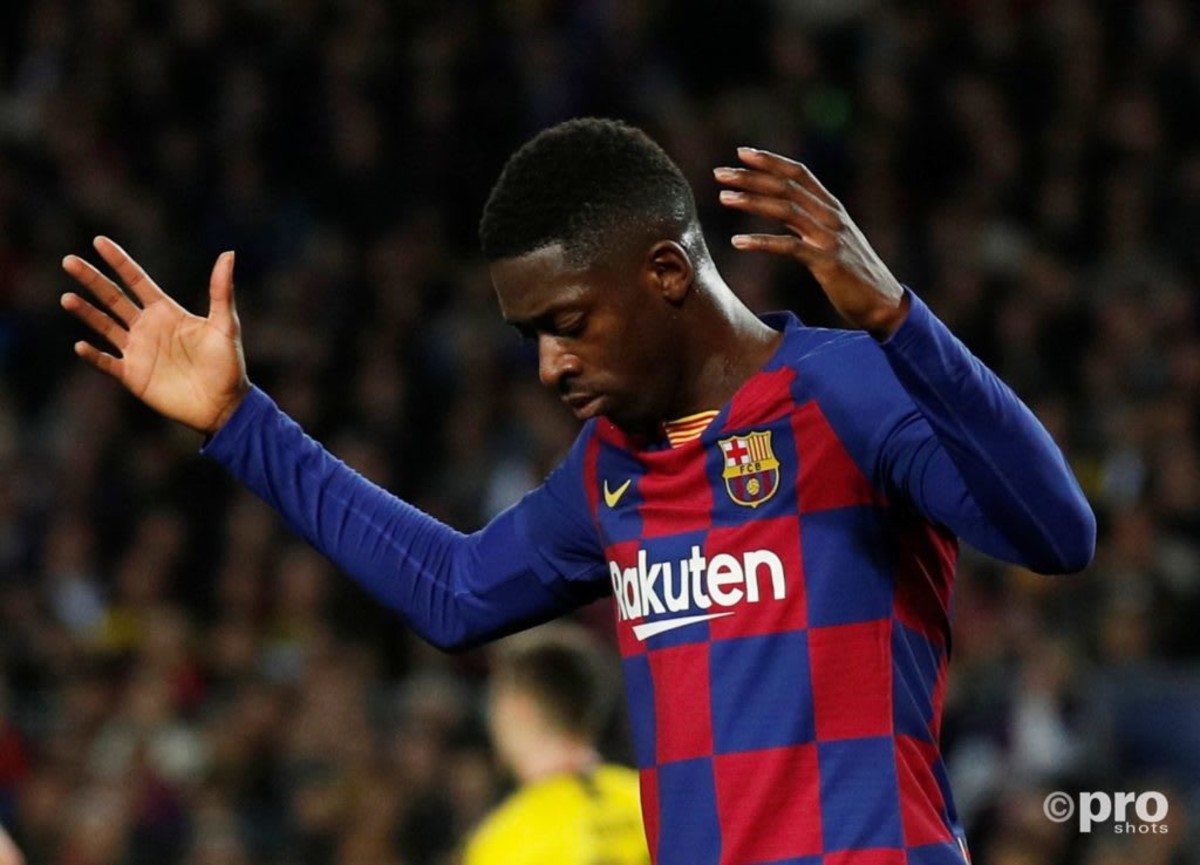 Ousmane Dembele's Barcelona career has been beset by long-term injury problems, and the France international has been dealt another blow in this regard.
On Monday, Barca confirmed the extent of his latest problem, which he picked up during France's Euro 2020 encounter against Hungary, in which he had come on as a second-half replacement.
The French FA were quick to confirm the problem was a sizeable one and would rule him out of the rest of the tournament, however, it has taken almost another week for Barcelona to confirm reports that Dembele will be on the sidelines for four months.
"First-team player Ousamane Dembele has been successfully operated on in Turku, Finland, by Dr Lasse Lempainen under the club's medical services," Barcelona said in a statement.
"The approximate discharge time is four months."
As such, he will miss a significant portion of the 2021/22 campaign.
The number of Barcelona games Demebele has missed through injury
When Dembele made the move from Borussia Dortmund to Barcelona for £121 million in 2017, he looked like a bonafide world beater.
The winger had previously bagged 10 goals and 22 assists in just 50 games for the Bundesliga side and would surely go on to greater heights with Barcelona. Unfortunately that hasn't quite worked out.
Shortly after joining the Catalan club Dembele picked up a serious hip flexor injury that ruled him out for 20 games. Then, shortly after returning in January, Dembele then dropped out for another seven games with a hamstring injury. The 2018/19 season offered no more luck for the winger, as Dembele missed out on a total of 13 games with an ankle injury the following January, followed by another hamstring injury.
Recently most read
Unfortunately for the France international the 2019/20 season was even worse in terms of injuries, as further hamstring and muscle injuries ruled him out for a total of 40 games for Barcelona, rendering the player all but useless to the Spanish giants.
While this past season was probably Dembele's most fortunate, with just six games missed through injury, the winger spent much of the season looking off the pace and far from fully fit. Which explains why he rarely started for Ronald Koeman's side.
In total, Dembele has missed an incredible 85 games for Barcelona through injury since joining the club in 2017. Which works out at around 21 games missed per season for the Spanish giants.