How many games has Man Utd transfer target Dembele missed through injury?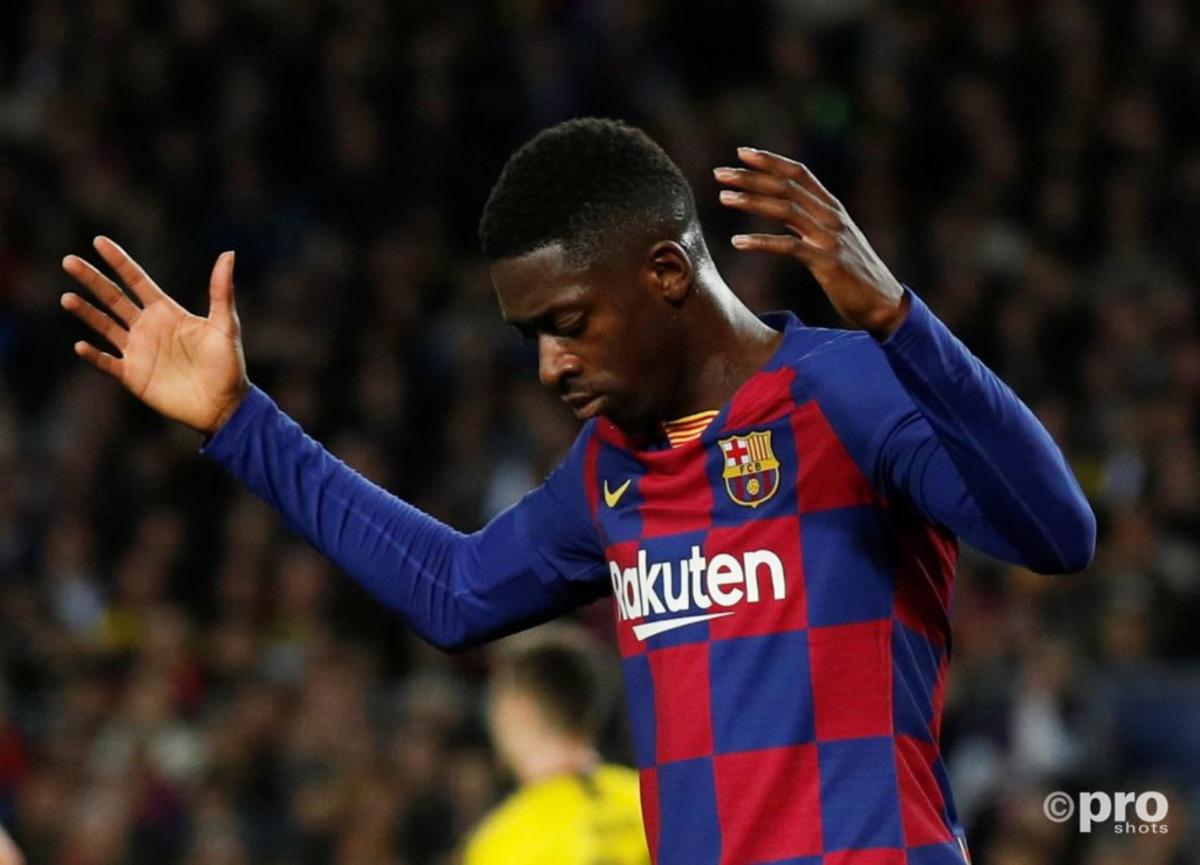 The future of Ousmane Dembele is likely to be decided in the forthcoming January transfer window.
According to reports in Spain, Barcelona are keen on signing the player up to a new deal before his current one expires in the summer.
However, such a deal will reportedly depend on the player's availability and ability to avoid future injury problems at Camp Nou.
As such, the France international may now consider offers from other clubs that will likely be a little more gracious in their negotiating, with Mundo Deportivo suggesting that Manchester United are desperate to sign the winger at the end of the season.
Yet while Dembele is an outstanding player when fit, the forward has allowed injuries to dominate his time in Spanish football and before Man Utd or any other club place a bid for the Frenchman in January they should consider just how much football he's missed at Barca since joining the club in 2019.
The number of Barcelona games Demebele has missed through injury
When Dembele made the move from Borussia Dortmund to Barcelona for £121 million in 2017, he looked like a bonafide world beater.
The winger had previously bagged 10 goals and 22 assists in just 50 games for the Bundesliga side and would surely go on to greater heights with Barcelona. Unfortunately that hasn't quite worked out.
Shortly after joining the Catalan club Dembele picked up a serious hip flexor injury that ruled him out for 20 games. Then, shortly after returning in January, Dembele then dropped out for another seven games with a hamstring injury. The 2018/19 season offered no more luck for the winger, as Dembele missed out on a total of 13 games with an ankle injury the following January, followed by another hamstring injury.
Unfortunately for the France international the 2019/20 season was even worse in terms of injuries, as further hamstring and muscle injuries ruled him out for a total of 40 games for Barcelona, rendering the player all but useless to the Spanish giants.
While the previous season was probably Dembele's most fortunate, with just six games missed through injury, the winger spent much of the season looking off the pace and far from fully fit. Which explains why he rarely started for Ronald Koeman's side.
Then disaster struck again. During Euro 2020 duty with France, Dembele picked up an unfortunate knee injury which ruled him out for the duration of the competition and the first half of the 2020/21 season for Barcelona.
That meant Dembele missed 14 games, before returning to full fitness for the club in late October. Then, as if things couldn't get any worse, Dembele then picked up a hamstring injury that looks set to keep him out of action until January.
In total, Dembele has missed an incredible 99 games for Barcelona through injury since joining the club in 2017. Which works out at around 20 games missed per season for the Spanish giants.