Man Utd risked another Falcao 'laughing stock' signing when they brought in Cavani – Neville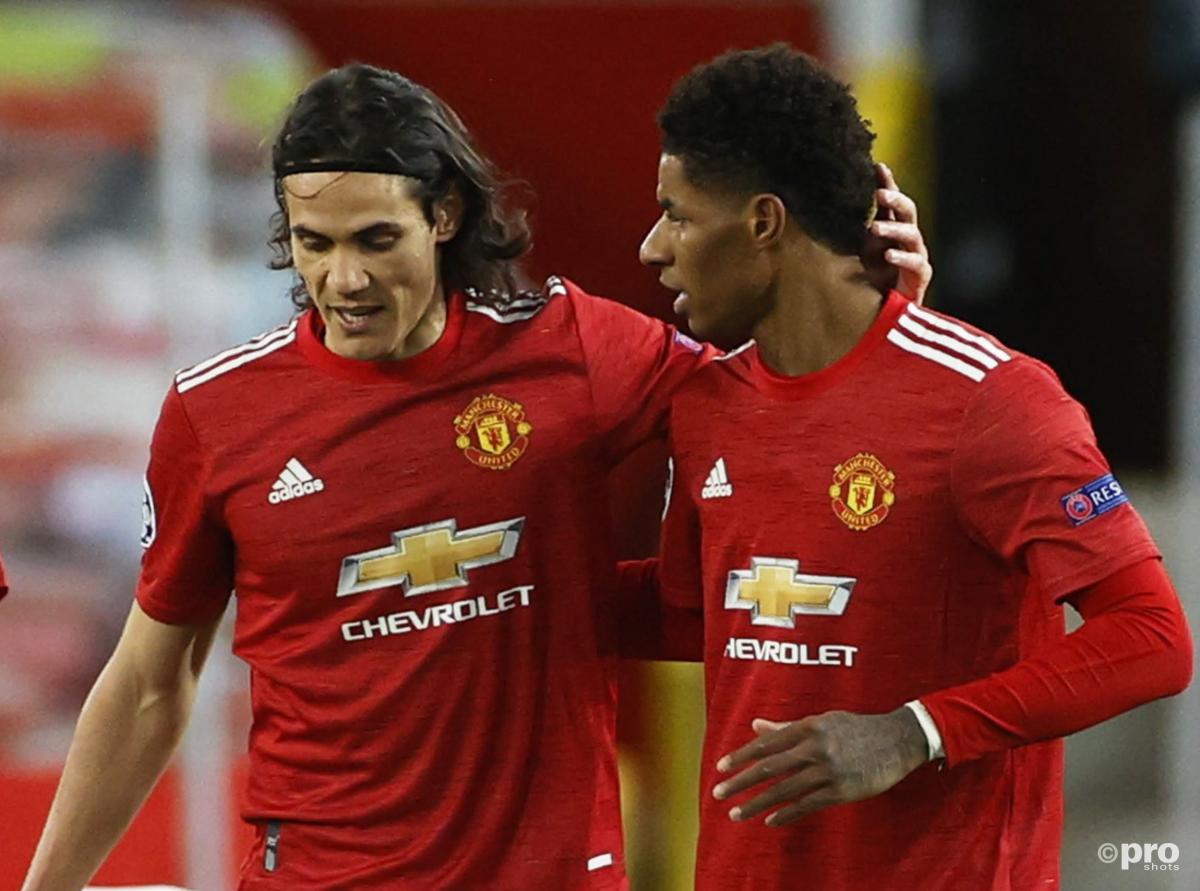 Gary Neville believes Manchester United took a huge risk in deciding to bring in Edinson Cavani on a free transfer last summer, but reckons it is a decision which has paid off.
Man Utd were in the hunt for a new centre-forward ahead of the current campaign and waited until deadline day before eventually bringing in the Uruguyayan, who was a free agent after leaving Paris Saint-Germain.
READ MORE: Edinson Cavani to remain at Man Utd as contract extension confirmed
Cavani is the latest in a line of veteran strikers that the club has signed in recent years, with Radamel Falcao and Zlatan Ibrahimovic preceding him.
Ibrahimovic was a huge hit at Old Trafford while Falcao flopped, and Neville says there would have been worries at Man Utd that Cavani would turn out like the latter.
"If Cavani hadn't worked and become another Falcao, they'd have been a laughing stock," Neville said on Sky Sports.
"People would say: 'Oh United, they've got it wrong again.' The fact it's worked, it was such a risk. The Manchester United recruitment team and manager must have been a little bit nervous: 'Shall we, shall we? We're doing it again on Deadline Day. Is it going to work?' And it's work.
"There was a risk with that signing and it's paid off handsomely."
Cavani's new Man Utd deal
On Monday it was confirmed that Cavani would be extending his stay at Old Trafford by a year, and Neville couldn't hide his delight at the news as he believes it was vital that Man Utd retained the services of the former PSG hitman.
"I think it is massive news," he said with regards to the contract extension.
"I was one of those who was a skeptic when United signed Cavani. 
"Thinking about how the transfer windows have gone in recent years, where they've signed people late, it did not look to be part of the plan, desperation.
"They chased [Jadon] Sancho all summer, did not get him, and got Cavani at the end who was touted to go to MLS (Major League Soccer).
"But I think he has been absolutely sensational in every single way. His attitude, his commitment, his impact on the other players."
Cavani has started just 11 games in the Premier League this season yet has scored nine goals.
From players who have featured in more than 1,000 minutes in the 2020/21 campaign, only Leicester City's Kelechi Iheanacho has a better record of non-penalty goals per 90 minutes
Iheanacho averages 0.79 while Cavani and Diogo Jota of Liverpool are both on 0.69.