Bale's agent 'very much doubts' the Welshman will play for Real Madrid again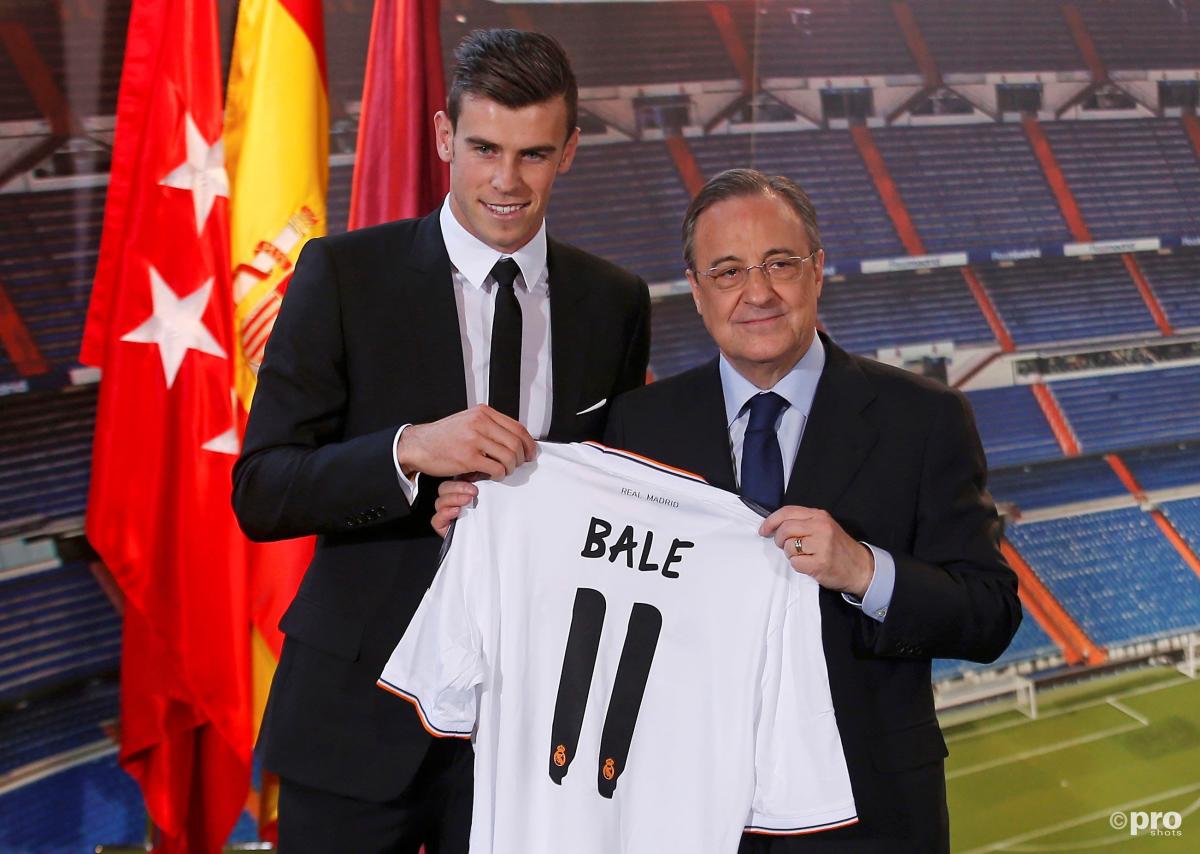 Gareth Bale's agent believes that it's highly unlikely that his client will play for parent club Real Madrid again.
Bale, who has been on loan at Tottenham since the start of the season, has been cast aside in Madrid under Zinedine Zidane and his agent Jonathan Barnett doesn't see his future at the Spanish club.
READ MORE: The FOUR new signings in Neville and Carragher's Premier League Team of the Season
Talking to SNTV, Barnett revealed that Bale's chances of playing for Real Madrid again are slim, saying: "I very much doubt that [Bale will have a future at Madrid], but if they want to put him on the bench then that's fine. They want to put me on the bench with that salary? That's fine for me as well."
Bale made just 12 La Liga starts under Zidane last season, despite his astronomical wages, and was often an unused substitute for the side. This year, back at Tottenham, he has made nine Premier League starts and appeared off the bench eight times.
Despite playing just 791 league minutes, Bale has scored nine goals, including a recent hat-trick against Sheffield United, at a rate of 88 minutes per goal. With 1.02 goals per 90, Bale is the most productive scorer in the entire Premier League, with Leicester's Kelechi Iheanacho second with 0.79 goals per 90.
His form has impressed Barnett who previously told Spurs: "If you give him a run, put your trust in him, let him play his own game, not tell him he's got to do this and that, treat him like a [Lionel] Messi or a [Cristiano] Ronaldo and you'll see'.
"It's been proven that every time he's been left like that, he's gone and scored a lot goals. He's world class."
Bale 'world class' and Mourinho is Julius Caesar?
While Barnett fully believes in his client's talent, he was far from impressed with Jose Mourinho during his tenure in charge of Bale, and even compared the Portuguese to Roman emperor Julius Caesar.
When asked if Mourinho was at fault for Bale's lack of involvement, Barnett replied: "Well, I wouldn't do that. He's a very successful coach… but Julius Caesar was also very good, but I don't think he would be very good with the armies now."
The former Porto, Chelsea, Inter, Real Madrid and Manchester United manager often preferred Lucas Moura and Erik Lamela to Bale, and this resulted in the Welshman finding himself on the bench again.
However, Bale has started all three of the Premier League games during Ryan Mason's time in charge, and there is an option for Spurs to extend the current loan deal until the end of the 2022 season, something Barnett believes is "a three-party discussion; it's us, Real Madrid and Tottenham. We have our views and we will let them know at the right time."
"He's still one of the best players in the world, but he's only got four games left so we will have to see."
Bale's future is up in the air, but one thing's for certain, a future as a starter at Real Madrid isn't one of the possibilities.