Who is Michael Olise? The Reading starlet coveted by Liverpool, Man City and Chelsea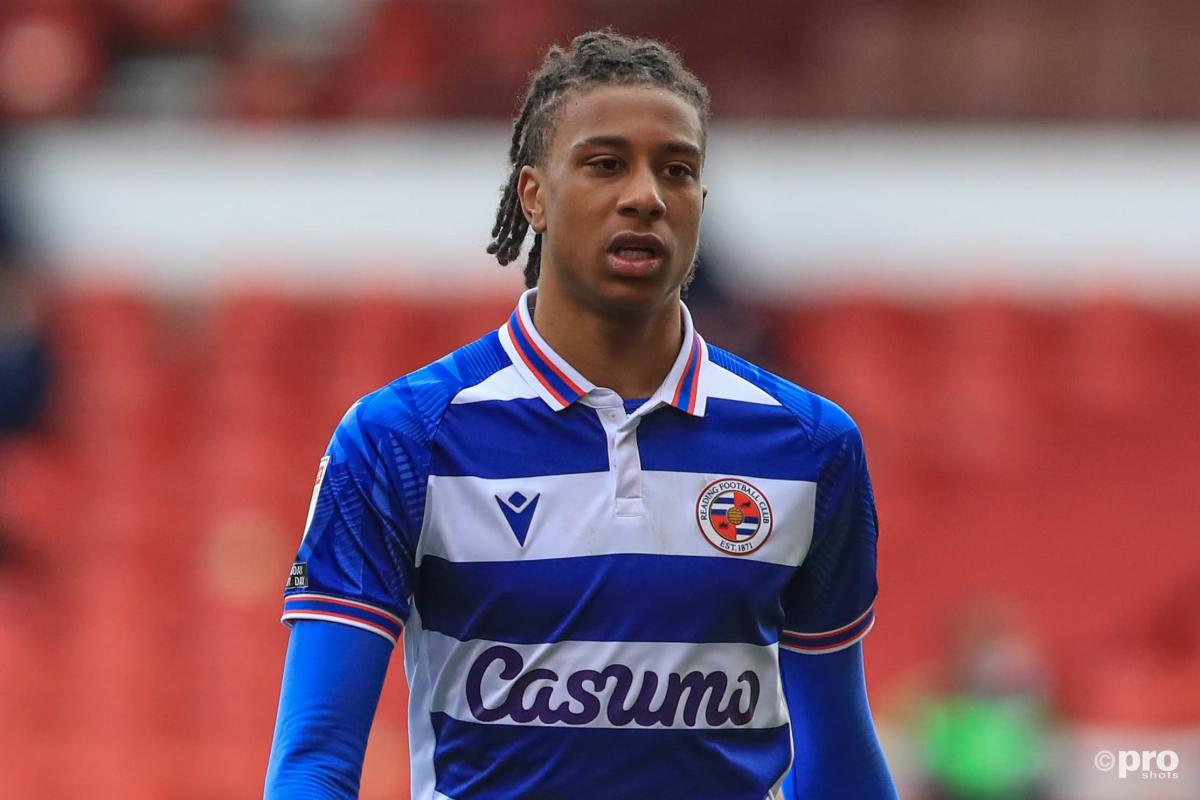 It looks like Michael Olise won't be playing Championship football much longer. Whether he earns promotion with Reading or a big move away, his time in the English second tier is numbered.
Born in England, Olise represents France at international level and is viewed as one of the most exciting prospects in the country, particularly after his increased first-team football with the Royals in the 2020/21 campaign.
Even at just 19-years-old, it looks like Reading are going to struggle to keep hold of the talented youngster.
What position does Michael Olise play in?
Olise primarily plays as an attacking midfielder through the centre, but can also play down the right. He is considered to be an advanced playmaker or second striker.
How good is Michael Olise?
The number of teams interested in signing Olise highlights just how far he has come over the past 12 months.
In the 2019/20 campaign, he made 19 appearances for Reading in the Championship, scoring no goals and recording just one assist.
In the 2020/21 season, he has made 38 appearances, scoring six goals and laying out 10 assists, which means there is only one player in the entire league who has made more assists – Emiliano Buendia of Norwich.
A remarkable feat for a 19-year-old indeed, and he is a major reason that Reading are still within the playoff spots hoping to secure a return to the Premier League.
Reading manager Veljko Paunovic previously said of Olise: "He's very talented. In Michael we have seen a lot of progress this year. He is getting more minutes and competition and surrounded by a very good team – a group of leaders.
"Experienced guys and younger ones are supporting him, providing him with a structure and the way we play enables him to shine.
"But we also know with young players it's about getting the consistency and maturity to compete on the same level in every single game.
"That's something that will come over time and we'll enjoy his talent when he is at his best delivering for the team."
Former Reading defender Matt Mills said, meanwhile, said: "For a player of that age and quality, you've got to say he's worth £30m-£40 million now." 
What clubs are interested in Michael Olise?
Olise was previously with both Chelsea and Man City for a short period of time but did not stay long enough to make an impact, with Reading eventually taking him on a professional contract.
According to a report from Eurosport, the following teams have a keen interest in signing the 19-year-old: Man City, Liverpool, Chelsea, Borussia Dortmund, RB Leipzig, Monaco and Napoli.
While the most likely scenario would be joining another English team from Reading, the probability of a move abroad is more likely now than it would have been a few years ago, as several young talents have started to leave the United Kingdom.
Jadon Sancho and Jude Bellingham of Dortmund are just two examples who players who have not just left, but thrived, and Olise only needs to look at how quickly that pair were thrust into the first team if his next move will be based upon opportunities to play.
A return to Man City or Chelsea to prove his doubters wrong would, of course, be desirable for the player, too.
When does Michael Olise's contract expire?
Olise's contract with Reading expires in 2022, which means they may have to sell him this summer if they want a fee.
What is Michael Olise's Instagram?
Olise's Instagram account has 15k followers as of April 2021.
Who is Michael Olise's girlfriend?
Olise is not currently dating anyone publicly.