Thomas Partey backed to become one of the world's best midfielders by former Atletico team-mate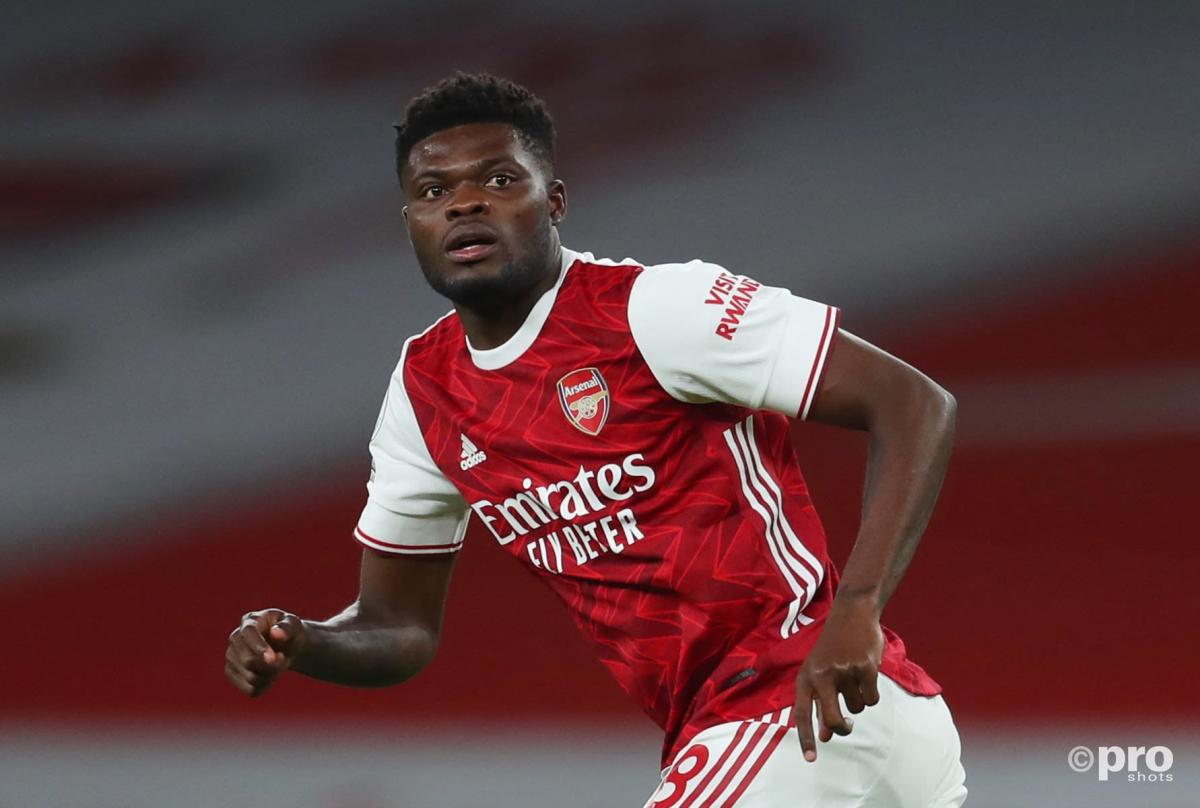 Thomas Partey has all the talent required to become one of the best midfielders in the world, according to his former Atletico Madrid team-mate Saul Niguez.
In the summer Arsenal manager Mikel Arteta recognised the need for more steel and creativity within his central midfield area so eventually sanctioned the purchase of Partey from Atletico Madrid for his £45 million (€50 million) release clause.
READ MORE: Arteta still feels 'supported' by club hierarchy despite Super League deceit
Injuries and a lack of form have meant that he hasn't hit the ground running yet as he has started just 18 games this season, with four of them coming in the Europa League.
Partey is yet to open his goalscoring account, though does have three assists in those 18 starts.
It has been a lack of consistency which has been the Ghanaian's problem at the Emirates so far, and Saul reckons if that can be addressed, then Arsenal have a hell of a player on their hands.
"As a player he's incredible and if he manages to keep this consistency, he can be one of the best in the world. Honestly," the Atletico midfielder said at a Livescore event.
"I have known him since we were 16 or 17 years old and I've always felt that he was going to be a very important player. But what he has lacked is consistency, because he's capable of doing everything.
"He scores from out of the box, he makes ground, steals, distributes, runs the game himself.
"If he ever reads this, I would like to mention again that he should improve his consistency. It's not enough just doing one good game and then not appearing in three or four.
"He has to be more intelligent in that aspect and know what he has to do on those days in which he's not performing as well."
The best yet to come from Partey?
Partey may not have performed to the best of his abilities in an Arsenal shirt so far, but Saul is certain that the Gunners fans will start to see the best of his former team-mate next season.
"I think he's been very unlucky because of injuries," he continued.
"It's difficult because he started pre-season with us and then he left without finishing it.
"He tried to play every game, he got injured, then he tried to come back before the correct time.
"Everything has been a bit unfortunate, but I think next season will be a great season for him."
Arsenal are currently down in ninth in the Premier League but are still fighting for silverware in the Europa League, where they will next face face Villarreal in a two-legged semi-final tie.