Arteta still feels 'supported' by club hierarchy despite Super League deceit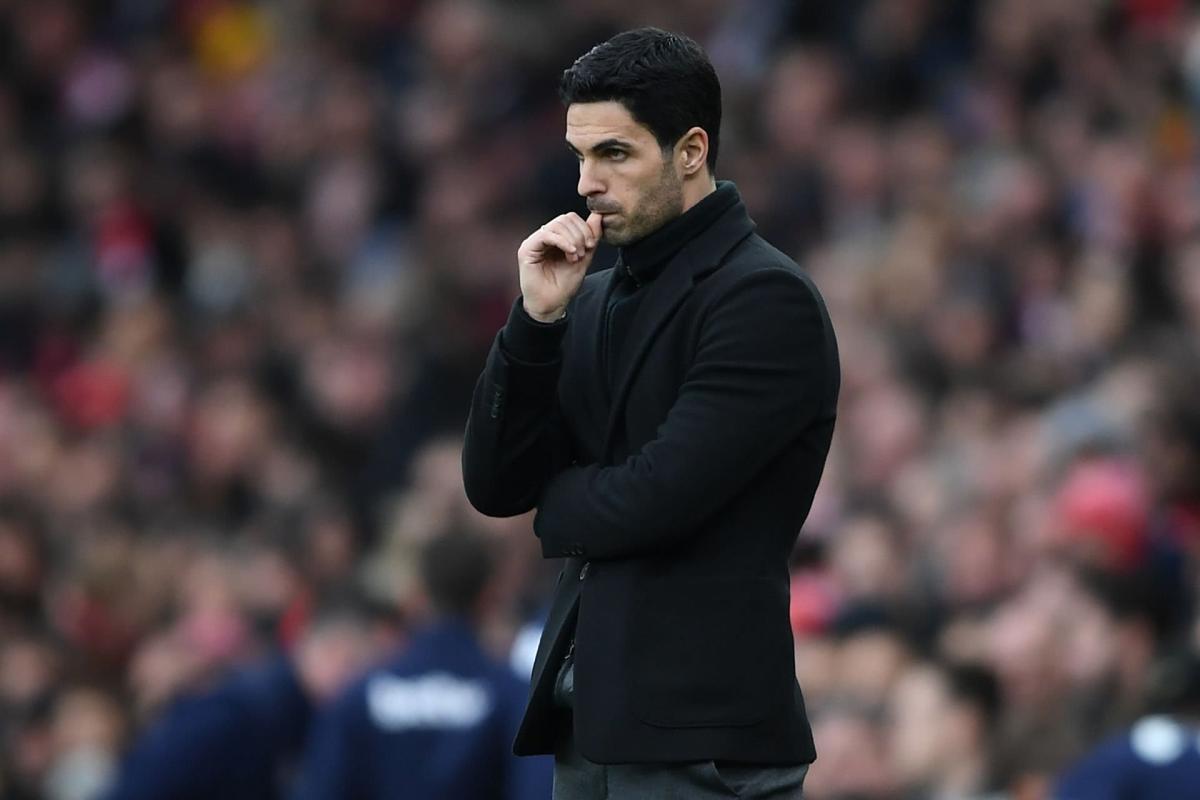 Mikel Arteta insists he still feels fully supported by Arsenal owner Stan Kroenke and the club directors involved in the plans for the European Super League, despite them pressing ahead without his knowledge.
On Sunday shockwaves were sent through the football world at the announcement that 12 elite sides from Europe would be breaking away from the UEFA Champions League and Europa League to form their own continental tournament, known as the Super League.
READ MORE: Willian wants MLS move – but only after he has won trophies with Arsenal
The plans would have seen 15 permanent members and five invited qualifiers compete in a 20-team league format each season in direct competition, or in place of, the Champions League.
The announcement was met with universal condemnation from fans, former players, and even governments, so much so that the 'Big Six' clubs in England pulled out of the plans on Tuesday evening.
The fallout is still being felt, though, with the owners of these clubs and the directors involved in the planning being urged to leave.
It seems that none of the managers in charge of the 12 breakaway clubs were consulted, including Arteta, but he does not feel like this represents a lack of support from those above him.
"No, I feel very supported by everybody at the club," he responded at a press conference when asked if he felt let down by the Arsenal ownership.
"I feel privileged, again, and I will say it loud and clear, again, the way we have dealt with this pandemic internally, with all the issues that we had in recent months, there have been loads and unprecedented for this football club, internally and externally, I still see everybody coming here with a smile on their faces and proud to represent this football club.
"That for me is a big achievement and something I'm really proud of."
Have the owners apologised to Arteta?
Arteta did confirm that he received an apology from those involved in the decision.
"Yes (they apologised) Starting from Vinai [Venkatesham, CEO], the ownership, and everybody that is involved in the process," the Spaniard said.
"All of them with the right intentions to defend the club and put the club in the best possible position for now and for the future but accepting that the way it's been handled obviously has had terrible consequences and that it was a mistake."
The Arsenal boss believes there is a big lesson to be learned from the whole debacle – that football still belongs to the fans.
"I think this has given a big lesson and it shows the importance of football in the world, and it shows that the soul of this sport belongs to the fans and that's it," he added.