Man Utd captain Maguire: Players must have a voice after ESL saga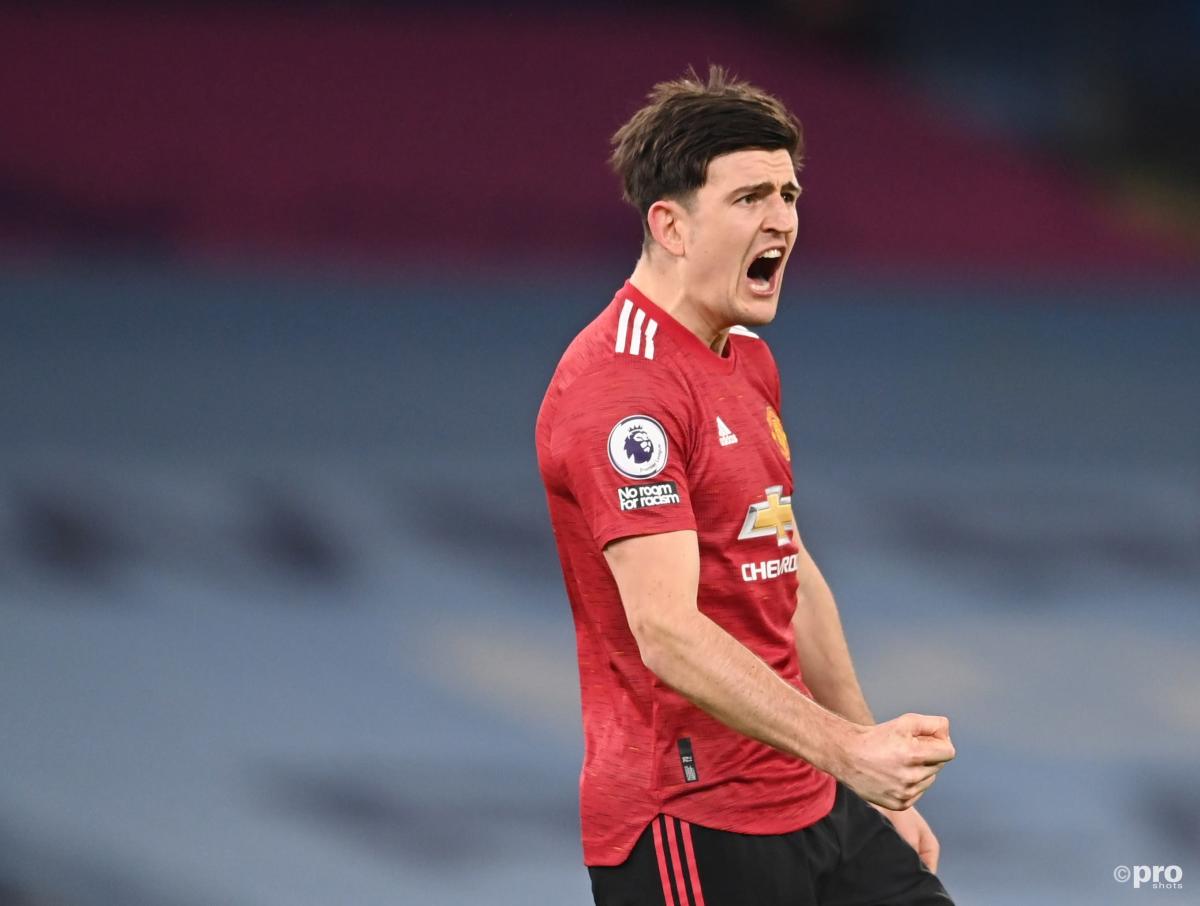 Manchester United captain Harry Maguire says players must have a voice in shaping the future of football after the European Super League saga.
Maguire was reportedly the player who took the concerns of the Man Utd squad to CEO Ed Woodward after the club were confirmed as one of the 12 founding teams.
READ MORE: Darmian explains why he had to leave United
United and all of the other five English teams involved soon withdrew from the project.
The decision was taken amid huge fan and media pressure.
In an interview with ESPN, United had told Maguire he was not allowed to directly discuss the ESL situation.
But after many managers and players appeared to be taken by surprise when the ESL project emerged, he was clear that players need to be consulted in the same way owners and fans have a say.
"I think it's really important that footballers have a voice in the football," Maguire said.
"It's really important that fans have a voice in football and owners, too.
"We're all in this together.
"We all love the sport, we all have great passion for the sport and it's important that everyone has a voice."
'Man Utd players have big profile'
Maguire is aware of the responsibility that comes from playing for and captaining a side like Man Utd.
Having worked closely with Liverpool skipper Jordan Henderson on the #PlayersTogether campaign, Maguire revealed he has been in contact with FIFA president Gianni Infantino, discussions which started earlier in the season.
Maguire added: "I think playing for Manchester United, you have a big profile whether you are captain or not.
"Obviously I'm the captain of the club and I'm really proud of that, but there are all the big players and other big voices in football who I'm sure will have a big input.
"It's great that he [Infantino] got in touch with me, and it's something I appreciate.
"We spoke over emails.
"He is a highly respected man, and obviously someone I respect.
"It's really nice for him to get in touch and speak to me about ways that we can develop football.
"First and foremost, I respect whatever he has to say to me.
"He's the boss, he's the one who tells me or explains what's going on.
"But obviously, if he asks me a question, I'd answer with my honest opinion.
"My opinion is obviously one of a million peoples' opinion, but if I could have got tiny, tiny input, then that would be important."
Maguire and Man Utd are starting a crucial seven-day period.
They play both legs of their Europa League semi-final against Roma and face Liverpool in the Premier League.