Arsenal transfer news: Would Celtic striker Edouard be a smart signing?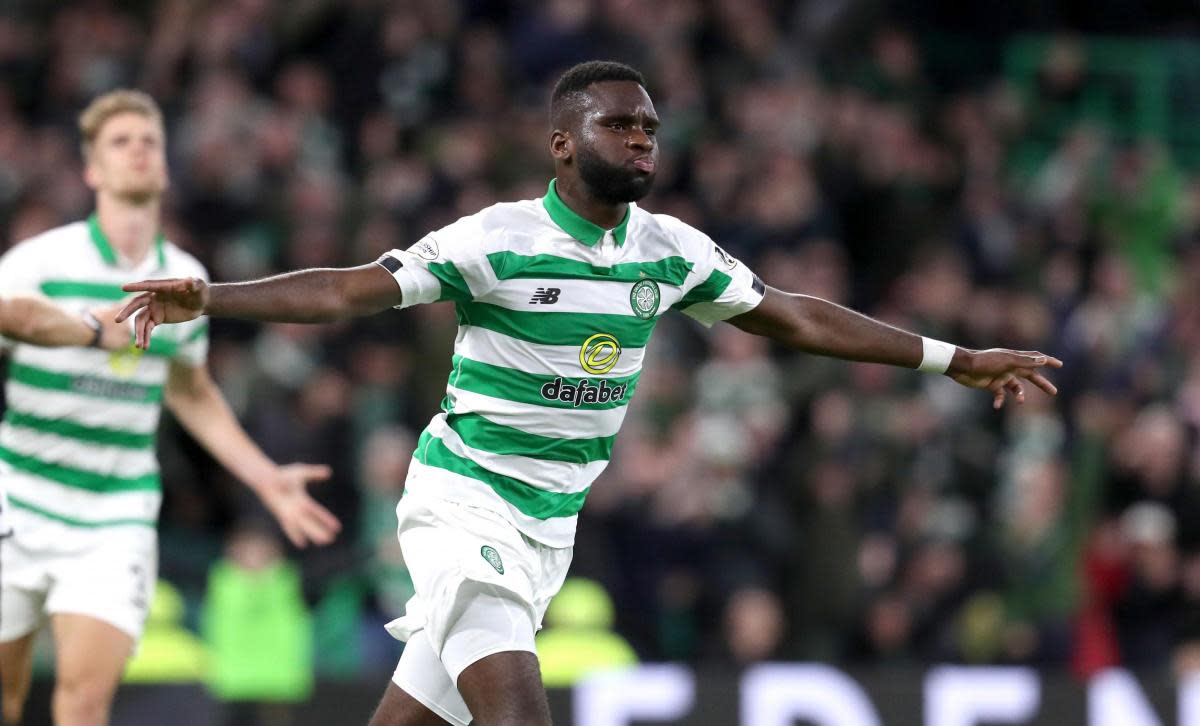 Arsenal may be looking to bolster their options in attack this summer, with Celtic striker Odsonne Edouard apparently high up Mikel Arteta's shopping list.
According to the Daily Star, the Premier League side have been monitoring Edoaurd's situation at the Scottish champions and have been encouraged by suggestions that the French striker's price may have dropped this season.
So would the young striker be an ideal signing for Arsenal in the summer and how much would it cost to pry him away from Celtic at the end of the season?
Would he be an ideal fit at Arsenal?
With 72 goals and 35 assists in just 151 games for Celtic, there's little doubt over the genuine quality that Edouard not only possesses but has showcased on a consistent basis in the Scottish top flight.
When we filter out the Scottish domestic games, we can also see that the 23-year-old striker also scores goals just as comfortably in more demanding competitions, such as the Champions League and Europa League. In 36 games for Celtic in Europe, Edouard has scored 15 goals, along with six assists. Which is undoubtedly an impressive return for any young player across the continent.
One issue for Arteta in bringing Edouard to the club may be in his preferred position on the pitch. While the concept of the young striker replacing Alexandre Lacazette may appeal to Arteta and the wider Arsenal fan base, in truth the Celtic striker is far more similar to Pierre-Emerick Aubameyang in the way he tends to drift out wide by nature.
Although Edouard is a No.9 and technically plays up front for Celtic, if asked to do the same for Arsenal he would undoubtedly drift into the same space as Aubameyang on the pitch. Indeed, Edouard does this so much that when he first arrived in Scotland he was initially played as a left winger by Brendan Rodgers.
So if Arsenal did want to sign the Celtic player, they would perhaps have to figure out what they were doing with Aubameyang first. Because it seems unlikely that both players could play on the same pitch without stepping on each other's toes. 
Odsonne Edouard's record for Celtic
How much would Edouard cost?
While Celtic would demand a fair price for their cherished striker, certain factors that are largely out of their control will dictate a price that should put Edouard's value far lower than perhaps some of Arsenal's other attacking options in the summer transfer window.
The biggest impact on Celtic's bargaining position will be the fact that Edoaurd's contract is set to expire in 2022. That will undoubtedly mean that the Scottish giants will have to accept a price for him this year if they hope to make any money at all from the French striker.
Another factor that will likely lower Edouard's price is the current COVID pandemic. Although Celtic were able to sell Moussa Dembele for £19 million in 2018, the French striker has since made the move to Atletico Madrid with a sale price of just £30 million. And if Lyon think that's how much they can get for Dembele – a striker that was being linked with a move to Manchester United for twice that amount just one year ago – then it's unlikely that Celtic will be able to push the boat out too far for Edouard.
In truth, it seems likely that Celtic would probably accept an offer of around £15 million for Edouard, along with a number of add-on clauses to round things up. But whether Arsenal would be an ideal fit for the French striker remains to be seen.