Ajax's 10 biggest sales of all time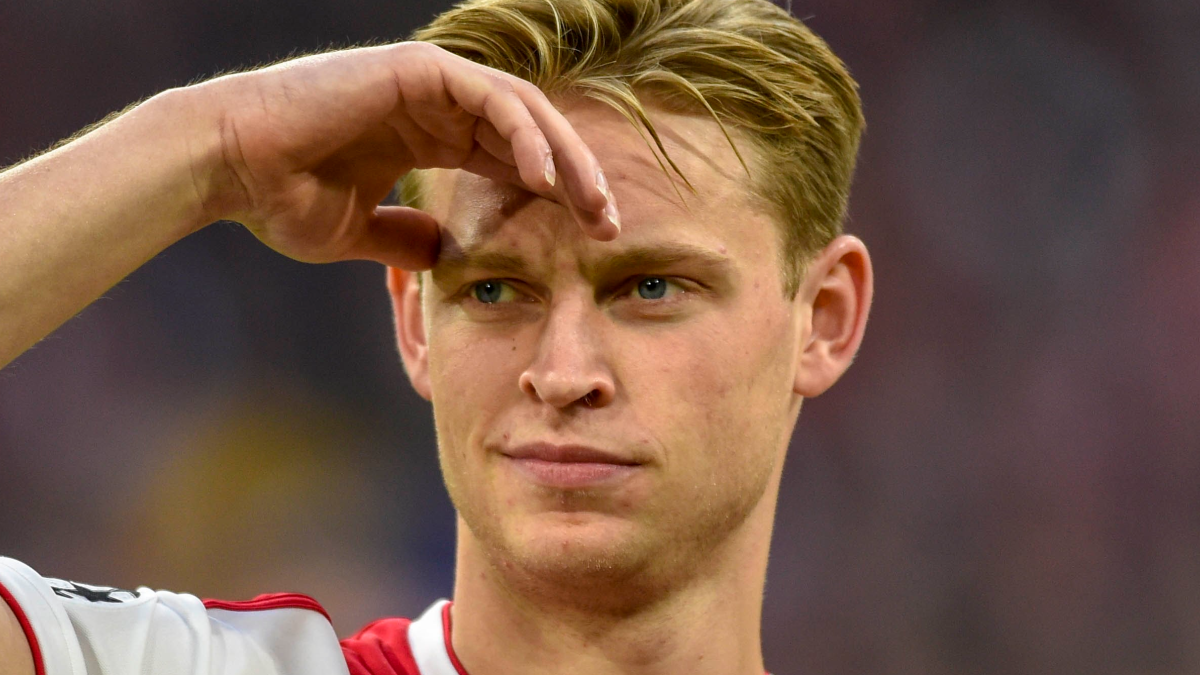 Ajax are one of the biggest exporters of talent in European football, and they constantly produce players that catch the eye of some of the continent's best clubs.
With a world-beating academy and smart talent identification, they get hold of some of the game's brightest young talents, develop them before selling them on for a much higher fee.
In order to compete with Europe's best, selling high and earning big profits is an important part of the system, and as one star goes, another is always in the making for the future.
Here are the club's 10 biggest sales ever.
10. Wesley Sneijder (€27 million to Real Madrid)
A player that came through the Ajax academy, Sneijder was highly-tipped for a great career right from the start, and he showed his potential in his early days with the Amsterdam club.
Between 2005 and 2007, Sneijder attracted interest from Europe's top clubs, and he had his best season with Ajax in 2006-07, when he scored 22 goals across all competitions.
That helped him earn his big move to Real Madrid, where he impressed but didn't hit the heights, which got him a move to Inter and he was part of the treble-winning side of 2010 under Jose Mourinho.
9. Davy Klaassen (€27 million to Everton)
Another one to come from the Ajax academy, Klaassen has had a long history with the club, and it all started for him as a teenager when he made his debut in the Champions League.
Since then, he rose to become an important figure at the club, captaining them in their run to the Europa League final of 2017 against Manchester United.
That got him a Premier League move to Everton, where he struggled to much of note, before returning to Amsterdam in 2020 and he is now a consistent performer.
8. Klaas-Jan Huntelaar (€27 million to Real Madrid)
Huntelaar was always regarded as one of Dutch football's best young forwards, and he started his career at PSV, before moving to Heerenveen where he shown, and that got him his move to Ajax.
At Ajax, he scored a brilliant 105 goals in 136 matches between 2005 and 2009, and he got his mega move to Real Madrid that year.
The move didn't quite work out, and after spells at Milan and Schalke, he returned to Ajax in 2017, and was part of the team that reached the Champions League semi-final in 2019.
Klaas-Jan Huntelaar knew how to finish! 🤤

The former Ajax & Schalke forward is 38 today! 🥳#UCL pic.twitter.com/8B2D2rsiUK

— UEFA Champions League (@ChampionsLeague) August 12, 2021
7. Arkadiusz Milik (€32 million to Napoli)
Milik has a strange case at Ajax – he joined from Bayer Leverkusen, initially on loan, scored a lot of goals, and then left, and is rarely remembered.
The Polish forward had plenty of talent and Ajax felt that would work in the Netherlands, brining him on loan, where he scored 23 goals, before making his move permanent, and in his sole season, he scored 24.
After all that, he left for a big fee to Napoli and while a few of his goals were memorable, he's rarely talked about despite his talent and record.
6. Donny van de Beek (€39 million to Manchester United)
Back to academy players, Van de Beek emerged through the ranks at Ajax and was winning individual awards right from his teens, so it wasn't a shock to see him succeed.
Between 2018 and 2020, he consistently improved, and showed his best form in the 2019 Champions League run, scoring in important matches against Juventus and Tottenham.
He later earned his big move to Manchester United in the summer of 2020, where things haven't been quite fruitful, but that could all change as he reunites with Erik ten Hag.
5. Hakim Ziyech (€40 million to Chelsea)
Like others on this list, Ziyech was signed from a fellow Dutch club – FC Twente in this case – and was one of the first signings under a new transfer policy which saw the Amsterdammers open to spending more.
In his four years there, Ziyech brought flair and style to the Johan Cruyff Arena, being a part of the squad that reached the Europa League final and Champions League final.
He earned his move to Chelsea in 2020, and while he has had some good moments, it's not been the same, and he could be on the move again soon.
Hakim Ziyech is reportedly on his way out of Ajax and has a release fee of 'just' £25m 😮

A serious baller 🔥pic.twitter.com/2dbzFZkUg4

— Football on BT Sport (@btsportfootball) May 17, 2019
4. Davinson Sanchez (€42 million to Tottenham)
Sanchez was signed as a youngster from Deportivo Cali, as part of a strategy that saw them extensively scout South American clubs, and Ajax benefited.
Not only did he perform well, becoming an integral part of the defence and helping the club reach the Europa League final, he also fetched them a big fee.
Tottenham were interested in signing him after just a season of European football, and the Colombian is still there and a part of Antonio Conte's set-up.
3. Lisandro Martinez (€55 million to Man Utd)
Martinez enjoyed a fantastic rise during his three years at Ajax, being named Ajax's Player of the Season in the 2021-22 campaign.
Capable of playing in defence and midfielder, Martinez has compared himself to Italy legend and 2006 Ballon d'Or and World Cup winner Fabio Cannavaro.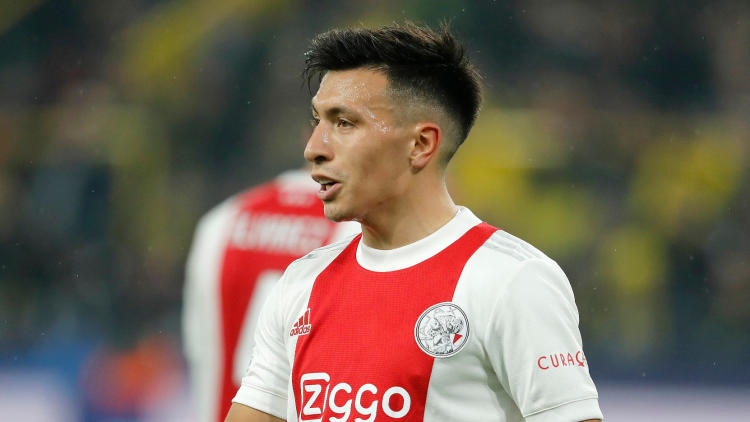 His performances generated interest from Man Utd and Arsenal in the summer of 2022, but it was the former who won the race.
2. Matthijs de Ligt (€85.5 million to Juventus)
De Ligt was a star in his first season, when he was just a 17-year-old, and his passion for Ajax shone through, as he became the youngest player to ever start a European final when he played the Europa League final in 2017.
Since then, he only went from strength-to-strength, becoming club captain and leading them to the semi-final of the Champions League.
He had interest from across Europe in 2019, and eventually chose to join Juventus in a deal that earned Ajax a big fee, becoming their second biggest sale ever.
Beautiful words from @AFCAjax captain Matthijs de Ligt! 🔝 #CruyffLegacy pic.twitter.com/yIR28lAKcT

— Johan Cruyff (@JohanCruyff) May 16, 2019
1. Frenkie de Jong (€86 million to Barcelona)
There's a common misconception that De Jong came through the Ajax academy – he was signed from Willem II for a grand total of €1 (you read that right) and 10% of any future sales.
The deal worked a treat for both Willem II and Ajax; after a few years of starring performances, especially in the Champions League, De Jong was on the move.
He went to Barcelona for a club-record sale, and things haven't been quite as rosy, which means he could now be on the move again to Manchester United.