The six fastest 100m runners in football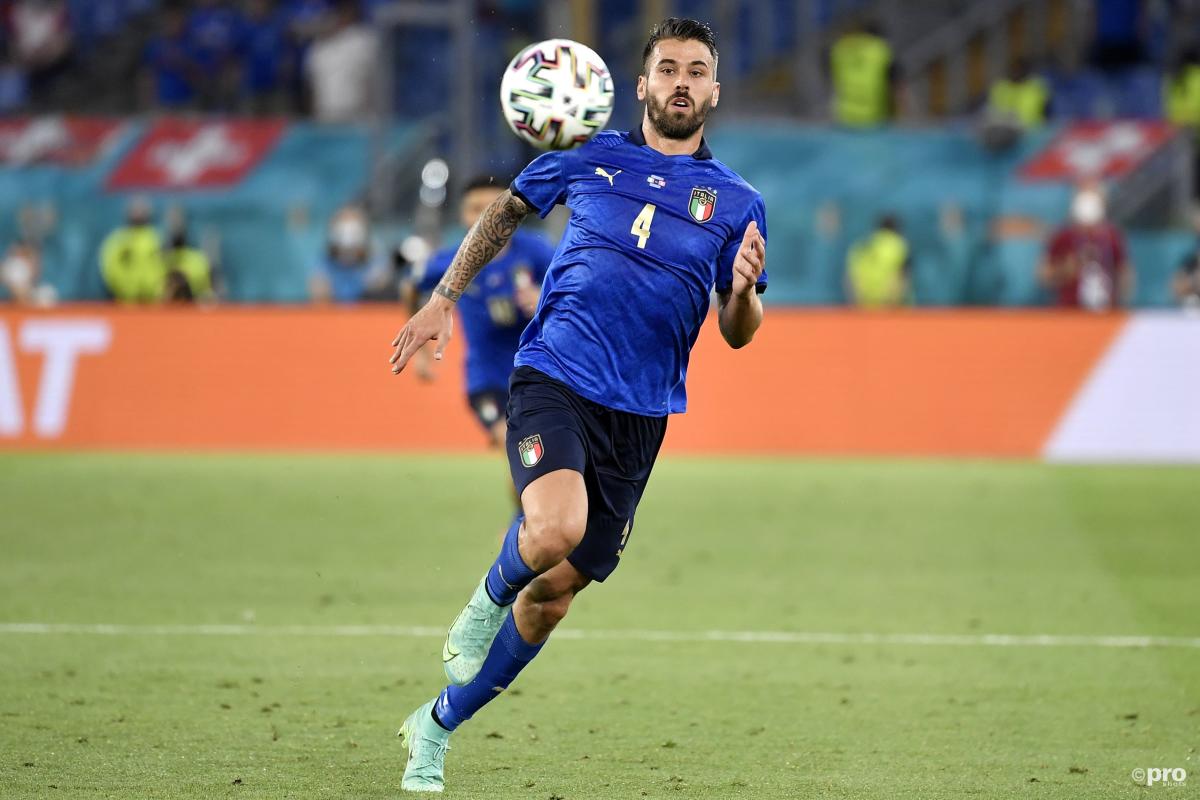 Sunday saw a huge shock in the 100m Olympic final at Tokyo 2020, but who are the fastest sprinters in football?
Marcell Jacobs stunned the world of Athletics by claiming gold in Japan, beating the United States' Fred Kerley and Canada's Andre De Grasse with a time of 9.80 seconds.
In the process he became the first Italian man in history to not only win a medal in the 100m, but to win the gold medal.
LAMONT MARCELL JACOBS IS THE MEN'S 100M CHAMPION WITH A TIME OF 9.80S!#StrongerTogether | @WorldAthletics | #ITA pic.twitter.com/P8NzVLohms

— Olympics (@Olympics) August 1, 2021
So who would be the fastest 100m runner in football?
Well, UEFA released the figures on who the fastest sprinters were at this summer's Euro 2020 finals.
Who is the fastest sprinter in football?
And in football, too, Italy had the quickest sprinter in the whole field as no one outpaced Leonardo Spinazzola.
Tied with Loic Nego of Hungary, no one clocked a faster top speed than Spinazzola's 33.8km/h.
In third place was another player who limped off injured during the finals in France's Kingsley Coman. The Bayern Munich winger reached a top speed of 33.7km/h.
In fourth position was Cody Gakpo of the Netherlands, who hit 33.6km/h during the game against North Macedonia in the groups.
And in joint-fifth are two British Manchester United players in the form of Daniel James and Marcus Rashford.
The Wales and England wingers, respectively, reached a top speed of 33.5km/h.
As for the biggest stage itself, the Euro 2020 final, it was Federico Chiesa of Italy who was the fastest player on the pitch.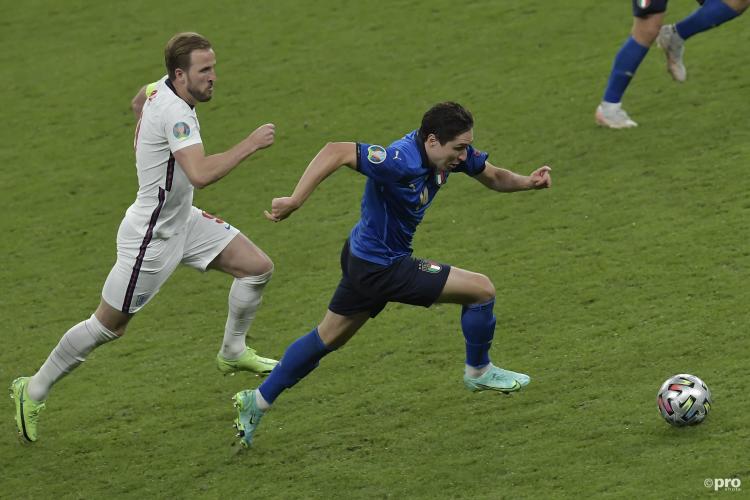 Chiesa hit a top speed of 31.7km/h as Italy beat England in the showpiece at Wembley. In second place in the final was England's Kyle Walker at 31.3km/h.
So it seems in both Athletics and in football that Italy are the new sprint kings!