Andrea Pirlo not concerned about Juventus job following Champions League exit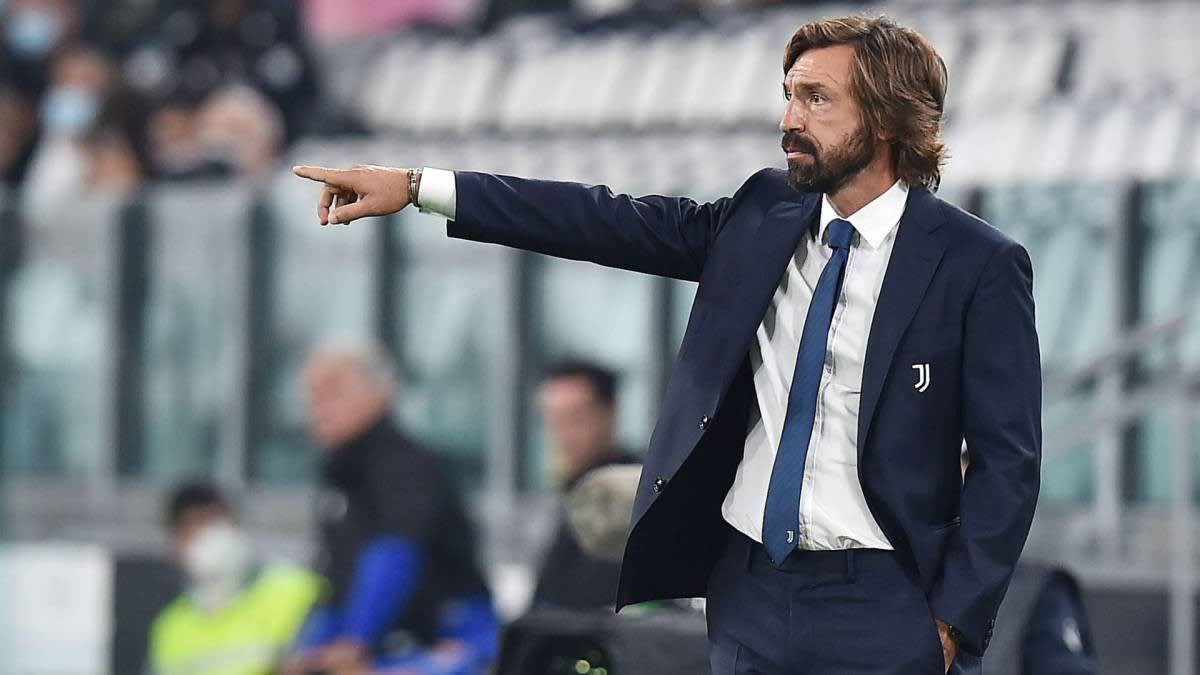 Juventus head coach Andrea Pirlo insists he does not fear being sacked by the club following elimination from the Champions League at the last 16 stage at the hands of Porto.
The Bianconeri went into the second leg in Turin 2-1 down from the first leg, and things went from bad to worse when they conceded a penalty early on which was converted by Sergio Oliveira.
The hosts would fight back through two goals from Federico Chiesa to take things to extra-time.
With Porto down to 10 men for a large portion of the game, Juve still couldn't break the Portuguese side down, and would concede a dramatic free-kick from Oliveira that would ultimately prove to be the match winning goal.
Adrien Rabiot clawed one back moments later, but the away goals rule meant it was too little, too late.
Maurizio Sarri was sacked as Juventus boss after being knocked out of the competition at the same stage last season, but this doesn't concern PIrlo.
"I don't know why [Maurizio] Sarri was removed," Pirlo told Sky Italia following the extra time loss.
"I am the coach of Juventus, I was brought in for a more ample approach, a project that was always meant to develop over several years, so I am not concerned [about being sacked].
"I am not happy to be working with a full week, as I'd have preferred to stay in the Champions League.
"Now that we're in this situation, we can work on various aspects in training, which we haven't had time to do so far this season, and try to improve on those."
Ronaldo to blame?
The free-kick which proved to be the decisive goal in the time came as Oliveira hit a low strike under the wall which caught Wojciech Szczesny off-guard.
In that wall was Cristiano Ronaldo, who turned his back and appeared to shirk away from the incoming strike.
Fabio Capello: "Turning around like Ronaldo did on the free-kick is unforgivable, it's very serious. Whoever is in the wall cannot be afraid to get hit by the ball. He turned his back on the free-kick, it's unforgivable." pic.twitter.com/QMes20prRs

— Football Tweet (@Football__Tweet) March 10, 2021
Pirlo admits all the players in the wall didn't do their job.
"We choose the players to go in the wall. It had never happened before that they'd turn around, maybe they felt it was so far out that they didn't sense the danger," he explained.
"It was a mistake, it usually doesn't happen, the players didn't feel it was a dangerous situation and conceded a goal."
The exit from the Champions League at an early stage has heaped further pressure on Pirlo's shoulders in his first year as a senior head coach.
Juventus have dominated Serie A over the last decade, winning nine titles in a row, but look set to stop short of gaining their 10th as they are off the pace in the championship race in third, 10 points behind leaders Inter.