Inter could be forced to sell Hakimi, with Premier League sides interested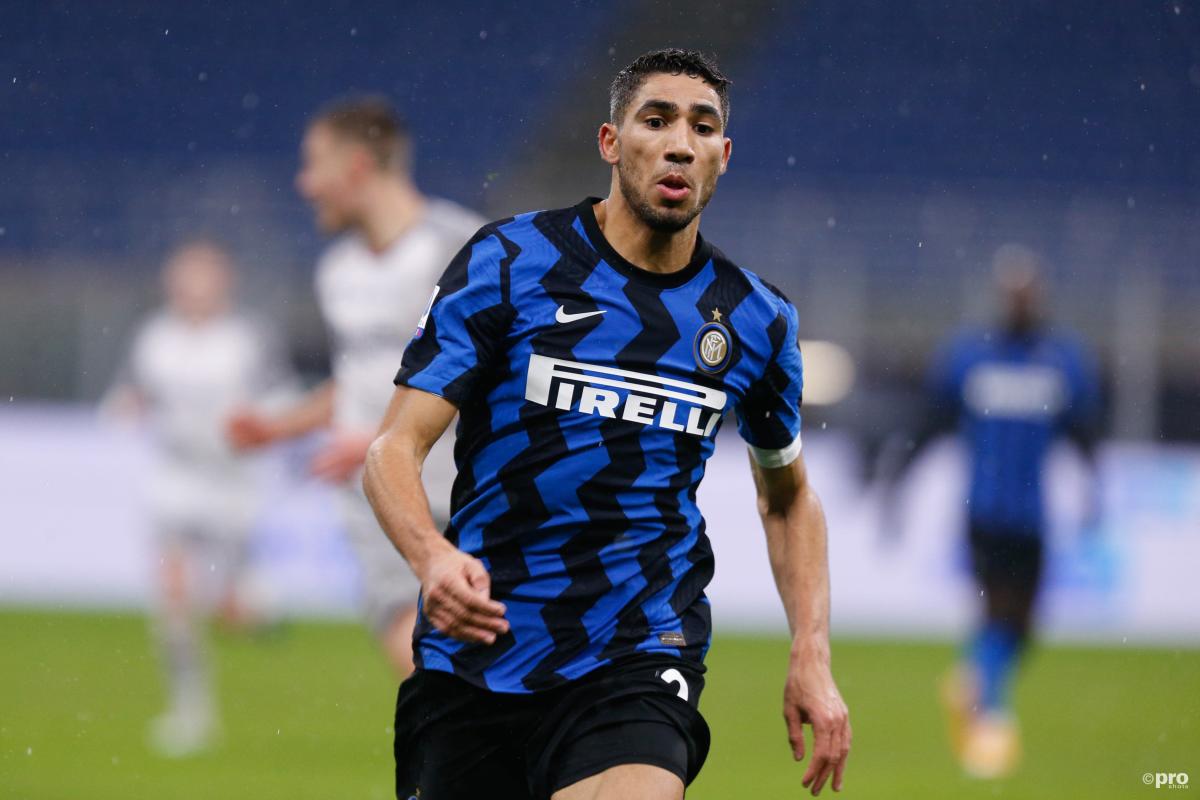 Inter are looking into the possibility of selling wing-back Achraf Hakimi this summer, with the club currently in a poor financial position in the middle of the coronavirus pandemic.
The Athletic recently reported that the Serie A side have failed to pay the first instalment of £9m [€10m] due to Real Madrid for their original purchase of Hakimi, with the total price for the transfer set to reach around €40m.
Though Hakimi has impressed in his debut season at San Siro, scoring six goals and assisting a further four in all competitions, Inter feel that they would be able to recoup their original outlay if not more this summer due to interest in the Moroccan from the Premier League.
Hakimi came through the youth set-up at Real Madrid, and after failing to break into the first team at a young age, he was sent on a two-year loan to Borussia Dortmund where he excelled, becoming one of the most exciting attacking wing-backs in Europe.
Inter's reported acceptance that he may have to be sold has put Premier League clubs on high alert, but where could he go?
It is no secret that Man Utd manager Ole Gunnar Solskjaer wants another right-back to provide competition for Aaron Wan-Bissaka, with the Red Devils linked with a move for Atletico Madrid's Kieran Trippier this January.
It is believed the Norwegian is eager to bring in someone with more attacking quality than Wan-Bissaka, and that is something that Hakimi possesses, even if his defensive talents still require improvement.
If you were to combine the talents of Wan-Bissaka and Hakimi you would arguably have the complete full-back, adept at both attacking and defending.
Solskjaer might want a combination of them both to take on the responsibility of the right-back role next season.
One of the clubs previously interested in Hakimi before his move to Inter were Chelsea, though this one seems unlikely as the Blues currently have club captain Cesar Azpilicueta and emerging talents Reece James available at the right-back position.
However, new head coach Thomas Tuchel has opted to play three at the back in his first two games in charge, and if that signals a change to a 3-4-3 then the position on the right of the midfield four would be perfect for Hakimi as it is where he is currently deployed at Inter by Antonio Conte.
This one may simply depend on how highly Tuchel rates James, and whether he decides to persist with the 3-4-3 formation going forward into next season.
There is continued speculation that Hector Bellerin might leave Arsenal this summer, and although suitors aren't lining up, with basically every team negatively impacted financially by the pandemic, there is a feeling that his time at the Emirates has run its course.
Therefore, the Gunners will be on the lookout for a new first-choice right-back should the Spaniard ultimately leave.
With Arteta usually playing two men sitting in midfield and wingers in a 4-2-3-1 formation that are usually inverted, he relies heavily on his full-backs to provide width and that is something that Hakimi would certainly provide.
The prospect of having Hakimi flying down one wing and Kieran Tierney flying down the other might be too much for Arteta to ignore should the opportunity to sign Hakimi present itself.
Jose Mourinho does of course have two right-sided full-backs in Serge Aurier and Matt Doherty, with the latter even used to playing as a wing-back like Hakimi does.
However, Hakimi is an undoubted level up on the current Spurs pair and wold present them with the same attacking verve down the right that they currently enjoy with Sergio Reguilon.
Would Mourinho accept to full-backs whose talents lie further up the pitch, though? Unlikely.