'It's not very nice' – Villas-Boas hits out at Maldini for Thauvin flirtation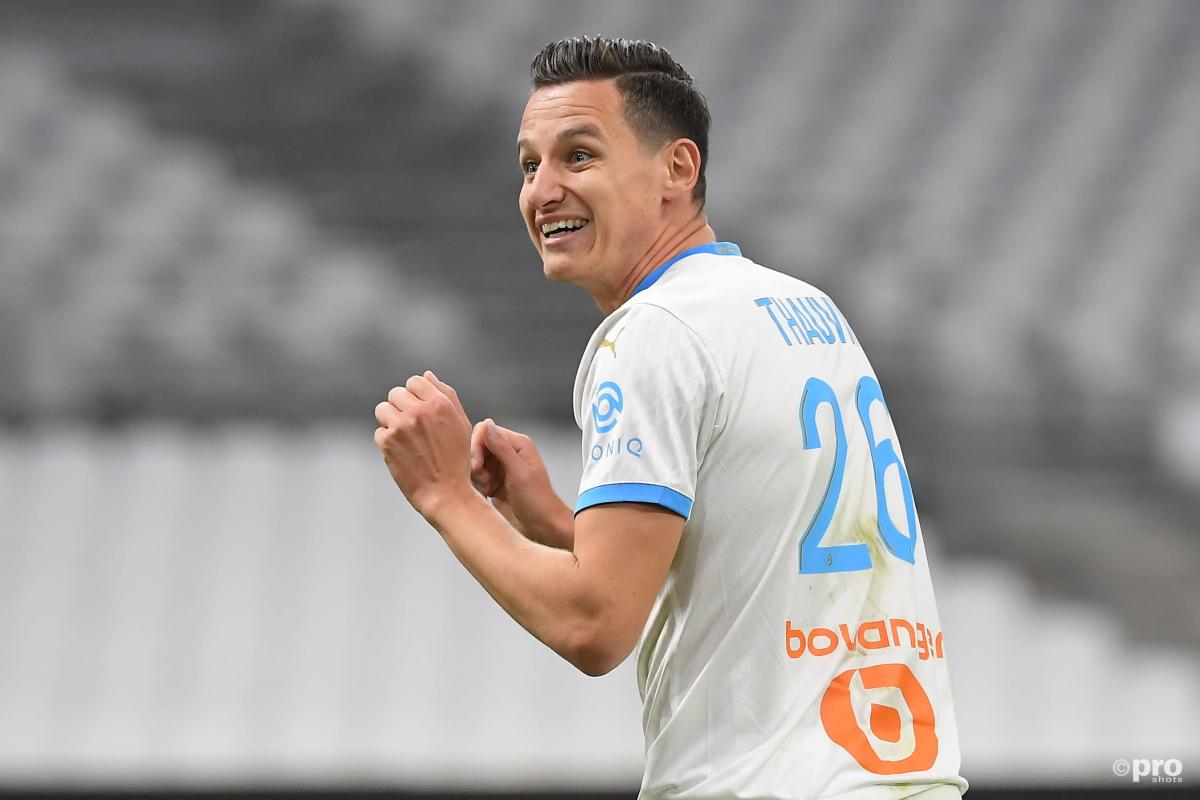 Marseille boss Andre Villas-Boas has hit out at AC Milan technical director Paolo Maldini for publicly courting attacker Florian Thauvin.
The France international is out of contract at the end of the season. No new deal has been agreed with OM, nor does one look to be on the horizon.
However, head coach Villas-Boas is not happy with the manner in which the Rossoneri have made their interest in the player known.
"It's not very nice on his part, but it's normal, he's Maldini, he can say what he wants," Villas-Boas told the press of the legendary former defender.
Florian Thauvin snapshot:
| STATISTIC | FLORIAN THAUVIN |
| --- | --- |
| AGE | 27 |
| CLUB | Marseille |
| INTERNATIONAL TEAM | France |
| POSITION | Right wing |
| STYLE | Classic winger |
| CONTRACT EXPIRES | 2021 |
| MARSEILLE APPS | 251 |
| MARSEILLE GOALS | 82 |
"The market has lots of different faces. We're going to see what happens in the last week of January, which is common in many clubs. There will be a lot of loans.
"But the words of Maldini are a bit phoney but hey, if you're Maldini, you can say things.
"Imagine we play Milan in the Europa League, what do we do?"
'High-level player'
Speaking last week, Maldini told Telefoot: "He's coming to the end of his contract, so it's an interesting operation from an economic point of view. He's a high level player. He doesn't have the same profile as our signings over the last couple of years because of his age.
"But we know the right formula for our team is to have a mix of young players and experienced players.
"He's obviously someone that we're following."
READ MORE:
Thauvin, who spent much of last season missing because of an ankle injury sustained in a pre-season friendly against Rangers, has flirted back with the Serie A club.
"It's great when aa football legend speaks of you in those terms," he told Telefoot on Sunday. "It touched me a lot. It gives me great pleasure and I thank him for that."
Despite not hitting top form in Ligue 1 yet, Thauvin has four goals and five assists for OM.
In Europe, however, it has been a different story as the Stade Velodrome club have persistently foundered. Last week, they made unwanted history when they became the first team to lose 13-straight games in the competition.
It is a run they will attempt to stop against Olympiacos on Tuesday.