PSG's 10 most expensive transfers of all time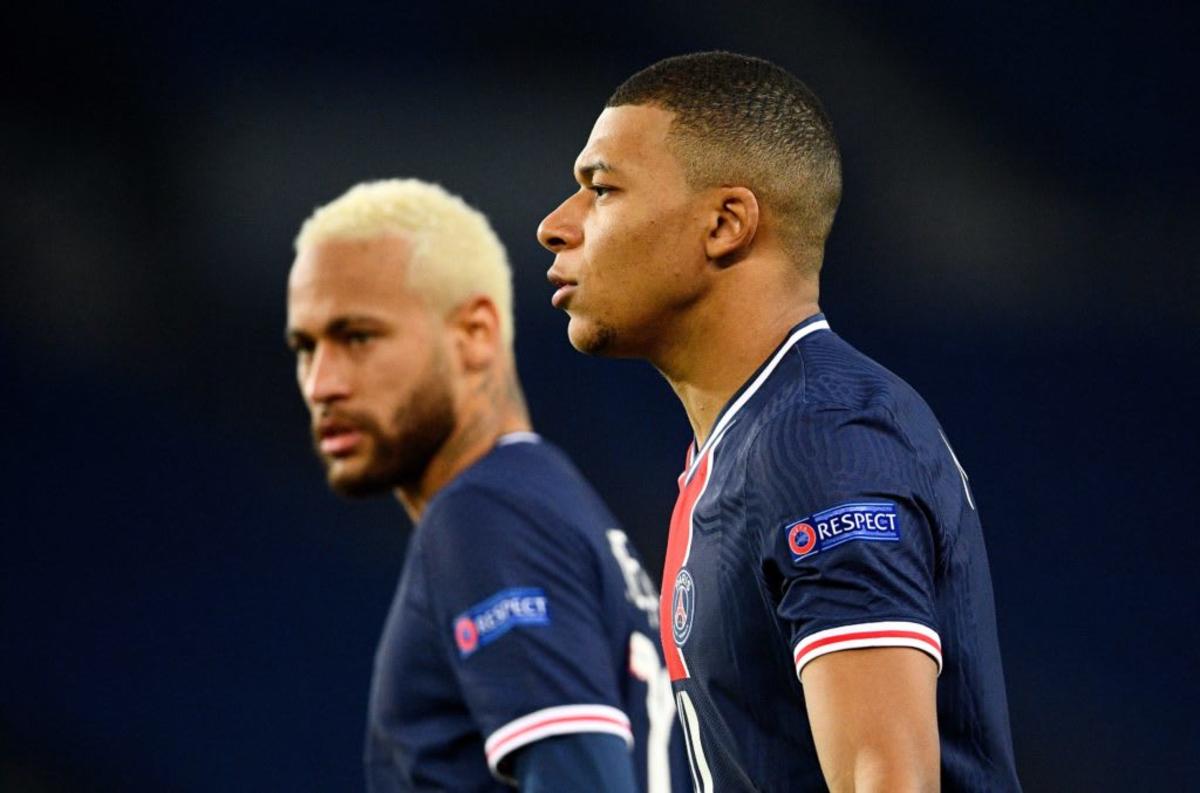 Paris Saint-Germain have established themselves as major players on the European scene over the last decade in part thanks to their enormous transfer spending.
Although other clubs have spent more than the Parisians over the last decade, they have made themselves known thanks to some particularly lavish deals.
These have not yet led them to the Champions League title, but that remains the goal for the Parc des Princes side, who have become French football's leading lights over the last decade.
Here are their 10 biggest signings.
10. Lucas Moura – €40m (from Sao Paulo, 2014)
Lucas was something of a wonderkid when he arrived in Paris in January 2014, with PSG having been forced to beat off strong competition from Manchester United for the Brazilian.
Arrived as a raw attacking option and developed slowly but impressively as his career in France progressed.
By the time he departed in 2018 to Tottenham, he was beginning to show some genuine quality in front of goal, offering a decisive wide attacking option. His move to the Premier League seems to have seen him take a step backwards, however.
9. Javier Pastore – €42m (from Palermo, 2011)
When PSG beat stiff competition from many of Europe's biggest clubs to sign Javier Pastore, it was a clear sign of things to come. He was, after all, the first major signing of the QSI era.
Although 'El Flaco' would never live up to his potential in the world game, he spent seven years at PSG, where he became a firm favourite of the supporters.
Pastore might have lacked the physical capabilities to truly establish himself as an elite player, but his grace in possession and his eye for a pass were both very much appreciated by the Parisian crowd.
Now back in Italy with Roma.
8. Thiago Silva – €42m (from Milan, 2012)
The summer of 2012 saw PSG make two pivotal signings from Milan. Zlatan Ibrahimovic was one while Thiago Silva was the other.
Aged 27, the Brazilian was at the peak of his powers and was arguably the greatest centre-back in the world for periods at Parc des Princes. Perhaps his only failing was his inability to produce his best in the biggest games.
Thiago Silva became a PSG legend, featuring on over 300 occasions for the club, with his final game their Champions League final loss against Bayern Munich in 2020.
Now with Chelsea, he is belatedly being given the recognition his quality deserves.
7. David Luiz – €50m (from Chelsea, 2014)
PSG's only major signing of the 2014 summer transfer window was a big one as they signed David Luiz from Chelsea while Brazil were still very much in the throes of their home World Cup.
Although a player with a joke reputation, David Luiz actually did a great deal of good with PSG, where he teamed up with international colleagues Marquinhos and Thiago Silva in defence.
Still, he failed to justify his price tag, which was a world record for a defender at the time and moved back to Chelsea just two years later for a significant price cut.
6. Mauro Icardi – €50m (from Inter, 2020)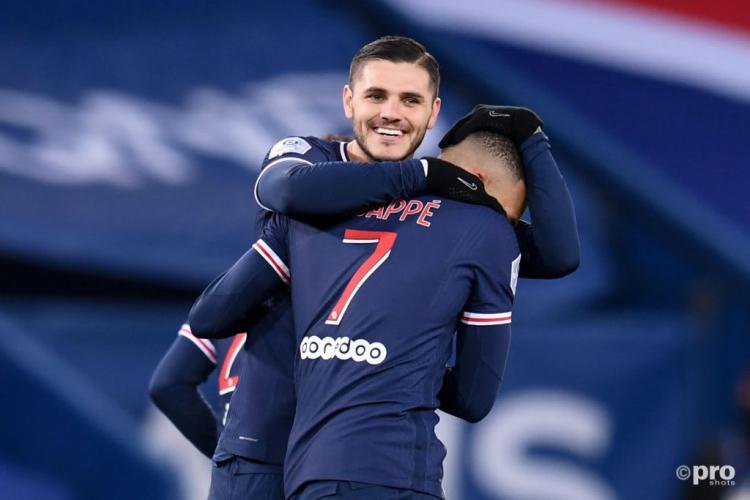 Having spent the 2019/20 season on loan, PSG were sufficiently convinced by Icardi to make him a big-money addition in the mid-pandemic transfer window.
Although they were able to negotiate a hefty discount on the envisaged fee of around €60m, PSG have not had value for money from the forward.
Sure, he gets goals, but when he is not scoring he offers the team nothing else. With that in mind, seven strikes in 20 Ligue 1 matches was not enough and already PSG are looking at options to offloading him.
5. Achraf Hakimi – €60m (from Inter, 2021)
Despite the financial impact of the pandemic hitting most of their rivals in the pocket, PSG powered on with marquee signings in the summer transfer window and signed right wing-back Achraf Hakimi from Inter for €60m. The fee could rise to a total of €71m after bonuses.
Off the back of an impressive season on loan at Borussia Dortmund, the Morrocan defender then made the move to Serie A and played a pivotal role in the Italian giants claiming their first league title in over 10 years.
As such, Hakimi arrived in Paris as one of the most celebrated defenders in European football and now one of the most expensive too.
4. Angel Di Maria – €63m (from Man Utd, 2015)
An expensive flop at Manchester United, PSG swooped to take advantage of Di Maria's unhappiness in the Premier League but snapping him up little more than 12 months after he had played a vital role in helping Real Madrid win the Champions League.
Where Man Utd failed to get production from Di Maria, PSG succeeded, with the Argentine becoming one of their most consistently effective players over the course of his stay at the club.
Now 33, Di Maria recently signed a one-year contract extension and will seek to add to the 264 matches he has played, yielding 88 goals and 110 assists.
3. Edinson Cavani – €65m (from Napoli, 2013)
When PSG signed Edinson Cavani, he was regarded as one of the deadliest strikers in Europe and arrived as a response to Monaco's capture of Radamel Falcao from Atletico Madrid.
Cavani's goal scoring potential was rarely fully exploited in Paris. Often, he was shunted to the role of right winger as Ibrahimovic instead took centre stage. While Cavani admitted this was not ideal, his attitude was exemplary throughout and his scoring was good in the circumstances.
Scored 49 times in 50 games in the season after Ibra departed but was then quickly overshadowed by Neymar and Mbappe.
2. Kylian Mbappe – €180m (from Monaco, 2018)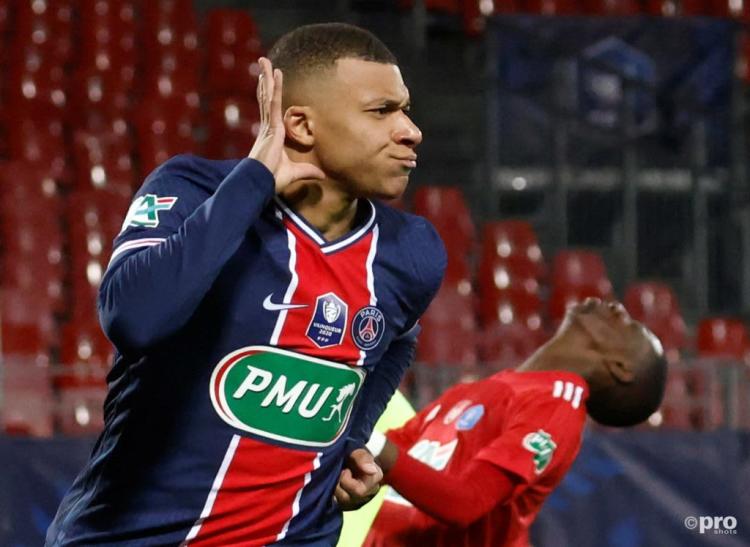 Mbappe initially arrived at PSG in 2017 on loan from Monaco, although the deal was structured in such a way that it was effectively a transfer. Indeed, PSG needed only to avoid relegation for it to be made permanent and Mbappe to become the most expensive teenager ever.
At PSG, who signed him for an initial €145m plus bonuses, Mbappe has grown from prodigious youngster to worldwide superstar, although his stay at PSG is uncertain due to a contract that expires in 2022.
His four years in Paris have only continued to suggest he will take up the mantle from Cristiano Ronaldo and Lionel Messi as the game's next global star.
1. Neymar – €222m (from Barcelona, 2017)
The transfer that shook the world. No-one though a deal of such a magnitude was possible when Neymar moved to PSG for €222m as the Ligue 1 side matched the minimum fee release clause on the Brazilian's Barcelona contract.
PSG even flexed their financial muscles by agreeing to pay the full amount immediately.
Neymar's raw numbers with PSG are formidable – 87 goals and 52 assists in just 116 appearances – though an unhappy knack of being injured at key times of the season have prevented the Brazilian from completing his ambition of winning the Champions League with the Parc des Princes side.