Eduardo Camavinga: Rennes star should think twice before Man Utd or Real Madrid move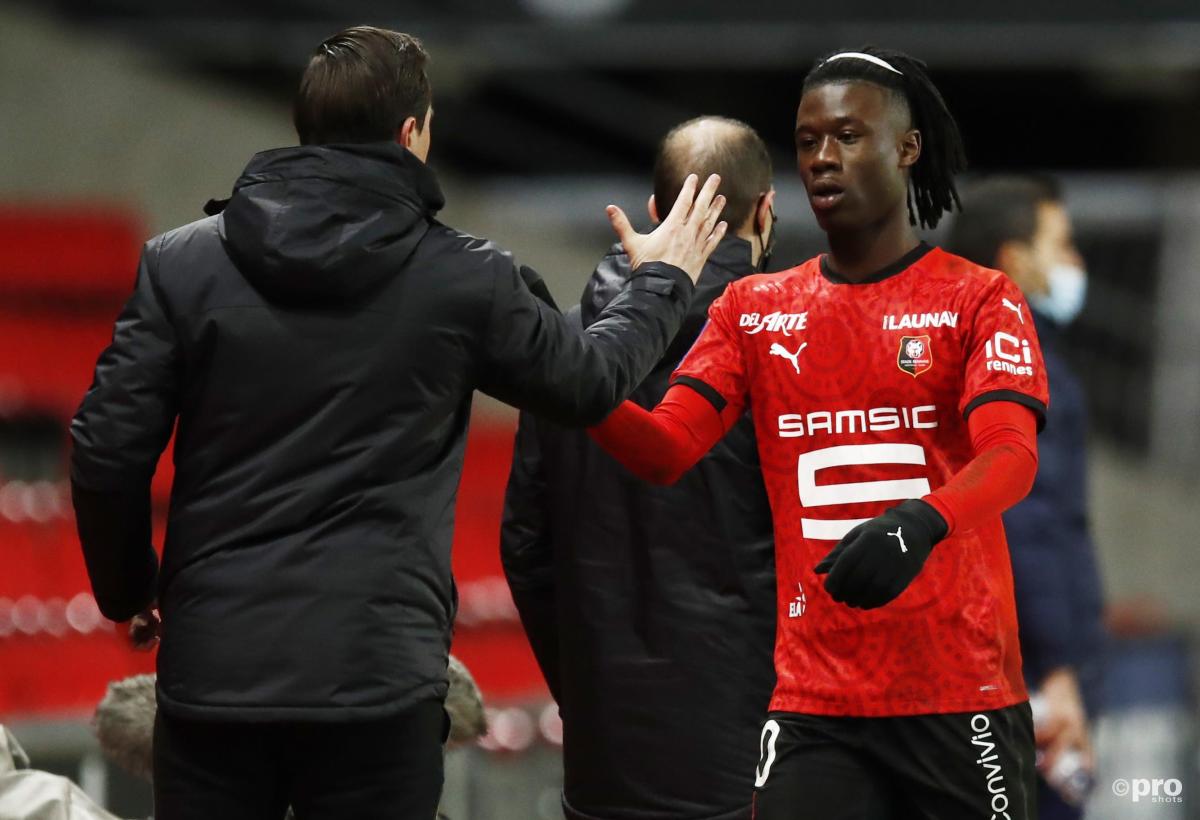 Eduardo Camavinga is touted as one of the hottest young prospects in the game, but that does not mean it is the right time for him to leave Rennes and join a European super power such as Manchester United, Chelsea or Real Madrid. Arsenal have also been mentioned as a possible destination.
The midfielder, who became France's youngest international player since the First World War when he played against Croatia in September then scorer in that same timeframe when he netted against Ukraine a month later, is rightly highly regarded but is in the midst of a difficult season.
READ MORE:
And so for Camavinga this provides something of a quandary. With one year left on his deal at Rennes, it is either time for him to commit to the Ligue 1 club for several more seasons – albeit with a strong chance of leaving after the first – or take flight this summer.
The Athletic believe he is pushing for a move immediately, having elected not to sign a new deal with Rennes.
Indeed, this represents quite a U-turn given the words of the 18-year-old Camavinga in January.
"Could I sign an extension? Yes. Do I want to? Yes. What's holding it up? I don't know," he said.
Why might Camavinga have changed his mind?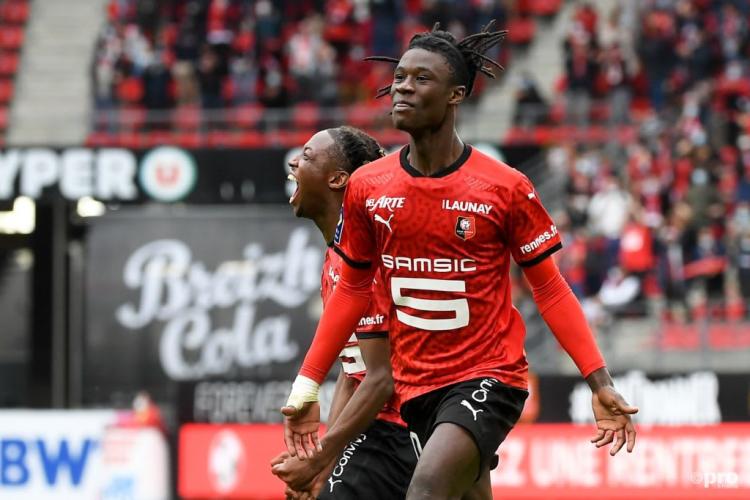 Of course, since then he has moved to the Stellar Agency, which is headed by Jonathan Barnett and counts Gareth Bale among its clients. Previously, he was advised by his Moussa Sissoko, whose handling of the youngster was widely acclaimed. It may be that this has pushed him down a different path.
Indeed, Barnett gave an interview to The Athletic a matter of weeks ago suggesting a move was possible.
Equally, though, Rennes have changed coach since that point. Julien Stephan was close to Camavinga and an inspiration to him as he was coming through the academy of the club.
"I owe you a lot. You always put me in the right conditions and thank you for your precious advice," he said on Instagram after the coach resigned.
Equally, though, there is one aspect of the report that deserves scrutiny. It suggests that one of the fears that Camavinga has over a new deal is that "Rennes would likely push to include a high buyout clause in the revised contract".
However, such release clauses are, in theory at least, illegal in France. Instead, any agreement is made off the record and is not enforceable.
Is it the right time for a move?
If Camavinga is to leave, the timing is surprising. He is presently going through his most difficult period of what has been an admittedly short career to date.
Only four weeks ago, Le Parisien ran a piece entitled 'Camavinga: the crisis of confidence of the Rennes midfielder'.
As former midfielder Bruno Cheyrou noted: "We must remember his age. Camavinga's performances at the beginning stunned observers. No-one believed a 17-year-old could do such incredible things. Now, we feel a little disappointment when he is playing less well."
This has been reflected in several matrixes charting player progression, with Camavinga FootballCritic Ranking remaining largely steady this season and his score from SCI Sports suggesting only minimal development over the last six months.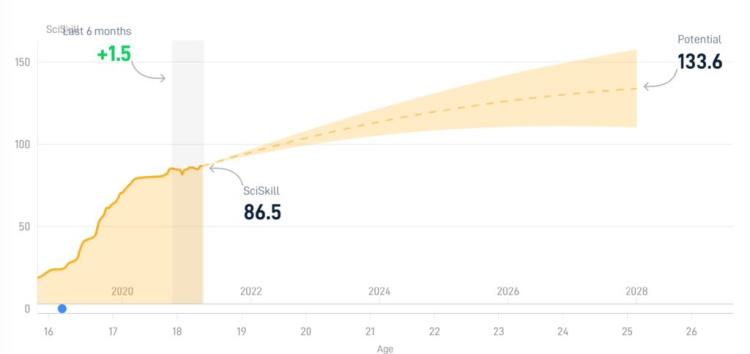 Barnett has pointed out that his "character is extremely strong" and that "playing in front of 100,000 is not going to scare him", but on current form, he is only a bench player at a super club.
With Real Madrid and Man Utd circling, Camavinga must decide if it is a gamble worth taking at this crucial juncture of his career. Until recently, all the signs seemed to suggest he thought not, but these are now shifting in favour of a Rennes departure and a first major move.