'This is the Moise Kean of Juventus' – Everton ace back to himself at PSG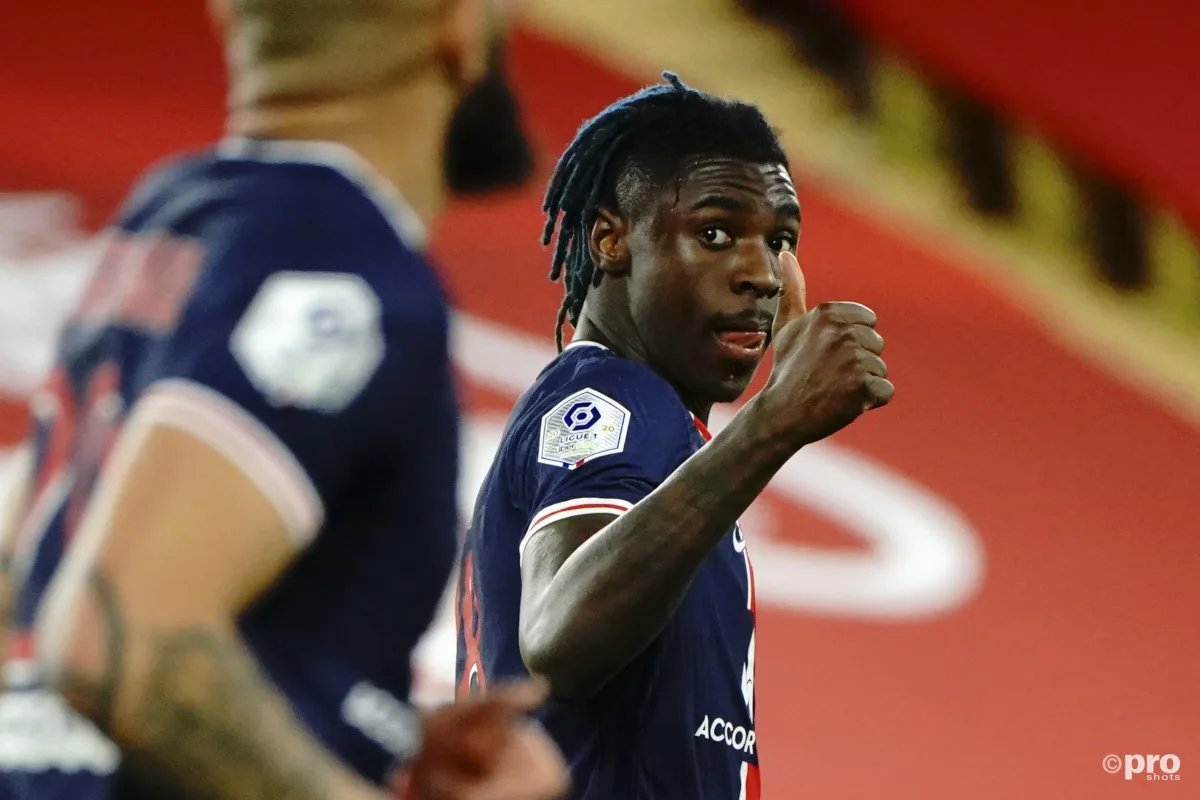 Moise Kean was unrecognisable at Everton, according to former Juventus club-mate Abdoulaye Bamba, who says that the Italy striker is back to his old self at Paris Saint-Germain.
Kean moved to PSG at the end of the summer transfer window, having been unable to win significant game time at Goodison Park.
Since arriving in France, he has proven to be a potent force, scoring nine in his 14 Ligue 1 outings for the champions.
With talk already surfacing over a potential permanent deal, Bamba, who spent nine years in Juve's youth system, has hinted that would be good for the 20-year-old forward.
"The Moise Kean that I knew, that's him in Paris," Bamba told Le Parisien. "At PSG, he is taking pleasure in the game again. I speak to his brother, who I know helps him daily, and I know that he's happy in France."
Bamba offered an explanation as to why things didn't work out for him in Everton.
"There was already a group of player in place, with young players installed in the team like Richarlison and others," Bamba said.
"He didn't have his chance, but he kept a cool head.
"The most important thing for him is that he has found a club that has allowed him to continue his progression."
'Kean walked on water'
Meanwhile, Bamba discussed just how highly rated Kean was at Juventus, when he played in midfield for the youth teams.
"With the Primavera team, Kean was a phenomenon. He walked on walker," he said. "He was powerful and really made a big difference.
"I was with a training session when he joined the professional team and it was the same thing.
"Moise showed the same audacity, he never had any fears."
Bamba was on the wrong side of a 1-0 defeat to Kean's PSG on Saturday. Layvin Kurzawa got the only goal.