Aguero makes return to football with Barcelona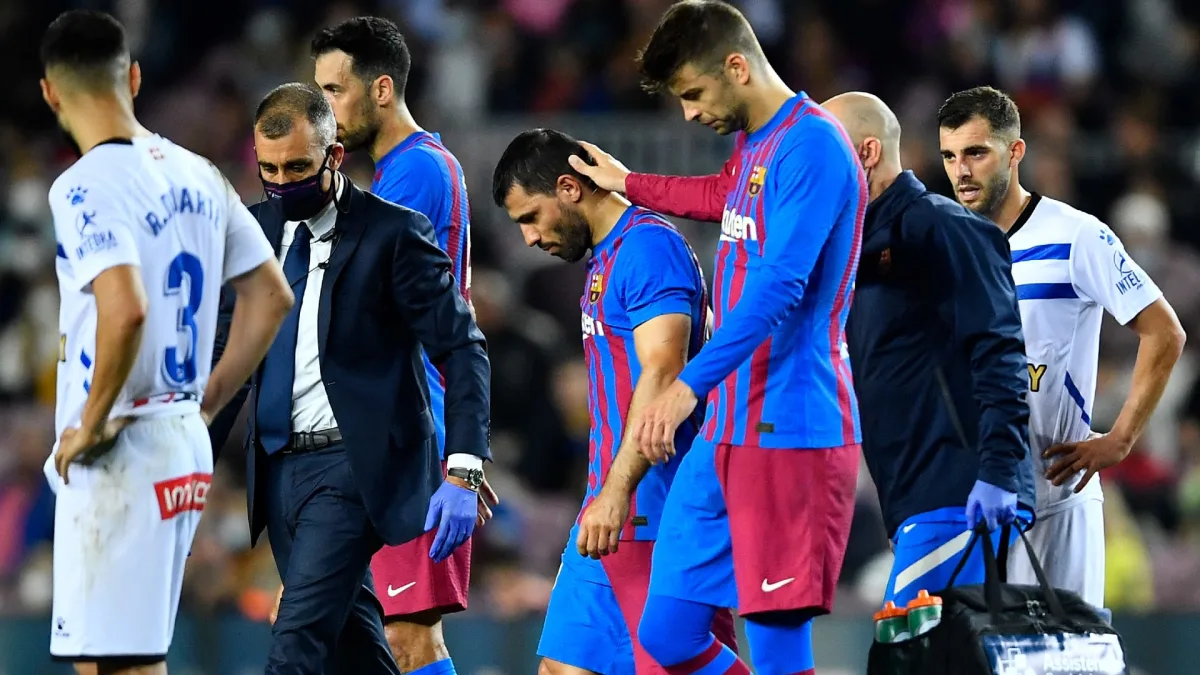 Sergio Aguero has made a one-off return to football with Ecuadorian side Barcelona SC.
Aguero retired from the sport over a year ago but was given medical clearance to return for a one-off appearance on Sunday.
The 34-year-old came on as a substitute for Barcelona SC in a 1-0 friendly win against Mushuc Runa.
Sport reports that Aguero will also make an appearance for Barcelona SC next year too.
Man City legend Aguero announced his retirement from professional football at the age of just 33 in December 2021 due to a heart condition that would have made it dangerous for him to continue to play sport at the highest level.
The issue first arose during Aguero's participation in a La Liga match for Barcelona against Alaves on 30 October 2021, with the Argentina international forced to be replaced during the game as he was suffering from chest pains.
Barcelona initially announced that Aguero would be forced to take three months out of the game while investigations were done into the issue.
But eventually Aguero was forced to retire with immediate effect and he held a press conference at Camp Nou to announce the news.
During the press conference alongside Barcelona president Joan Laporta, Aguero broke down into tears.
What did Aguero say during farewell press conference?
"I knew a week or 10 days before they advised me that I would probably have to retire, but I didn't assume it and I came prepared to that moment," Aguero said on Twitch.
"When they told me it was the end, that I had to say it, I went to Abu Dhabi to distract myself a little and the day of the announcement I was relaxed.
"I was going to say what happened to me and what I felt.
Nos tomamos un día más pero no queríamos dejar de despedirte como te lo merecés.

Este mimo nuestro es una muestra más de cariño de todos los argentinos.

¡Te vamos a extrañar, @aguerosergiokun! 💙 pic.twitter.com/O7KFZh26BW

— Selección Argentina 🇦🇷 (@Argentina) December 16, 2021
"It was with Laporta before leaving the press conference and when I saw the stairs with my seat there, I broke and I started to cry.
"Laporta embraced me. I had to leave and I didn't want to because it impacted me.
"I didn't want them to see me crying and I told Laporta that he had to speak.
"I started to think of being relaxed and I relaxed."
Aguero had only joined Barcelona that summer on a Bosman from Man City, but made just four appearances in La Liga and scored one goal before he had to retire.