Barcelona set to pay Pique more than €40m during 2023/24 season: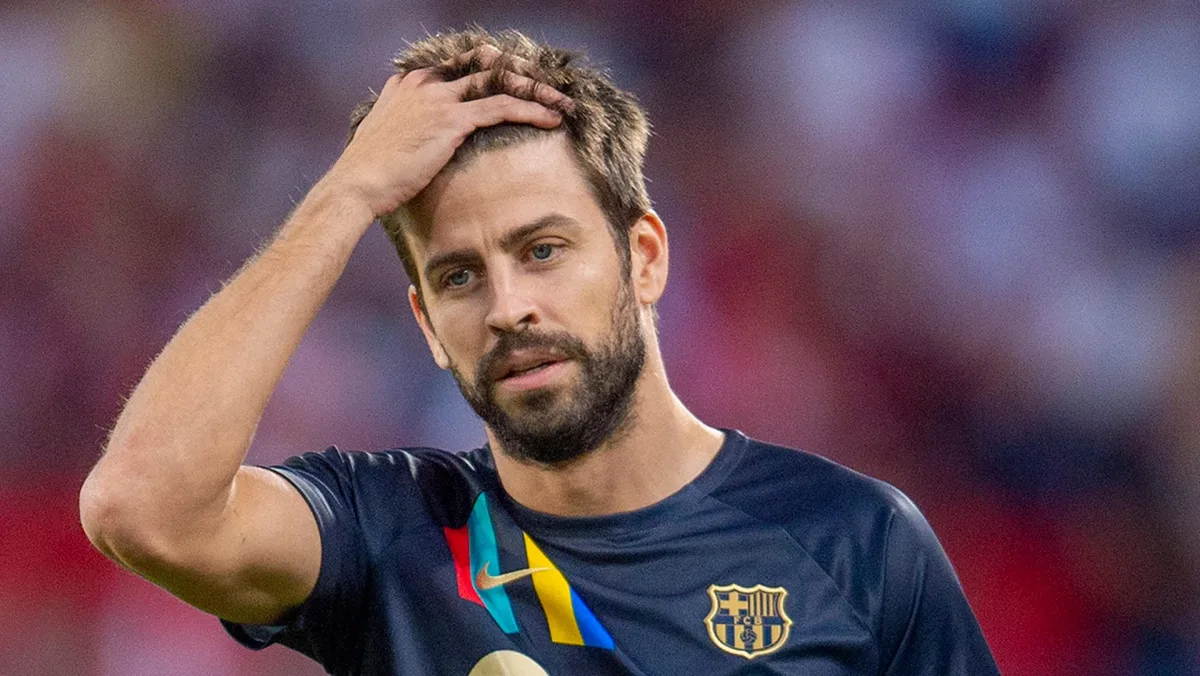 Barcelona made Gerard Pique the highest paid defender in the world in 2018 and are set to pay the 35-year-old more than €40 million in the 2023/24 season.
The leaked figures were reported by Spanish outlet El Mundo who claim that Pique demanded to be to be paid more than Sergio Ramos, whose €12.5m salary at Real Madrid was the most of any defender in the world at the time.
Pique was handed a contract by former president Josep Maria Bartomeu worth a guaranteed €142m from the 2017/18 season up until the 2021/22 campaign and could even have increased if certain objectives were met.
The Barca vice-captain had a gross fixed salary of €13.6m as well as another contract which entitled him to a portion of his image rights, thus allowing him to declare a lower income for tax benefits.
Additional 'loyalty bonuses', similar to those that saw Lionel Messi made the highest paid athlete of all-time, saw the total contract worth roughly €28.4m for each of the five seasons.
Why will Barca pay Pique €40m in 2024?
Perhaps unsurprisingly, the extortionate contracts coupled with the economic impact of the pandemic, saw Barca suffer a huge financial blow, leading to the club being unable to renew Messi's contract last summer.
Pique ended up re-negotiating his contract in 2020, along with Marc-Andre ter Stegen, Frenkie de Jong and Clement Lenglet, which would see the quartet extend their deals in exchange for deferring their salary to relieve some of the financial pressure on the club.
Pique's re-structured contract would see him earn €18m gross in the 2020/21 season, €27.7m in 2022, €29.5m in 2023 and finally €40.8m in the 2023/24 season.
🚨🚨✅| Confirmed: Gerard Pique's contract with FC Barcelona will end in 2023, if he plays less than 35% of games this season. This is expected to be his last season at the club.@gbsans [🎖️]

— Managing Barça (@ManagingBarca) September 22, 2022
The deal was agreed prior to Bartomeu's resignation in November 2020 however it is unclear if Pique has since further agreed to a paycut under current president Joan Laporta.
Barca's financial struggles were a dominating story during the summer and they had approached Pique, among others, to take a wage cut in order to fund their transfer business.
The club ended up activating a number of 'economic levers' and spent more than €200m on the likes of Robert Lewandowski, Jules Kounde and Raphinha.