PSG president on Messi deal: We have followed FFP from day one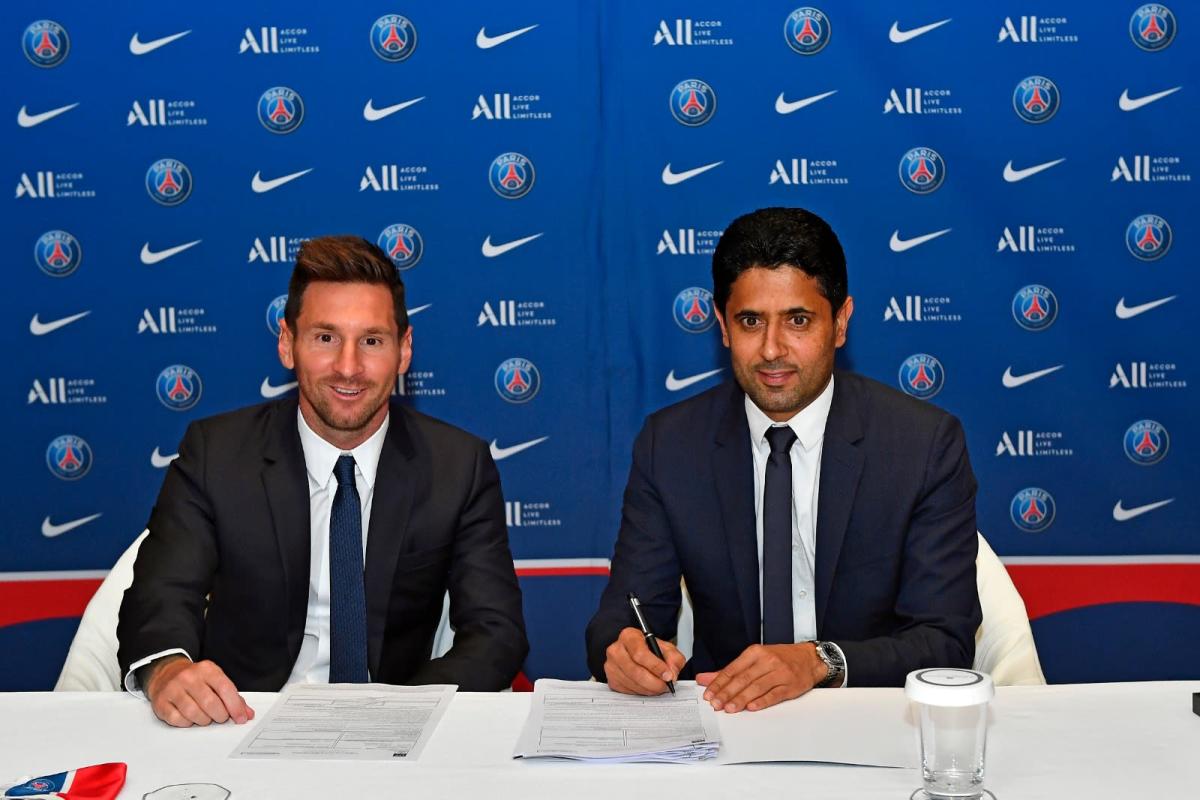 Paris Saint-Germain president Nasser Al-Khelaifi insists the club have always and will always follow Financial Fair Play regulations, despite the massive contract that has just been given to Lionel Messi.
After Barcelona announced that they would not be able to bring Messi back to Camp Nou as a new player following the expiration of his contract on 30 June, PSG sprung into action to offer the Argentine a lucrative deal to take him to Ligue 1.
Ever since Qatar Sports Investments bought PSG, they have been one of the most free spending clubs in the world and currently have the two most expensive players in history in their ranks in Neymar and Kylian Mbappe, who cost a combined €360 million.
FOOTBALLTRANSFERS MOST VALUABLE PLAYERS IN THE WORLD
Each seasons they break the bank to add to their squad, though they have arguably been under increased scrutiny this summer as the world is still in the middle of a pandemic.
While juggernauts like Real Madrid and Barcelona are not able to buy players, and having to the likes of Messi go, PSG and teams from the Premier League have continued to spend exorbitantly, whether it be on transfer fees or wages.
Messi will allegedly earn €40m after tax while at PSG, and that is in addition to to the other signings they have made this summer.
Questions over FFP have naturally been raised, but Al-Khelaifi seems unconcerned.
In a press conference on Tuesday with both Messi and Al-Khelaifi present, the PSG president respond a query about FFP, saying:
"I'll make it very clear. I was waiting for that question! We followed FFP regulations from day one.
✍️❤️💙 #PSGxMESSI pic.twitter.com/aSGpMhjp2O

— Paris Saint-Germain (@PSG_English) August 10, 2021
"We will always fulfil FFP. Before we do anything, we look at it without commercial people. When you see we're signing Leo, you know we've got the capacity to do so. Today, you can see what Leo is bringing to the club - it's huge.
"The media need to focus not just on the negative, but he's bringing a lot too - in terms of commercial, social media. Every single aspect of the club is being increased in just three days.
"You'll be shocked in the numbers that you have. I hope that Leo doesn't ask for a bigger salary! But we'll always fulfil FFP regulations."
Who else have PSG recruited this summer?
Achraf Hakimi (€70m from Inter + €10m p/a wages)
For all the hundreds of millions that have been spent on attacking talent over the years, PSG have never really put much stock in their full-back positions.
Alessandro Florenzi, on loan from Roma, took up the position last season and before that it was Thomas Meunier, a decent if uninspiring person for the role.
But, they have now targeted that position for improvement by going out and buying one of the very best full-back/wing-backs in the world.
Hakimi only spent a year at Inter after joining for €40m last summer, and helped the Italian giants claim their first Scudetto in a decade.
Inter are in an awful state financially and Antonio Conte actually left his role as head coach when he was informed that at least one star player would need to be sold.
That player has turned out to be Hakimi, and although he is much better as a wing-back than a full-back, it is still a major upgrade in that position.
Danilo (€16m from Porto + €4m p/a wages)
Danilo joined on loan from Porto last season and his transfer was made permanent in May of 2021 for a fee of €16m.
If it wasn't for this transfer having already been agreed as an obligation, it is unclear as to whether Mauricio Pochettino would have sanctioned it.
Georginio Wijnaldum (FREE from Liverpool) + €10m p/a wages
Over the past season when Wijnaldum's contract was ticking down at Liverpool, it seemed inevitable that he would leave to join Barcelona.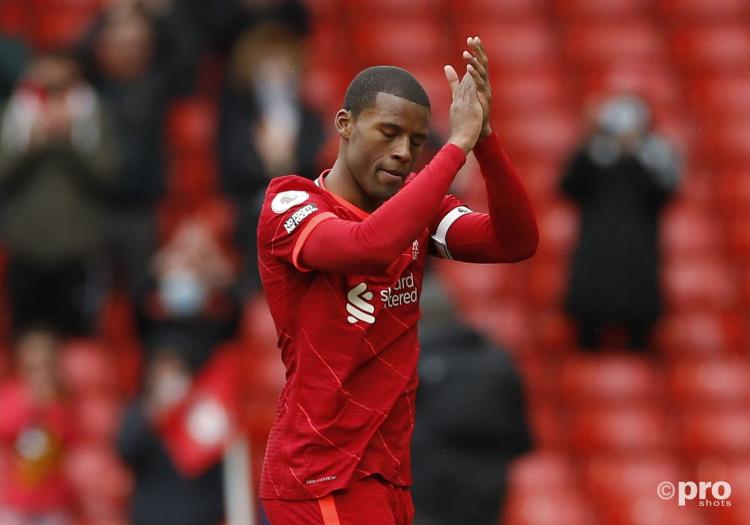 The Dutchman was keen for a new challenge after winning the Champions League and Premier League with the Reds, and it seemed like a reunion with former Netherlands boss Ronald Koeman was on the cards at Camp Nou.
However, at the eleventh hour, PSG blew Barcelona's offer out of the water, reportedly offering Wijnaldum €10m per year.
Sergio Ramos (FREE from Real Madrid + €12m p/a wages)
Ramos missed a lot of the 2020/21 season due to injury at Santiago Bernabeu, which put him in a difficult position when negotiating a new contract with Real Madrid.
As of 2021 Ramos had been with the club for 16 years, and he reportedly requested a two-year contract on the same exorbitant salary he had previously - something which Madrid refused to sanction, offering him a one-year deal instead.
Ramos eventually found himself without a club, but PSG swooped in not only offering him a two-year deal, but on the same €12m per year he was earning in his prime at Madrid.