Man Utd-Liverpool game called off as hundreds of home fans break into Old Trafford, storm pitch & stop players leaving hotel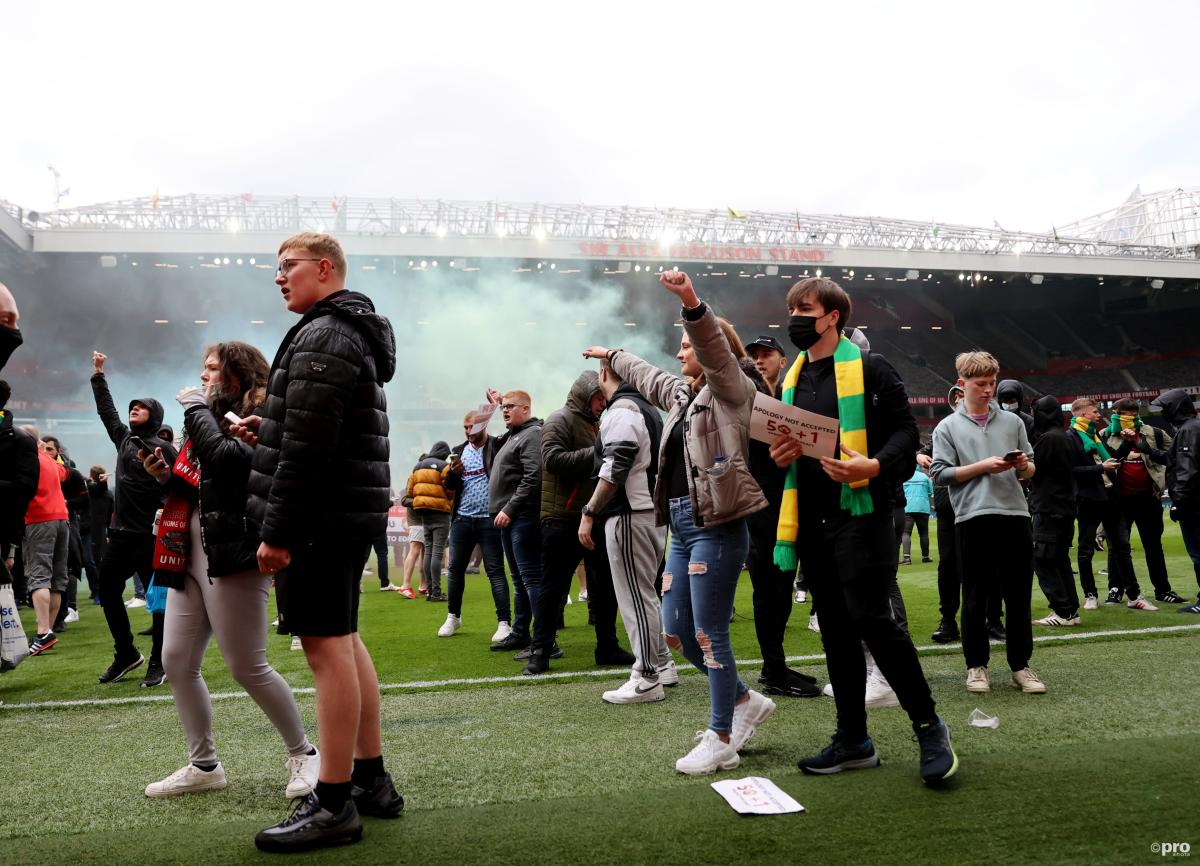 Chaos erupted as hundreds of Manchester United fans broke into Old Trafford and stormed onto the pitch in protest against the club's owners, causing Sunday's game against Liverpool to be postponed.
A protest calling for the Glazer family to relinquish control was organised outside the stadium ahead of Man Utd's match against Liverpool.
Thousands of supporters turned up for the protest and many then managed to break into Old Trafford and onto the pitch.
READ MORE: What is the European Super League and what part did Man Utd play?
Supporters held placards with '50+1′ printed on, referring to the fan ownership system in the German Bundesliga which prevents private investors from retaining more than 49% of shares in a football team.
Many other banners read: 'Apology not accepted'.
Fans chanted for the Glazers to leave, while barriers were smashed up outside Old Trafford.
Flares were also let off outside Man Utd's team hotel – the Lowry Hotel (see video below) – as Ole Gunnar Solksjaer's squad were blocked from exiting and making their way to the match.
All this caused the Premier League match against Liverpool scheduled for 1630 local time to be delayed by over an hour until it was finally called off.
The fans who broke into Old Trafford are reported to have left swiftly and did not break Premier League Coronavirus regulations as they didn't enter the changing rooms.
This incident is just the latest in a string of protests that have been arranged against the Glazers since the European Super League debacle a fortnight ago.
United co-chairman Joel Glazer was set to be a vice-chairman of the Super League.
However, amidst a massive fan backlash and anger throughout the whole football community, the Super League project crumbled within 48 hours of its founding.
Man Utd's much-maligned vice-chairman Ed Woodward then announced his resignation, with the 49-year-old officially leaving at the end of the year.
Glazer apologised for Man Utd's decision to join the breakaway league, but this admission was never going to placate the fans who have been against the family's ownership since they bought the club in 2005.
Ten days ago, Man United fans entered the club's training ground at Carrington carrying banners such as 'Glazers Out' and '51% MUFC'.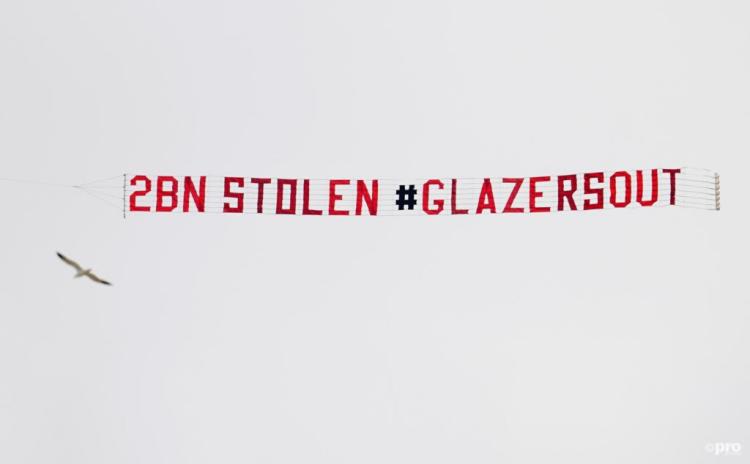 And two days later, thousands of Man United fans descended on Old Trafford with flares and banners calling for the Glazers to sell the club.
Then, a week ago, prior to the 0-0 draw at Leeds United, Man Utd fans arranged for a small aeroplane to fly over Elland Road with a banner which read "2bn stolen #GlazersOut".