What were Ole Gunnar Solskjaer's first impressions of Bruno Fernandes?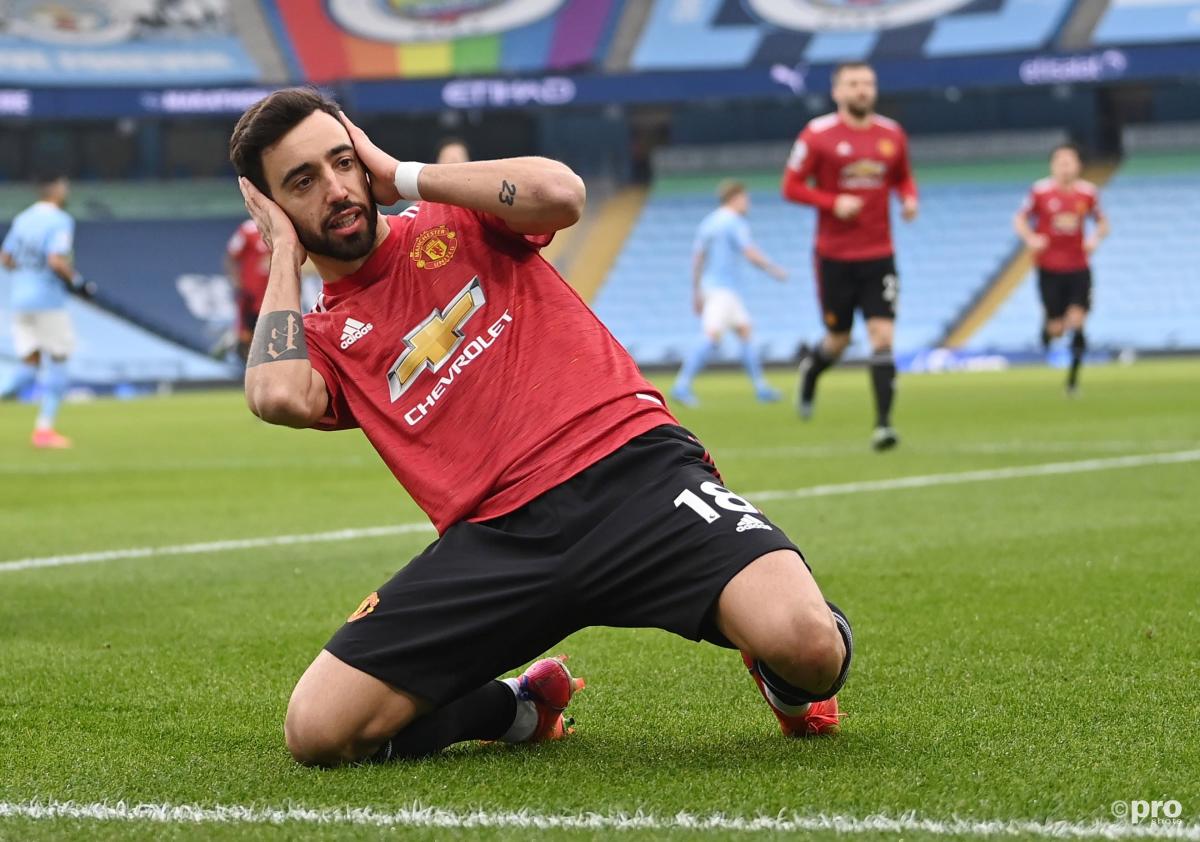 Ole Gunnar Solskjaer has revealed what struck him most when he first saw Bruno Fernandes in training at Manchester United – his relentless need to win.
After a long transfer saga, Man Utd eventually concluded a deal for Fernandes in January of 2020 with Sporting CP, with the fee potentially rising to as much as £67.6 million (€80m)
READ MORE: Man Utd boss Solskjaer's incredible reason for snubbing potential signing
The Portuguese star took to the Premier League like a duck to water, and in his first six months of football in England scored eight goals and recorded seven assists in 14 games.
Fernandes has continued his marvellous form into 2020/21 to become Man Utd's most important player, scoring 23 goals and assisting a further 13 in all competitions.
He has taken on a talismanic role at Old Trafford and can often be demanding of his team-mates, and Solskjaer says this pursuit of winning was evident even in his first training session.
"What you see close up is you see the personality," Solskjaer said in a Q&A with Sky Sports.
"I'd rather have Bruno's fire in the belly and desire – it's so important for him to win.
He makes every decision for the referee, he makes every decision for his team-mates, so what I saw there was a guy who never ever allowed anyone to rest.
"He wants the best all the time."
Who will Man Utd sign this summer?
In the summer ahead of the 2020/21 campaign Man Utd tried desperately to sign Jadon Sancho of Borussia Dortmund, only for a deal to fail to materialise after the Bundesliga giants refused to budge on their €100m valuation of the England winger.
It is believed the Red Devils will go back in for Sancho this summer, as Dortmund have now reportedly dropped their asking price.
A new centre-forward is also a priority, and like most elite clubs in Europe, Man Utd have been linked with a move for Erling Haaland, who could come in as a replacement for Edinson Cavani, with the Uruguayan looking likely to leave for Boca Juniors.
They are also targeting the acquisition of a new centre-back, and although previous target Dayot Upamecano is now off the market after signing for Bayern, they still have their eye on Jules Kounde of Sevilla and Pau Torres of Villarreal specifically.