Haaland heroics in Bayern loss show he befits a stage bigger than Dortmund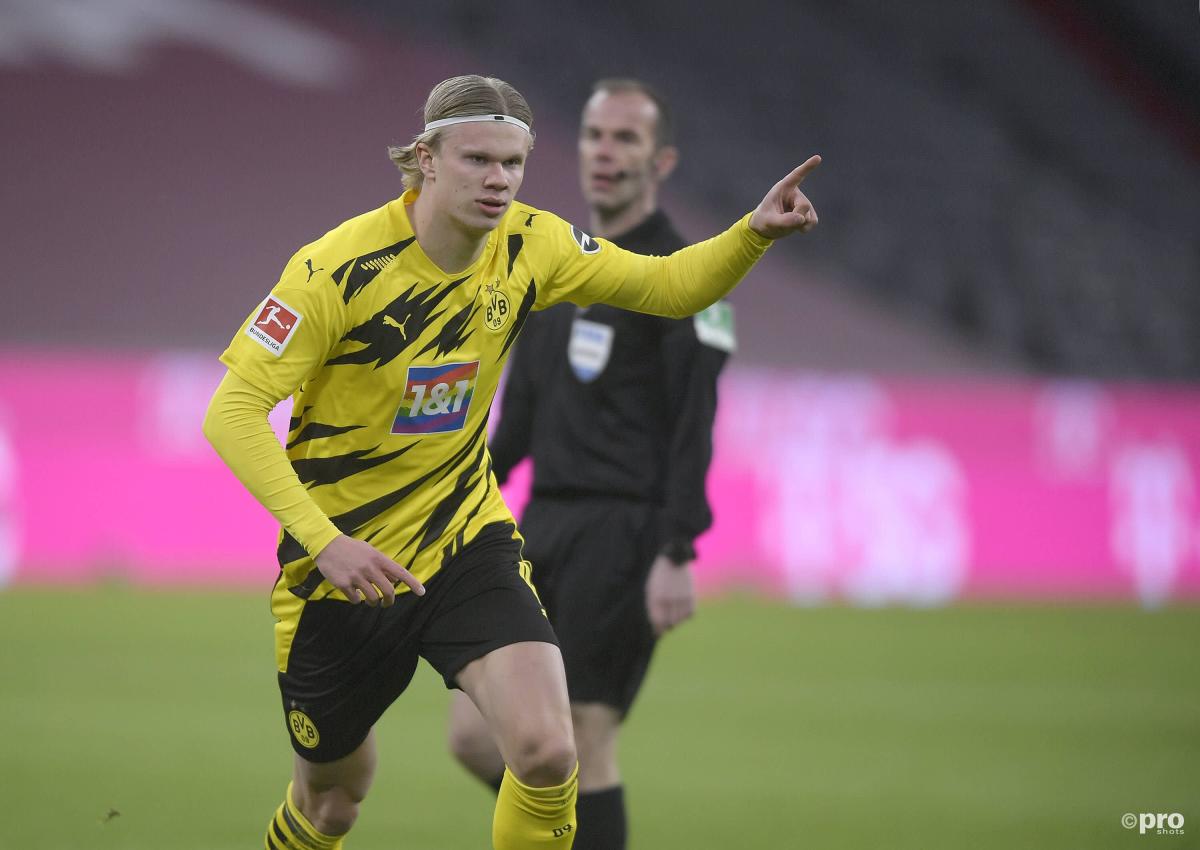 It had started so well, and Erling Haaland was a key ingredient.
Borussia Dortmund had raced into a two-goal lead against Bayern Munich thanks to two goals from their devastating striker.
READ MORE: From Chelsea to Barcelona: Ranking the 10 contenders to sign Haaland
The first goal came after only two minutes on the clock, when Haaland rasped a shot into the bottom-hand corner of Manuel Neuer's goal.
Seven minutes later he added a second, as Haaland was on-hand to stroke home a well-worked move between Thorgan Hazard, Nico Schulz and Emre Can.
Dortmund had firm control of the game, until they didn't.
Bayern's predatory marksman Robert Lewandowski scored twice before half-time to level the game – undoing all of Haaland's good work – before adding another to cement his hat-trick in the dying embers of the game. At that stage, Dortmund were already beaten, having conceded mere seconds earlier.
Haaland had come off on the hour mark with an ankle injury, and will be in doubt for the Champions League second-leg clash against Spanish side Sevilla on Tuesday.
Leon Goretzka scored a killer third in the 89th minute, which completely knocked the stuffing out of the away side, before Lewandowski put the seal on an impressive comeback with a smart finish from the edge of the area.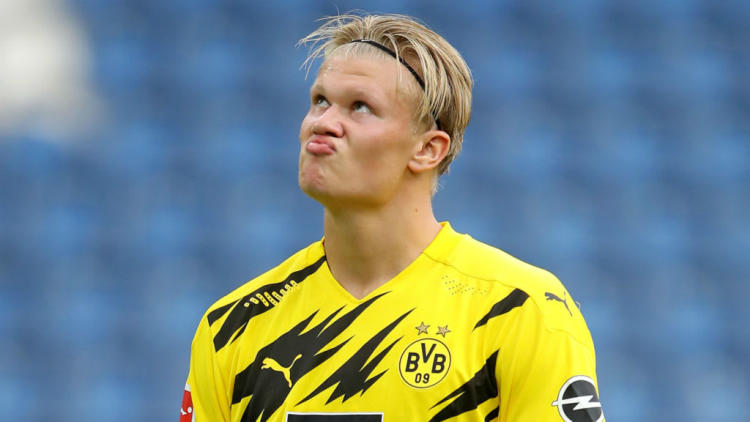 Will Erling Haaland stay at Dortmund?
The defeat left Dortmund four points outside of the Champions League places, and there is a real chance that the club may not finish in the top four this season – an objective that is the absolute minimum for the club.
The striker is having a incredible season at the club. Haaland has rattled in 29 goals in 28 games in all competitions, a simply staggering record.
However, should Dortmund fail to qualify for Europe's premiere club competition for next season, it's hard to believe that the Norwegian is likely to stick around – not with every major side in Europe seemingly in need of a world-class centre forward.
Haaland could essentially take his pick of any club he chooses, such has been his meteoric rise over the last 12 months.
He is no doubt acutely aware that Dortmund are never likely to supplant Bayern as the Bundesliga's dominant side, or on current form, even pose a significant threat to their German hegemony. They seem further away than ever in their attempts to win another league title.
Furthermore, with Mino Raiola as Haaland's representative, the super agent is highly unlikely to accept his client not playing in the Champions League.
What clubs could afford Haaland?
It also remains to be seen which clubs could actually afford to sign Haaland this summer.
The pandemic has ravaged club revenues across the world, and with many of the traditional European heavyweights now burdened with excessive contracts that they cannot shift.
Dortmund could theoretically price Haaland out of any deal this summer, much in the same manner as they did with Jadon Sancho last summer. But without the riches of the Champions League to fall back on, that may not be so easy.
Man City are one of the few clubs who could realistically afford Haaland, given that they are also on the lookout for a new striker once Sergio Aguero moves on in the summer. Their timing couldn't be better.
Real Madrid, Barcelona and Juventus have mounting financial issues to fix before they could make any big purchase; PSG are involved in securing extensions for Neymar and Kylian Mbappe.
Liverpool are similarly on a tight budget; and do Chelsea and Manchester Utd really possess a realistic chance of signing Haaland? It remains to be seen.
But should Dortmund fail to finish in the top four, you suspect Haaland's stay in Germany could well be over.