Camavinga, Moukoko, Greenwood & 16 players to watch at U21 Euro 2021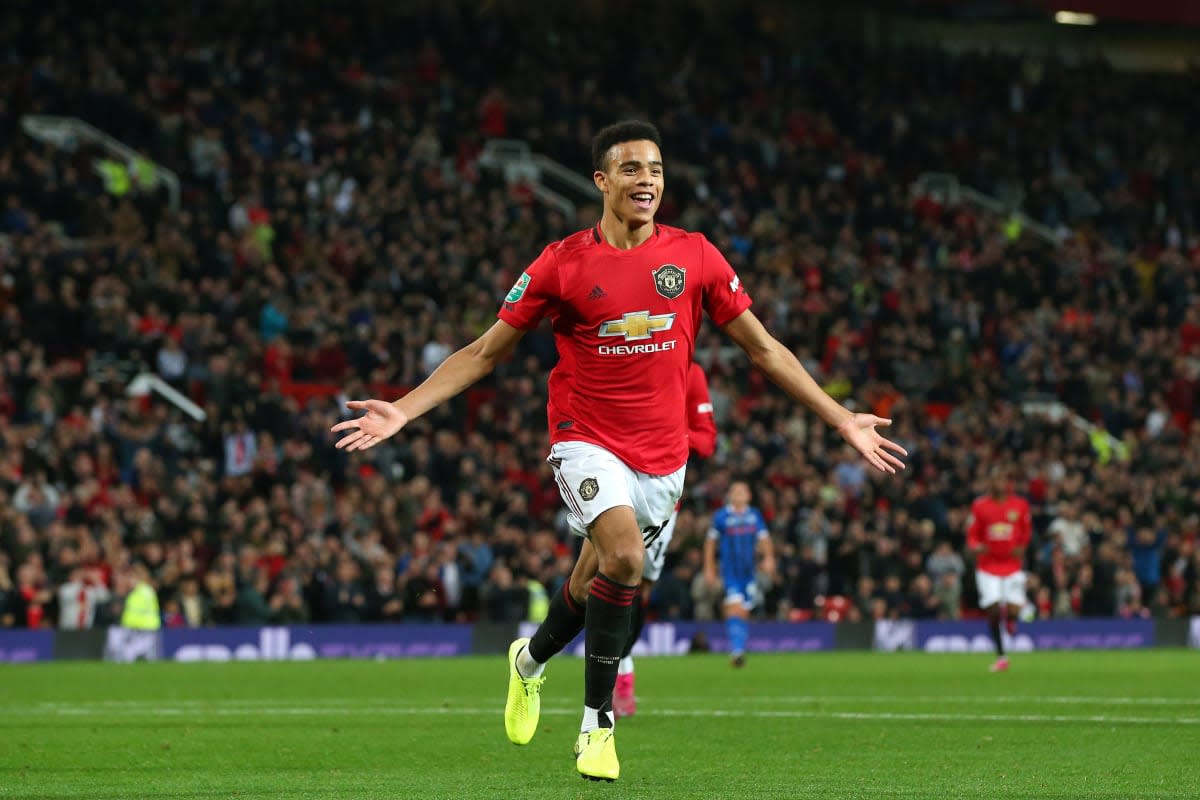 The 2021 UEFA Under-21 European Championship kicks off this week in rather unusual circumstances in Hungary and Slovenia.
Due to the Coronavirus pandemic, the group stages of the tournament will be played during this international break and the knockout rounds won't take place until May 31 to June 6.
Nevertheless, there will be lots of fantastic young talent in action as holders Spain, Italy, England, Netherlands, Portugal and red-hot favourites France battle it out for Under-21 glory.
So which young players should we be keeping an eye on? And which starlets could be finding themselves in the transfer gaze of big clubs? FootballTransfers runs down the best young players to watch out for at the U-21 Euros.
Callum Hudson-Odoi (England)
English youth football has perhaps never been in such good condition as it is currently across various age groups. And Aidy Boothroyd's boys will certainly be expected to challenge for Under-21 glory.
Hudson-Odoi is one of their two biggest names, having established himself as a regular starter for Chelsea this season – scoring five goals in 32 games. A winger by trade, the 20-year-old has also featured at wing-back under new Chelsea boss Thomas Tuchel.
He has excellent technique, close control, a fine curling shot from outside the area and is an accurate crosser of the ball.
Mason Greenwood (England)
Like Hudson-Odoi, Greenwood is already a senior international and will be one of the most feared attackers at the Under-21 Euros.
He burst onto the scene last season with Man Utd, scoring a highly impressive 17 goals in 49 appearances in all competitions.
Still only 19, he has found the going a little tougher this time around but has bags of elite-level experience that should be invaluable for a tournament like this. A versatile forward, Greenwood is an excellent finisher who is just as strong with either feet.
Sandro Tonali (Italy)
This year's Italy team is certainly not as strong as the squad that was expected to challenge at the last edition of this tournament.
However, in Tonali they boast one of the most admired young midfielders in Europe. Nicknamed the 'new Andrea Pirlo', Tonali boasts excellent vision, passing qualities and a strong shot but also grit and determination.
He earned a big-money move to AC Milan last summer and after a slow start has started to develop nicely in recent weeks.
Eduardo Camavinga (France)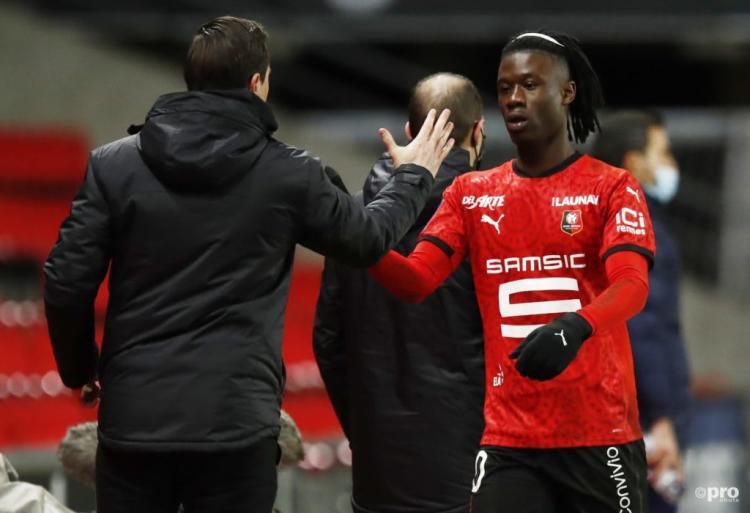 Eduardo Camavinga is unquestionably the most exciting young talent to come through a Ligue 1 academy since Kylian Mbappe burst onto the scene at Monaco.
At just 18 years old, the Rennes midfielder is already a full international player, having rapidly established himself as a key component of the Rennes side that qualified for the Champions League this season.
Wanted by Real Madrid among numerous other leading clubs in Europe, the Angola-born star is set to have a big future.
Houssem Aouar (France)
Houssem Aouar may only be 22, bit he has already played over 160 first-team games at Lyon.
Indeed, the time has surely come for him to graduate out of Ligue 1, with links notably to Juventus and, in previous months, Arsenal.
The classy creative midfielder, who has had a more difficult season at OL this term after seeing his hopes of a move last summer fall through, will be looking to use the Under-21 Euro 2021 as an opportunity to showcase his undoubted talents.
Jules Kounde (France)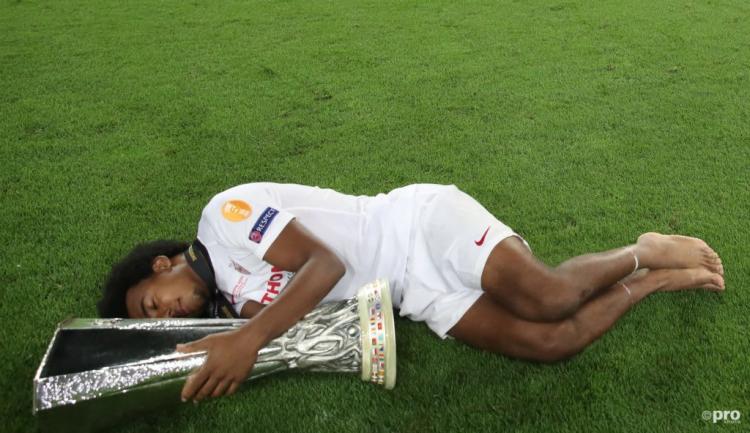 Jules Kounde made his professional debut in January 2018, but the 22-year-old centre-back really came into the wider conscious thanks to his performances with Sevilla in the Europa League last season.
As the Spanish side won the competition, notably beating Manchester United in the semi-finals, he was one of their stand-out performers.
France are blessed with a number of promising central defenders, though few are as accomplished as the Kounde. Indeed, Man Utd were so taken by him, there is talk they may return with an offer this summer.
Youssoufa Moukoko (Germany)
Very few players in German football have built up as big a reputation as Youssoufa Moukoko, despite having only played a handful of senior games for Borussia Dortmund.
Much of the buzz comes down to Moukoko's performances at youth level, where the striker has scored a remarkable 47 goals in just 25 games for the club's Under-19 squad.
Although the No.9 has yet to score a goal for Germany's U21 squad after two appearances, there's little doubt that he'll be given a prevalent role in the team throughout the group stages and tasked with leading the line for his country.
Francisco Trincao (Portugal)
Francisco Trincao may only have been used sparingly by Barcelona under Ronald Koeman in his first season at the club, but he has displayed enough qualities to make him a player to look out for in the future.
He has made 23 appearances in La Liga in 2020/21, with 20 of them coming off the bench, so he is certainly being introduced into the first team with a certain degree of care.
In the 2019/20 season with Braga he scored an impressive eight goals and recorded six assists in the Primeira Liga, and it was these numbers, plus his delightfully quick feet, his ability to beat a man, and the want for a trick or two, that made the Blaugrana part with €31 million (£27m) to sign him in the first place.
Rafael Leao (Portugal)
Rafa Leao was dubbed the 'Portuguese Mbappe' during his time in France with Lille due to his explosive physical qualities.
The 21-year-old forward will certainly never be as good as the PSG superstar but he does possess the attacking attributes that strike fear into defenders; pace, rapid acceleration and dribbling.
He is now in his second season at AC Milan where, after a fantastic start to the current campaign, his form has dipped of late.
Riqui Puig (Spain)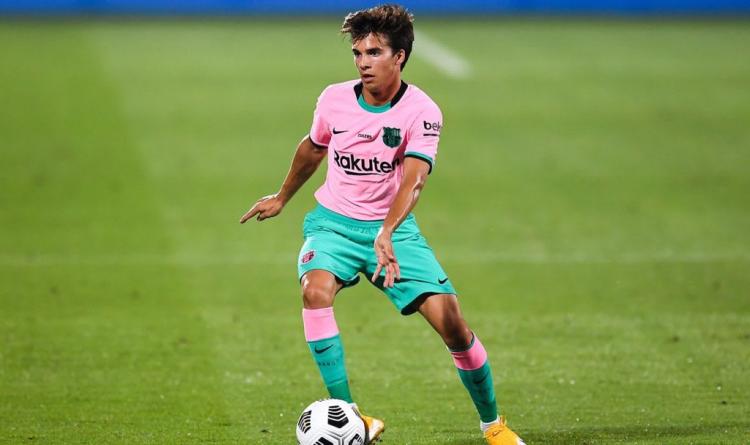 There have been dozens of 'the next big thing' players to come out of Barcelona over the past decade, and due to Riqui Puig's stature, he has probably been unfairly compared to the likes of Xavi and Andres Iniesta.
Though it remains to be seen if he will have the career those two enjoyed, the ethos of Barcelona is engrained within him due to his time spent at La Masia. He exudes a command of the ball and poise in possession that comes from being with the club for his entire career.
It actually seemed like his Barca career was over before it had began, as Koeman clearly didn't fancy him in the opening months of the season. However, the 21-year-old has displayed superb grit and character to claw himself back into contention for minutes under the Dutchman.
Myron Boadu (Netherlands)
There is an argument to be made that the Dutch Under-21 side is better than its senior side, and Myron Boadu is one of the reasons for that argument.
The 20-year-old striker has scored 12 goals in 25 Eredivisie games, but eight of them have come in his last 10 fixtures, and he netted eight times in as many games in qualification for this tournament.
He is tall, quick and skillful and is believed to already be on the radar of the likes of Manchester United, Arsenal and Milan.
Brian Brobbey (Netherlands)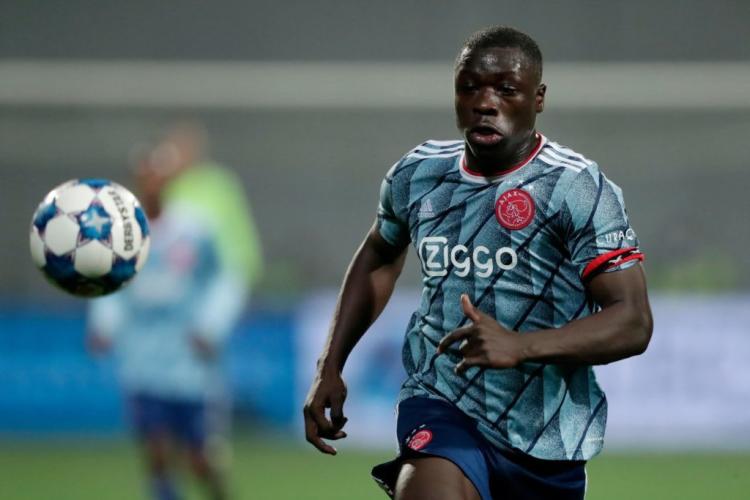 You usually have to be a pretty special talent to attract the interest of RB Leipzig and in the case of Holland U21 international Brian Brobbey that certainly seems to be the case.
Prior to announcing his move to the Bundesliga side, Brobbey made his name in Dutch football as a remarkable goal-scoring talent for both the Holland and Ajax youth sides.
For Ajax's youth teams Brobbey has amassed an incredible 79 goals in just 67 games and, similarly, he's got an equally impressive record for his country, with 16 goals in 24 appearances for Holland's Under-17 side.
Teun Koopmeiners (Netherlands)
To be the captain of any side at a good level at just 23 years old is impressive, and Teun Koopmeiners has proved over the past couple of years that he is the real deal.
Being a captain at such a young age highlights his leadership qualities, but he is also useful due to his versatility as he can play comfortably at centre-back, though is probably more effective slightly further forward in a defensive midfield role.
He has already been capped by the senior Netherlands side, and can probably count himself unlucky that he was left out of the squad for the upcoming World Cup Qualifiers.
But, the senior side's loss is definitely the gain of the U21s.
Lovro Majer (Croatia)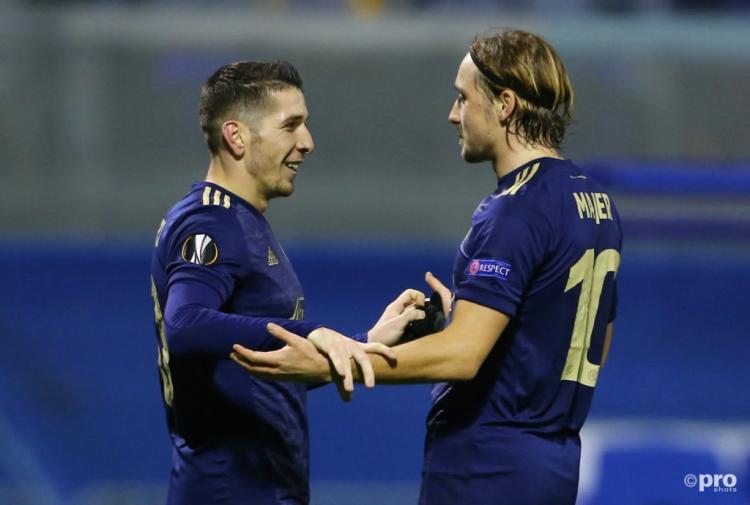 Lovro Majer just last week helped Dinamo Zagreb dump Tottenham out of the Europa League, registering an assist in their second leg triumph.
He has been brilliant in the competition all season, with two goals and five assists to go with some impressive stats – 2.4 dribbles and 19.2 final third passes P90.
The 23-year-old contributed four goals and two assists in Croatia's qualification campaign and will be a key player for the campaign proper.
Noah Okafor (Switzerland)
Yet another from the talent farm of RB Salzburg, Noah Okafor developed into a key player in the Austrian Bundesliga, scoring four goals in 10 games as Salzburg retained the league title.
Standing at over six-feet tall, he is incredibly athletic and possesses great strength for a winger, and while being predominantly a right-footer, he is adept at going both ways to beat a player.
He loves a stepover when attacking defenders, and despite his Switzerland side entering a tough group with England, Croatia and Portugal, he is one to watch for a big tournament and career going forward.
Wahid Faghir (Denmark)
At just 17 years of age, Wahid Faghir is already making quite a name for himself in Denmark. Breaking through as a 16-year-old last season, he scored three goals in 10 games to help Vejle earn promotion into the Danish Superliga.
In his first taste of top flight football he bagged five in 22 games as the side avoided relegation, and he has earned himself comparisons to Zlatan Ibrahimovic.
Faghir has been fast-tracked through the Danish youth system after only two games for the Under-18 side, and will be one to keep a very close eye on at the Under-21 European Championship this summer.