Dominik Szoboszlai transfer latest: Have Real Madrid made first move for Arsenal target?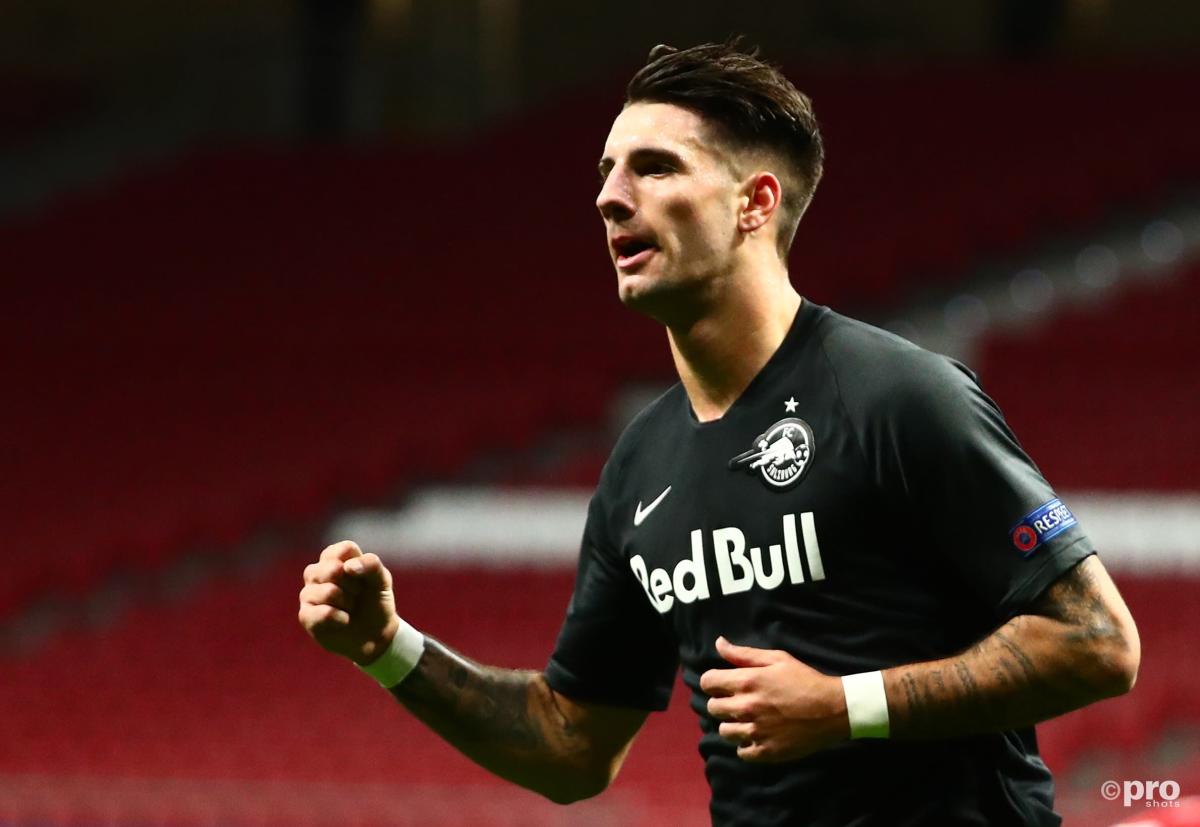 Red Bull Salzburg have become known for their ability to nurture talent, so given the performances of Dominik Szoboszlai this season, it is no surprise that clubs such as Real Madrid and Arsenal have been credited with an interest.
A year ago, all the talk in Austria surrounded Erling Haaland, who has since continued his stratospheric rise at Borussia Dortmund.
Now Europe's finest clubs are clamouring to ensure the next big talent from Salzburg, Hungary international Szoboszlai, next wears their colours.
Dominik Szoboszlai to Real Madrid: The latest
Zinedine Zidane reportedly called Szoboszlai to talk him into Madrid move
Salzburg admit player likely to leave in January
Numerous clubs interested, with RB Leipzig leading the way
It has been reported by Bild that Real Madrid have made initial moves to sign Szoboszlai. Indeed, Zinedine Zidane is so keen to add the 20-year-old to Los Blancos' ranks, he initiated the contact himself by phoning the player.
For his part, Szoboszlai is interested in a switch to the Bernabeu.
Meanwhile, his club indicate he could be allowed to depart as early as January.
"Yes. The reality is that a guy like Dominik Szoboszlai is likely to have many suitors this winter," head coach Jesse Marsch admitted.
"He's an incredible talent, and I say this: When you coach young players, you have to love them and love the fact that they're going to move on and love that they're going to have big opportunities to prove themselves and show how good they are."
Dominik Szoboszlai snapshot:
| STATISTIC | DOMINIK SZOBOSZLAI |
| --- | --- |
| AGE | 20 |
| CLUB | Red Bull Salzburg |
| INTERNATIONAL TEAM | Hungary |
| POSITION | Left wing |
| STYLE | Wide Playmaker |
| CONTRACT EXPIRES | 2022 |
| SALZBURG APPS | 78 |
| SALZBURG GOALS | 25 |
Any club who wishes to sign Szoboszlai is, therefore, likely to have to act fast and have finances ready to go to launch a bid.
While Madrid may be willing to move quickly, raising the estimated £26 million to sign the player may prove complicated. Although they are not in the financial pit that Barcelona find themselves, cuts must be made.
The situation would change, however, if Madrid were able to make room on their roster by offloading a player like Isco, for example.
Could he go to Arsenal?
Arsenal are another of the clubs linked strongly with Szoboszlai. With eight goals and nine assists in 17 games this season, it is hoped that he could provide the type of impetus from deeper that they have been missing.
"Arsenal's interest is real," agent Matyas Esterhazy told Hungarian outlet Index last month.
With world-class talent likely outside their reach at present, Szoboszlai would, therefore, be a realistic target.
The price tag is within their grasp and with many clubs struggling financially at present, that bodes well for the Gunners.
READ MORE:
Where else is their competition?
Although the likes of Liverpool, Milan and Paris Saint-Germain have been mentioned in dispatches, the front runners to sign Szoboszlai are RB Leipzig.
UEFA may not recognise the link between the Bundesliga side and their Salzburg cousins, but everyone else does.
Leipzig are reportedly unhappy that Haaland was allowed to move to Borussia Dortmund last year and are reported to have first refusal on the next big talent to emerge from the Austrian side.
Naby Keita, Marcel Sabitzer and Dayot Upamecano have already made the switch between the two clubs.