Dayot Upamecano transfer latest: Do Liverpool lead race for Leipzig star?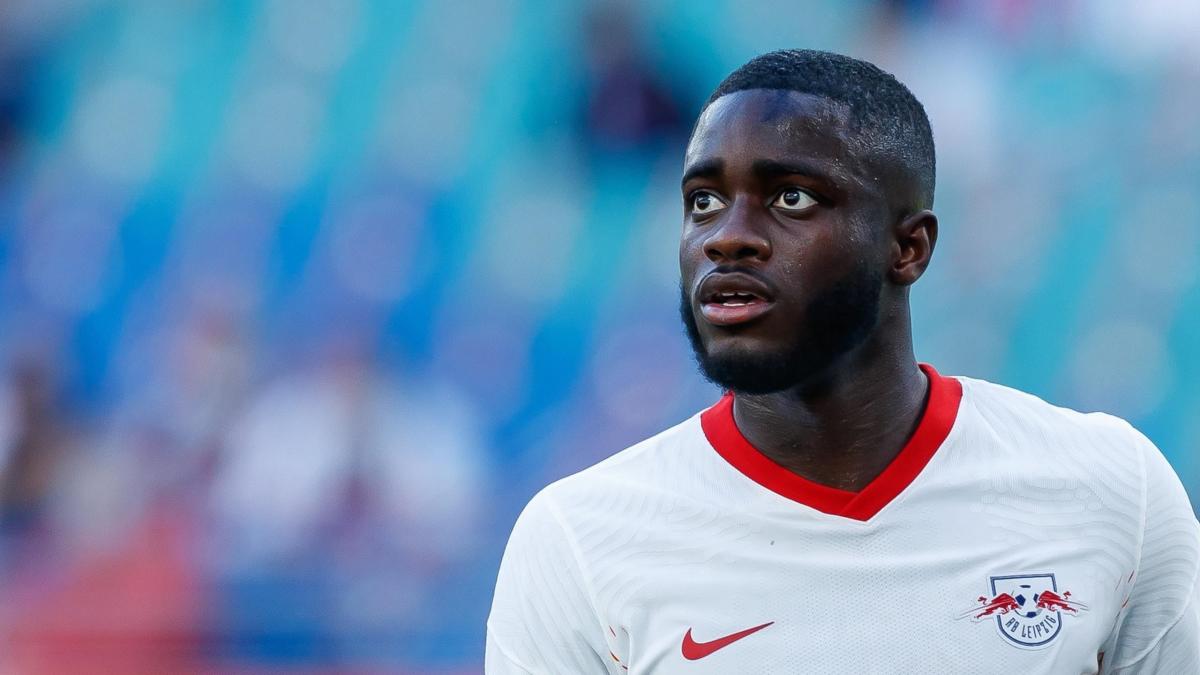 RB Leipzig centre-back Dayot Upamenaco is rated as one of the brightest young players in his position, so it is little surprise that the likes of Liverpool have been credited with an interest in him.
At just 22, he has already earned three France caps and scored a first international goal against Croatia in September.
This came off the back of an impressive three-and-a-half years in the Bundesliga. Since moving to Leipzig from Red Bull Salzburg in 2016, he has been a regular in the starting XI, accumulating a wealth of experience for such a young player.
His appeal to top clubs is only heightened by this and he may well move imminently.
Dayot Upamecano to Liverpool: The latest
Upamecano has long been coveted by Premier League clubs
Elected to stay at RB Leipzig and sign a new contract last summer
Release clause will come into force at the end of the season that will allow him to depart
Concrete offers expected to arrive in January
Dayot Upamecano has long been in the viewfinders of Europe's biggest sides, who have been watching him since his Salzburg days.
Transfer rumours stirred over last summer, when there was just a year left on his deal. Instead of forcing a cut-price move away, however, he elected to sign a new three-year contract.
In reward for his loyalty, Leipzig inserted a clause that has been variously reported to be worth between £37 million (€42m) and £39.5m (€45m). More reliable sources suggest it is at the top end of that estimate. It can only be triggered at the end of the season.
Dayot Upamecano snapshot:
| STATISTIC | DAYOT UPAMECANO |
| --- | --- |
| AGE | 22 |
| CLUB | RB Leipzig |
| INTERNATIONAL TEAM | France |
| POSITION | Centre-back |
| STYLE | Ball playing defender |
| CONTRACT EXPIRES | 2023 |
| RB LEIPZIG APPS | 123 |
| RB LEIPZIG GOALS | 4 |
Upamecano has yet to make a decision on his future but will start considering it in January, according to Sport Bild. It is around that time the Premier League clubs are expected to start bidding for him.
The release clause should make a deal fairly straightforward: any team that matches that price will have the opportunity to talk to the player.
Liverpool are expected to be among those teams. Virgil van Dijk and Joe Gomez, two key centre-backs, are both missing with long-term injuries, and though Upamecano is unlikely to be accessible until the clause comes into force in the summer, he is seen as a long-term solution for the Reds.
Who else is interested?
Bayern Munich also carry an interest in Upamecano.
Jerome Boateng and Javi Martinez are set to leave in the summer, which should free up one position in defence as well as significant wages. There is also uncertainty over the future of David Alaba. As such, the Frenchman could be part of a remodelled defence.
With this in mind, it would be surprising if he was out of Bayern's price range. If FCB are not willing to bid, it is likely to be because they feel he does not represent value for money.
Liverpool's greatest challenge for Upamecano may well come from the Premier League. Manchester United are still on the lookout for a reliable centre-back, although the player's display in a 5-0 Champions League rout at Old Trafford will have done little to impress the Old Trafford hierarchy.
Additionally, Arsenal were heavily linked with him last summer. Given they signed Gabriel and he is proving to be a hit, it would be surprising if they returned for another expensive defender.
Similarly, Tottenham have been associated with Upamecano in the past, though not as heavily as their Premier League rivals.
READ MORE:
What is Upamecano likely to do?
Even the player has not made his mind up at this stage, but there is no guarantee he will end up in the Premier League.
As former Leipzig boss Ralf Rangick pointed out to Sport1: "I got to know Upa and his family over many years. They not only make decisions that sound good to them in terms of his image, but they also make decisions based on the feeling of what is best for the player himself."
Liverpool and Manchester United are going to need more than just financial clout to get him to move to England, then.