How long will Aleksandar Mitrovic be banned for pushing referee?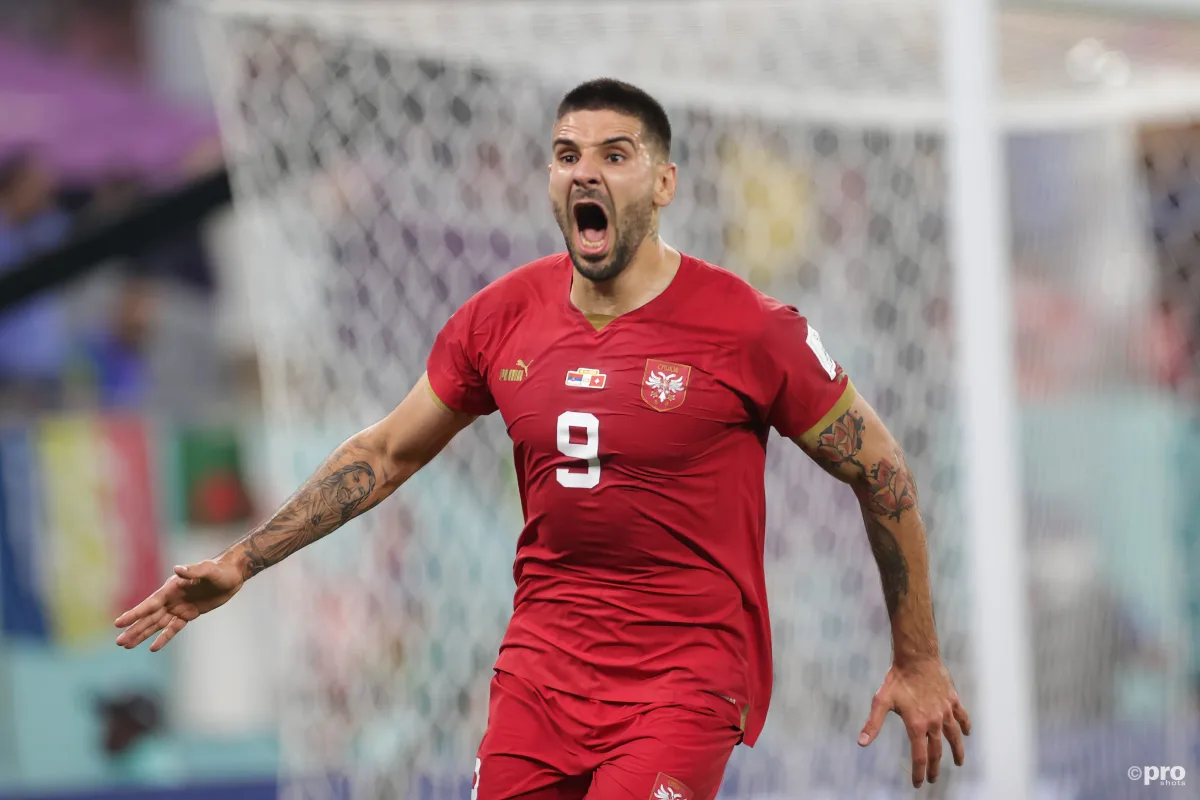 Aleksandar Mitrovic could face an extended spell on the sidelines after being sent off for shoving referee Chris Kavanagh in Fulham's 3-1 loss to Manchester United.
Fulham were leading at Old Trafford after 70 minutes thanks to Mitrovic's goal only for Willian to block Jadon Sancho's effort on the goal line with his hand, resulting in the Brazilian being sent off and United receiving a penalty.
The visitors reacted strongly to the decision, leading to manager Marco Silva also being sent off before Mitrovic ran up to the referee and shoved him to get his attention, leading to his dismissal.
CARNAGE: Triple dismissal headlines drama at Old Trafford
United netted the resulting penalty and made their advantage count, taking the lead through Marcel Sabitzer before Bruno Fernandes wrapped up the win, sending his side through to the FA Cup semi-finals.
Mitrovic will likely face an initial three-match ban for violent conduct but there are already calls for him to be suspending for even longer due to the nature of his actions.
In particular, a host of former referees have claimed Mitrovic could be made an example of, receiving a ban of potentially ten games, which could see him miss the rest of the season for Fulham, with a decision set to be made on Tuesday.
The difference between Mitrovic and Fernandes incidents
Mitrovic was plagued with concerns over his aggression and conduct in the early stages of his career, having been sent off six times prior to joining Fulham in 2018.
However, his dismissal against United was the first red card he had been shown since 2016 and the incident led to calls of inconsistency after Fernandes was given no punishment for shoving a linesman in recent weeks.
STRIPPED: Bruno faces calls to be removed as United captain
However, ex-referee Dermot Gallagher claimed Fernandes was being 'petulant' compared to Mitrovic, which was rightly deemed for serious and could see him face further action.
"I don't think it is wise to touch a match official," Gallagher told Sky Sports News. "However, I don't think that is aggressive. It is petulant from Fernandes, and he could have easily been given a yellow card for that. People would have accepted that.
"But I still don't think the Fernandes incident is a red card offence but the Mitrovic incident is. In this case I think it is much more aggressive. He's got hold of the ref and pulled him back.
"He's been given a red card and what you saw after the red card was so aggressive and so nasty towards Chris Kavanagh."