Zinedine Zidane at 50: The truth behind world record Real Madrid transfer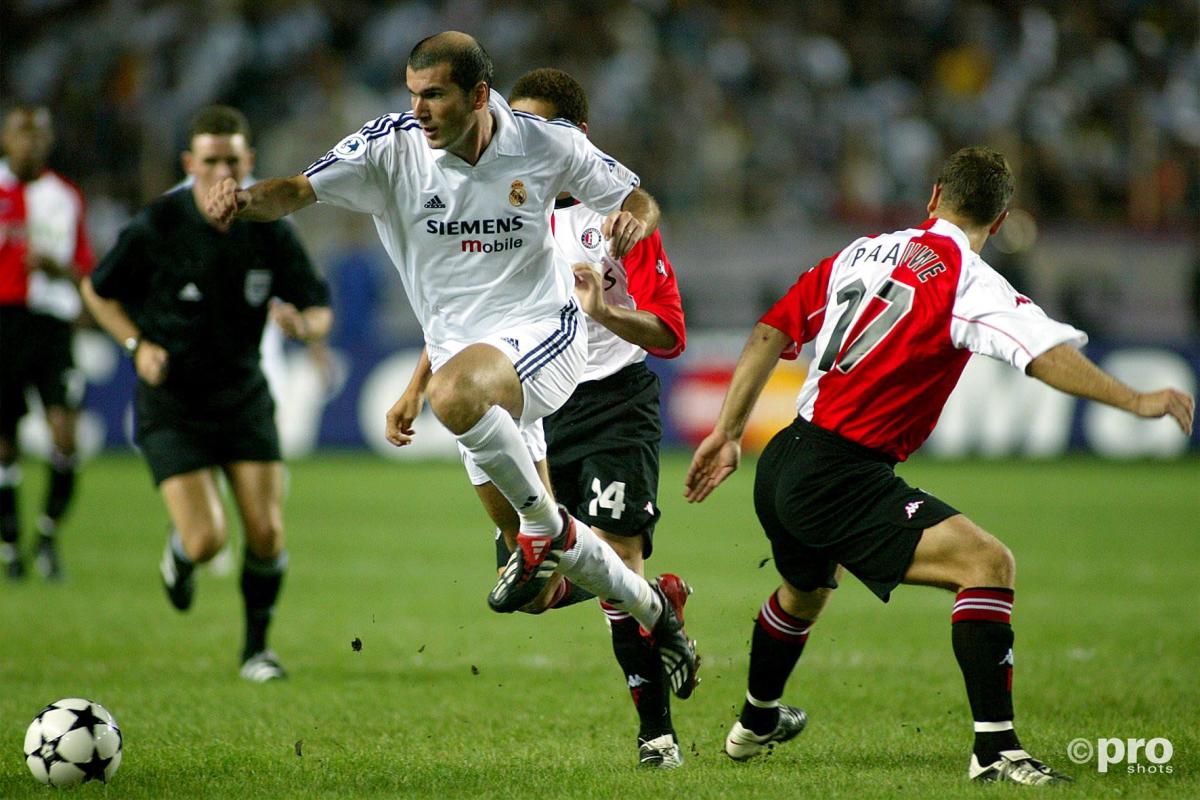 Zinedine Zidane has looked back on his world record transfer to Real Madrid as he celebrates his fiftieth birthday.
The Real Madrid, Juventus and France legend blew out 50 candles on Thursday, and to mark the occasion he sat down with L'Equipe for a long interview about his life and career.
One of the chief topics was his big-money transfer from Juventus to Real Madrid in 2001.
Zidane smashed the world transfer record by signing for Madrid for a fee of €76 million.
FOOTBALLTRANSFERS' MOST VALUABLE PLAYERS IN THE WORLD
So did this huge sum of money bother Zizou?
Zidane on world record fee
"It's weird. Especially when you saw the figure in francs, with all those zeros," Zidane smiled.
"It must have been around €76m. It was incredible but I had no say in the price. It was like that. Juve were entitled to ask what they wanted. And Real entitled to pay what they wanted."
Why did Zidane join Madrid?
So why did Zidane decide to make the move, having enjoyed five successful years at Juventus during which he won two Serie A titles and reached two Champions League finals.
"I had just turned 29. But I knew I was missing something and it was Real Madrid," he said.
"Somehow, I needed this departure to reboot my career. I had been at Juve for five years, I had won everything except the Champions League. We lost it twice in the final and I needed this revival, this new challenge.
"The idea of joining Real Madrid was in my head and it got stronger little by little.
"When you are at Juve, you have won everything with the France team, at 28-29, you have to start on another level. Real was mine.
"And I knew Florentino Pérez wanted me. And when he has something in his head, everything goes very quickly with him too."
😱 Zinédine Zidane's spectacular volley in the 2002 final! 🚀🎯

The first time he lifted the #UCL 🏆... https://t.co/MMuICEBvP7 pic.twitter.com/MQGarfsUuh

— UEFA Champions League (@ChampionsLeague) July 9, 2019
Negotiations with Perez
Zidane revealed the negotiations he had with Perez, recalling the first meeting they had together.
"It was in Monaco. The first time we saw each other, everything was decided. There was no second or third date to make things happen. The first was good. We said okay.
"Florentino Pérez is a man who does not joke. When he says, 'We're going to do it', he does it. I even have an anecdote that still makes me laugh today.
"We were at a large table in Monaco for a gala dinner. We weren't next to each other. I was invited to receive an award. There, he hands me a towel. It was written inside: 'Do you want to come?'
"And I answered him on a piece of paper towel: 'Yes'.
"I still wonder why I answered him in English! I could have put 'oui', since he speaks French, or 'si' in Spanish, but I put 'yes'.
"It went from there and I spent five years at Madrid.
"Five years at Juve, five years at Real."
Zidane's love for the number five
"The number 5 has always been part of my life," he added.
"I was involved in five Champions League victories with Real Madrid: one as a player, one as Carlo Ancelotti's assistant and three as head coach.
"When I go to a hotel, if I'm on the fifth floor, I win the game. 99%!
"When I signed for Madrid, Perez told me: 'In my team, the numbers go from 1 to 11. There are no.35 or no.40 on the shirts. The only one that's free is 5."
Zidane vs Spain, Brazil, Italy (HD)
- World Cup 2006 pic.twitter.com/XL00k0vc1l

— AboVardy (@iskaholic) May 3, 2021
"'So I answered him: 'No problem, I'll take it right away.'"
Zidane enjoyed a brilliant five years at Madrid and more than paid back his world record transfer fee, winning La Liga and the Champions League.
He is most famous for his performance in the 2002 Champions League final win over Bayer Leverkusen when he volleyed home a brilliant winner.