Memphis confirms Barcelona interest but warns 'nothing is done yet'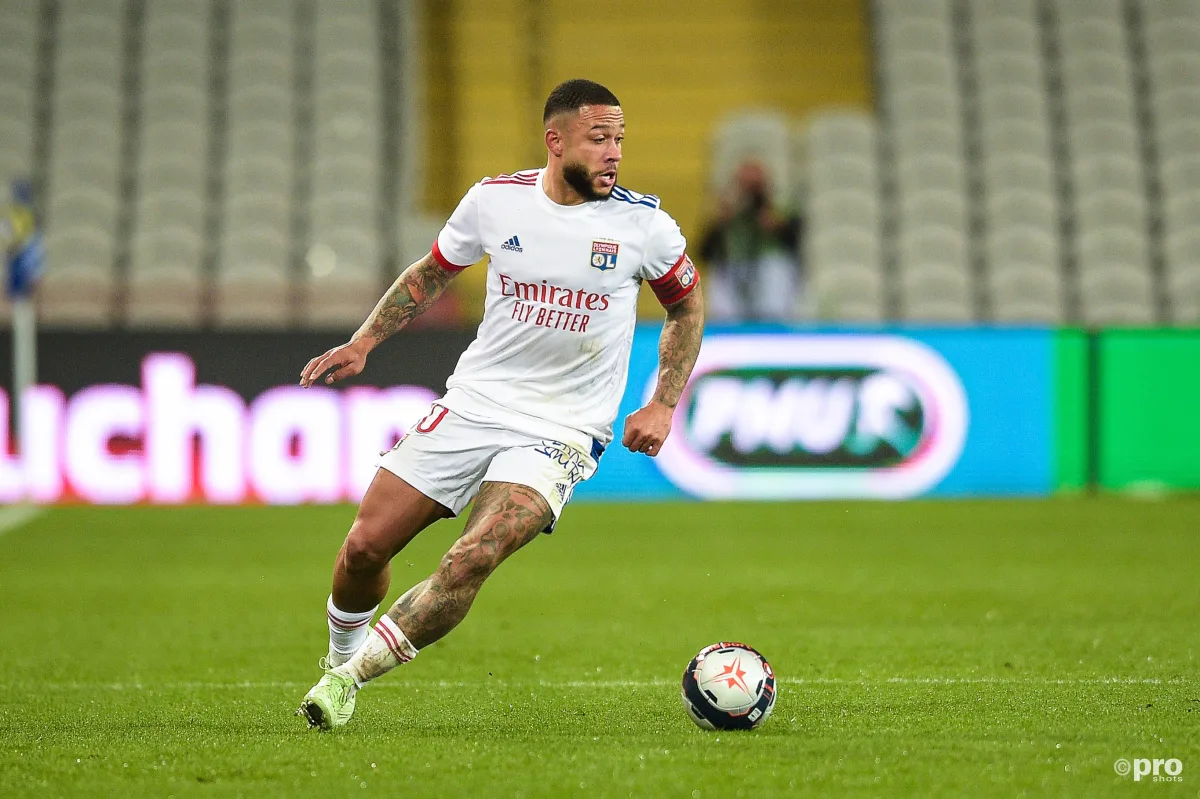 Memphis Depay has said that his goal is to move to one of the "two or three" biggest clubs in Europe when his contract with Lyon expires in June, with Barcelona hovering.
Netherlands international Depay has been closely linked with a move to Barca for several months. Indeed, a deal fell through at the last minute in the autumn.
READ MORE: No Neymar, no problem: Depay will save Barcelona from more debt
While that is still his expected destination, the former Manchester United attacker has revealed that he has not made up his mind over his future.
"I want to go to one of the top two or three clubs in the big five leagues. That's my goal," he told L'Equipe. "Where it will be, I don't know yet. It's not clear yet, but that's my target.
"And if people don't put me on a list of players at that level, they've got a problem with me. I know I can be part of it. And I've shown it with the Netherlands national team.
"If I had the same stats with PSG as I have with Lyon, everyone in Europe would know! So I'm going to have to prove to the three or four biggest clubs in Europe that I can do the same with them."
Depay confirms Barcelona interest
Indeed, Memphis went on to explain that Barcelona are one of the sides interested in him, but that no decision has been taken regarding a potential move there.
"They've shown an interest, but other clubs have, too. And there is nothing done," Depay said.
He added that Ronald Koeman's uncertain future at the club is not a concern of his.
"It's a question for them, not for me," Depay said.
Any club that wants to sign him, though, is going to have to bide their time.
"I'm going to focus on Euro 2020 and I'm in no rush," he added. "It's a decision that deserved to be considered.
"I worked really hard to get here. I never though I'd reach the end of my contract at Lyon, but that's how it is.
"I'm heading into something new, so much so that I don't even have a boot sponsor any more. I'm enjoying my freedom and my football."
My mum could negotiate my next deal! – Memphis
Depay's decision to separate from his previous agency has only fuelled speculation that his destination will be Barcelona.
"It's strictly a business decision," he explained. "I want to be in control, to know what I'm signing. And I know what I'm worth.
"I can negotiate a good deal myself instead of having an after-the-fact meeting with my agents. I want to know what my future club really thinks of me.
"The negotiations shouldn't be too difficult – my mum could do it!
"I want to show my qualities in the biggest club possible, in the biggest league as possible. I'm ready to take that step."
With one game of his Lyon career remaining, Depay has played 177 times for the club and has scored 76 goals and created 53 more.