Barcelona: €1.2 billion in debt, a 2004 hidden video – the truth about Laporta's Super League U-turn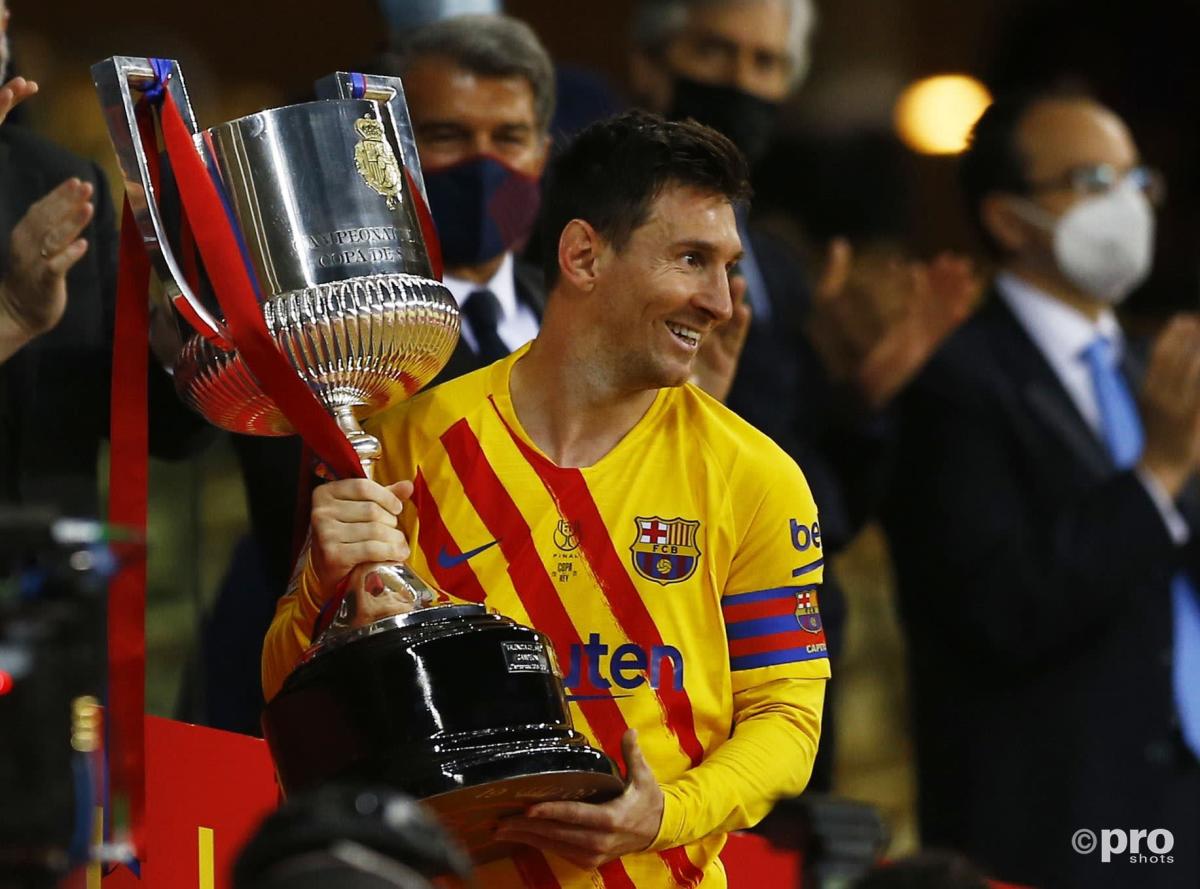 By Ben Hayward, Spanish football expert
When Barcelona beat Athletic Club to win the Copa del Rey on Saturday night, the trophy was hailed by the Blaugrana as "the first in a new era".
With Joan Laporta installed as president for a second time following elections in March, optimism had been restored after a turbulent few years under Josep Maria Bartomeu.
READ MORE: Former Barcelona president told everyone about Super League months ago
But just 24 hours after their 4-0 victory in Seville, it emerged that Barça were one of the 12 teams keen to break away and form a new European Super League.
By Wednesday afternoon, 10 of the 12 founding members of the ill-fated ESL had abandoned the project. As it stands, only two are left: Real Madrid and Barcelona.
Madrid had been at the forefront of the proposals and their chief, Florentino Pérez, is also the president of the Super League. Their refusal to back down is therefore understandable. But why have Barcelona remained silent?
Barça's original statement was not published until Monday morning. In it, the Catalans left out the quotes from Pérez but backed the project, claiming it was "born out of the desire to be the best sporting club competition in the world".
Back in January, Laporta had voiced his disapproval for such a competition. "I think a European Super League would kill football as a business and go against the essence of football," he said.
As an alternative, he spoke of a possible Super Club World Cup, which he suggested could be played every two years in a format similar to the FIFA World Cup.
Closer to the elections, his stance softened. "I need to get a detailed explanation before making a decision about playing in the Super League," he said.
Ahead of the ballot in March, Laporta would have known that a pro-Super League posture would have been unpopular with voters. And it was not until he assumed power for a second time that he was made fully aware of the club's delicate financial situation.
READ MORE: How much does Messi earn and what is the football legend's net worth?
Following the elections, Laporta's financial vice-president Jaume Giró stepped down and that left the 58-year-old scrambling for funds to put up the guarantee needed to take office.
That was ultimately secured the night before the deadline and a video on social media showed Laporta celebrating with his board into the early hours. But huge challenges now lie ahead.
In his campaign, Laporta spoke passionately about renewing Lionel Messi's contract and he has recently met with Mino Raiola, the agent of Borussia Dortmund striker Erling Haaland, over a possible summer transfer.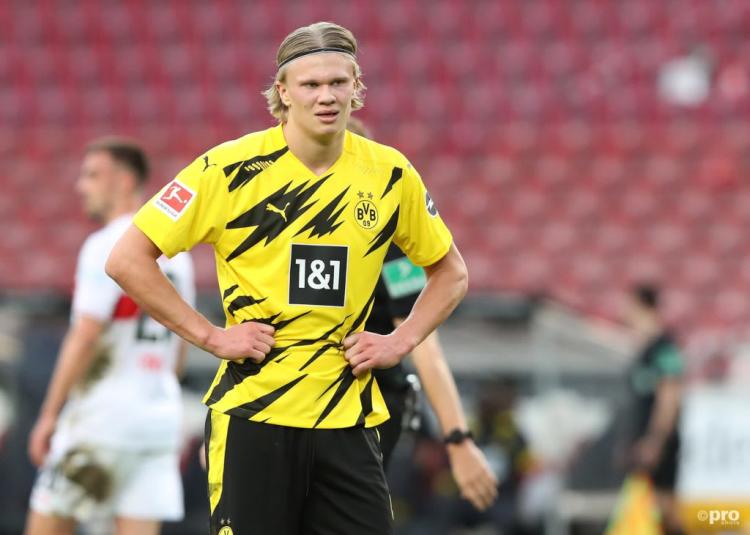 Barcelona's crippling debts
But Barça are broke and with debts of almost €1.2 billion, the club's situation is critical and a report in El País on Wednesday claimed the club may not be able to pay providers or even some of their own players in June, with a number of transfers also still owed. The Super League is a way out – perhaps the only way out.
It was back in October when former president Bartomeu dropped a bombshell by claiming the club had signed up to the Super League.
"The European Super League will guarantee sustainability to the club and allow the club to continue belonging to its members," he said. "We have approved the requirements to play in the European Super League."
Whether it was impossible for Laporta to renege on that agreement is unclear, but what is clear is that the competition offered a potential solution to the club's catastrophic financial predicament.
"Founding Clubs will receive an amount of €3.5 billion solely to support their infrastructure investment plans and to offset the impact of the COVID pandemic," Barça said on their website on Monday.
That estimated €300 million for each founding member would go a long way to easing the club's problems – at least in the short term – and appears to have convinced Laporta to sign up.
While the other 10 clubs have already announced they will not be involved in the project, Barça remain in it alongside Madrid, although Laporta has included a get-out clause: their place in the competition is subject to approval from the members (socis) at an Assembly.
That means Barcelona are neither out nor in at this point, with Laporta clearly keeping his options open and possibly deciding against officially leaving the Super League in order to avoid a penalty and a fine.
Joan Laporta's 2004 Super League video
Ahead of his first spell as Barça president, Laporta had promised to sign David Beckham from Manchester United, even though he knew the England midfielder was heading to Real Madrid.
His prospective vice-president, Sandro Rosell, was friendly with Florentino Pérez and it was agreed that the Madrid chief would keep quiet on the deal. It worked: on the back of the Beckham promise, Laporta was elected and signed Ronaldinho instead. A period of huge success followed.
This time around, Laporta is working with his Madrid foe once again in a relationship which looks to be mutually beneficial.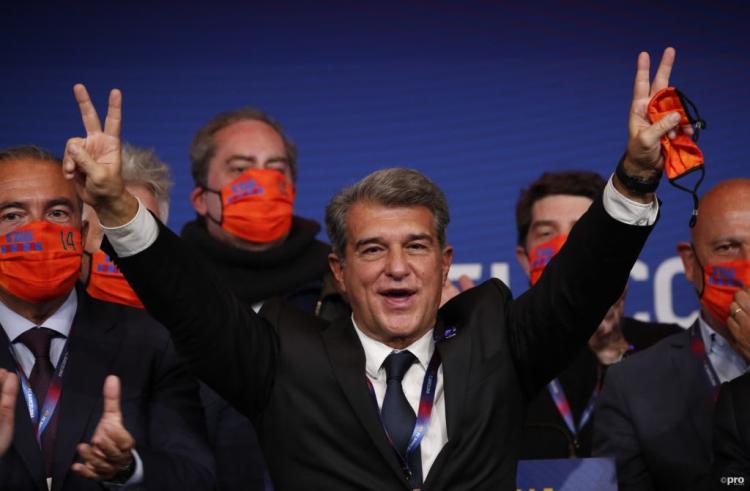 Of all the clubs that signed up for the Super League, Barça and Madrid would seem to need it the most and it therefore should come as no surprise that the two rivals are the only ones yet to have opted out publicly.
In the meantime, a video from 2004 (see video above) has emerged in which Laporta is seen telling former Deportivo La Coruña president Augusto César Lendoiro that a Super League would be "commercially very interesting" and that the "elite clubs should build European football".
So despite his claims in January that such a competition would kill football as a business, it is clear the idea has long been in his thoughts.