From Dembele to Griezmann – how Barcelona blew £1bn in the transfer market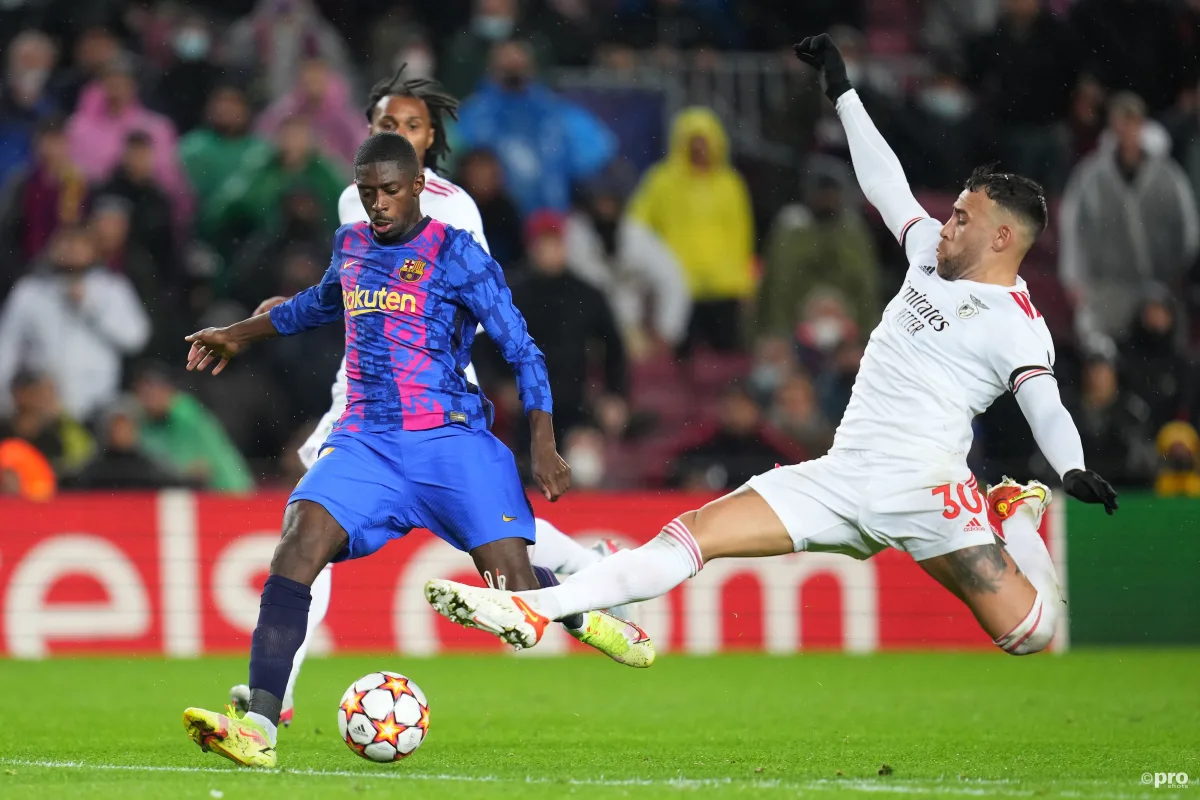 Barcelona will not be represented in the Champions League knockout stages for the first time in over 20 years.
The Camp Nou side have plunged to a new low this term, eliminated by Bayern Munich and Benfica in a group from which they took only five points.
Barca's record was grim. Their only goals - just two of them - came against whipping boys Dynamo Kyiv and even one of those was a penalty.
Only Malmo and Dynamo scored fewer times than them in the competition.
Meanwhile, Barca are struggling in La Liga, saddled by enormous debts that are the legacy of years of chronic mismanagement by a previous board.
Between 2016 and 2020 the Catalans spent €1.17 billion on players at an average of more than €200m each season on average. This was more than any other club.
With a net spend of around €450m during those years, only Manchester United and Manchester City could lay claim to have invested so much money in their squad.
This served to plunge the club into financial difficulties that they are now wrestling. They were restricted to signing players on free transfers in the summer of 2021 - and even had problems registering them to play.
Furthermore, they lost Lionel Messi because they would not have been allowed to register him.
And while the Camp Nou side have spent lavishly, they now have precious little to show for their years of excess.
Here, we break down their spending season by season and assess the deals done by Barca over this period.
Barcelona's transfer spending since 2015/16
2015/16 major signings
| Player | Signed from | Fee (£m) |
| --- | --- | --- |
| Arda Turan | Atletico Madrid | 31 |
| Aleix Vidal | Sevilla | 16 |
Barcelona came into the summer of 2015 as treble winners, yet there was an opportunity to enhance a formidable squad. No overhaul was needed, of course, but the group required some refinement.
While the Catalans sought to improve the correct areas, they were unable to find the right players to do this. Aleix Vidal was signed as a replacement for Dani Alves, but proved a £15.5m flop who made only a handful of league stars over three disappointing years.
An even more disappointing addition was Arda Turan. A key player for Atletico Madrid, his arrival in Barcelona was ill considered. The Catalans never understood how to use him and he quickly faded into obscurity before being loaned to Istanbul Basaksehir for three seasons.
He only left Barcelona's books last summer, going to Galatasaray on a free transfer.
2016/17 major signings
| Player | Signed from | Fee (£m) |
| --- | --- | --- |
| Andre Gomes | Valencia | 33 |
| Paco Alcacer | Valencia | 27 |
| Samuel Umtiti | Lyon | 22 |
| Lucas Digne | PSG | 15 |
| Jasper Cillessen | Ajax | 12 |
| Denis Suarez | Villarreal | 3 |
This was the summer in which things started to really, really go wrong with Barcelona's transfer policy.
They made two marquee signings from Valencia, Andre Gomes and Paco Alcacer, yet for a combined total of £60m, neither proved remotely value for money. Both departed the club on a permanent basis in the summer of 2019, having previously spent time away on loan.
Lucas Digne, Jasper Cillessen and Denis Suarez, meanwhile, were added for a combined £30m, though all three were simply back-up options and soon departed seeking more regular game time.
Samuel Umtiti's move from Lyon to Barcelona that summer was their only hit. The World Cup winner has served to be something of a frustrating presence at the club due to his injury record, but for £22m, he should be considered a modest success at least.
2017/18 major signings
If the previous year's business was disappointing, Barcelona were at least able to make up for the issues by selling these players on to mitigate the damage to some extent.
Their work in 2017 was positively disastrous, however. In the wake of Neymar leaving for Paris Saint-Germain, Barca spent extravagantly and poorly. Notably, quarter of a billion was spent in an effort to replace the Brazilian, yet their efforts have failed.
| Player | Signed from | Fee (£m) |
| --- | --- | --- |
| Philippe Coutinho | Liverpool | 130 |
| Ousmane Dembele | Dortmund | 112 |
| Paulinho | Guanzhou Evergrande | 35 |
| Nelson Semedo | Benfica | 32.1 |
| Gerard Deulofeu | Everton | 10.8 |
| Yerry Mina | Palmeiras | 10.6 |
Borussia Dortmund made Barcelona pay well over the odds for Ousmane Dembele, who has since failed to justify the transfer fee because of a string of injury issues.
In the face of these problems, Philippe Coutinho arrived from Liverpool in January for a lavish fee. Yet there was no plan for how the Brazilian could combine with Lionel Messi and he would soon leave for Bayern Munich on loan. While he is back at Camp Nou, there is no sign of Barca getting a serious return on their investment.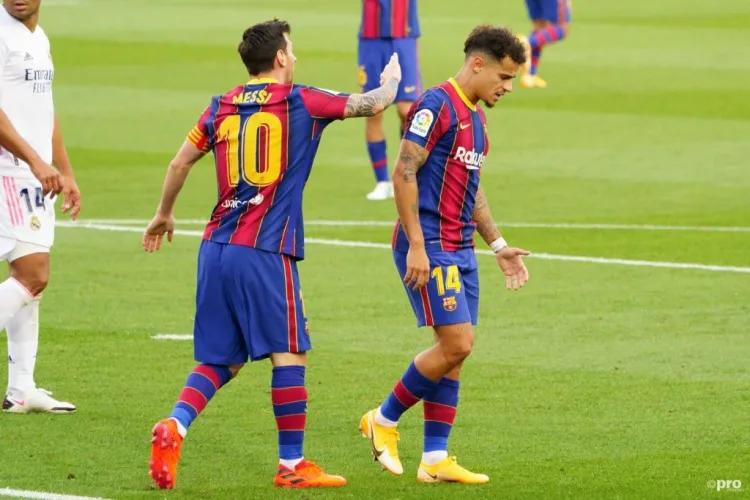 Barcelona did well to avoid making a loss on Nelson Semedo, who was a moderate success but arguably overpriced in the bargain, while Gerard Deulofeu and Yerry Mina were soon offloaded after forgettable spells. At least with the latter pair, though, Barca were able to make money on those deals.
Similarly, Paulinho arrived apparently overpriced at £35m. He proved more useful than expected but soon returned to the Chinese Super League – with Barca actually making a small profit on him.
2018/19 major signings
Another season of more misses than hits in the transfer window for Barcelona.
Bordeaux winger Malcom was their biggest-money arrival, but for £36.9m he wholly failed to show the form that had made him catch the eye to such a degree.
Meanwhile, Arthur arrived with a big reputation from Gremio but never lived up to that billing. He was ultimately exchanged with Juventus' Miralem Pjanic in a move designed to make the accounts of both clubs look better. Ultimately, he was another Barcelona transfer miss.
Clement Lenglet, who came from Sevilla, and Arturo Vidal, signed from Bayern Munich, represented better buys.
| Player | Signed from | Fee (£m) |
| --- | --- | --- |
| Malcom | Bordeaux | 36.9 |
| Clement Lenglet | Sevilla | 32.3 |
| Arthur Melo | Gremio | 27.9 |
| Arturo Vidal | Bayern Munich | 16.2 |
2019/20 major signings
Potentially the worst season of transfer deals made by Barcelona in this sequence.
The greatest of these was Antoine Griezmann at £100m from Atletico Madrid. He made a painfully slow start to life at Camp Nou and was ultimately offloaded to Atletico Madrid in August to ease the wage bill.
Similarly, Frenkie de Jong is not the player Barcelona thought they were getting when he arrived for £67.5m from Ajax, although he has often been used in a different role.
The deals to secure Junior Firpo, Neto and Martin Braithwaite were ill conceived. Indeed, Barca paid over the odds for the Denmark striker only as a short-term solution for an injury crisis. They are now suffering long-term pain because of their lack of transfer planning.
| Player | Signed from | Fee (£m) |
| --- | --- | --- |
| Antoine Griezmann | Atletico Madrid | 100 |
| Frenkie de Jong | Ajax | 67.5 |
| Neto | Valencia | 23 |
| Martin Braithwaite | Leganes | 16 |
| Junior Firpo | Betis | 16 |
| Emerson | Atletico Madrid | 11 |
2020/21 major signings
Barcelona's activity was curtailed to some extent this year because of their difficult financial position, which ultimately rendered them unable to pay a pittance to Manchester City for Eric Garcia in January.
While the Pjanic deal looked like it was for big money, he was essentially a swap for Arthur, leaving Trincao and Matheus Fernandes as their only other major signings.
Pedri, signed from Las Palmas, looks like being a masterstroke, however.
| Player | Signed from | Fee (£m) |
| --- | --- | --- |
| Miralem Pjanic | Juventus | 54 |
| Trincao | Benfica | 27.9 |
| Matheus Fernandes | Palmeiras | 6.3 |
2021/22 major signings
By the time the summer of 2021 rolled around, Barcelona had finally been forced to wake up to their problems.
Although Emerson Royal was signed, he was quickly sold on for a modest profit, but otherwise Barca were restricted to signing free agents - a humiliating situation for a club waking up to the mother of all financial hangovers.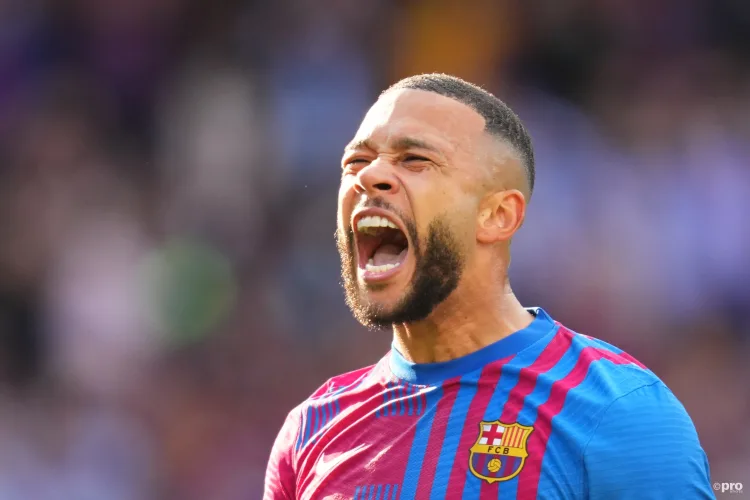 Memphis Depay has not been up to the required standard while Sergio Aguero has a heart condition that may force him to retire. Eric Garcia, meanwhile, is a player of poor standing for a club like Barcelona.
The arrival of Luuk de Jong was a last-minute loan signing that underlined the club's desperation to get anyone in, while 18-year-old Yusuf Demir holds promise but is too young to make an impression.
| Player | Signed from | Fee (£m) |
| --- | --- | --- |
| Emerson Royal | Betis | 12.6 |
| Yusuf Demir | Rapid Vienna | Loan |
| Luuk de Jong | Sevilla | Loan |
| Memphis Depay | Lyon | Free |
| Sergio Aguero | Man City | Free |
| Eric Garcia | Man City | Free |
Barcelona's wretched transfer business between 2016 and 2020 has now caught up with them. None of their work in those years could be deemed even adequate and they now find themselves forced to scrape the barrel for players that others simply do not want.
Out of the Champions League, there is no guarantee they will return even next year, with a top-four spot in La Liga already six points distant and the Europa League looking competitive.
Barcelona have found their new level, and it is one that will not be to their liking.