The players Chelsea must get rid of after Champions League exit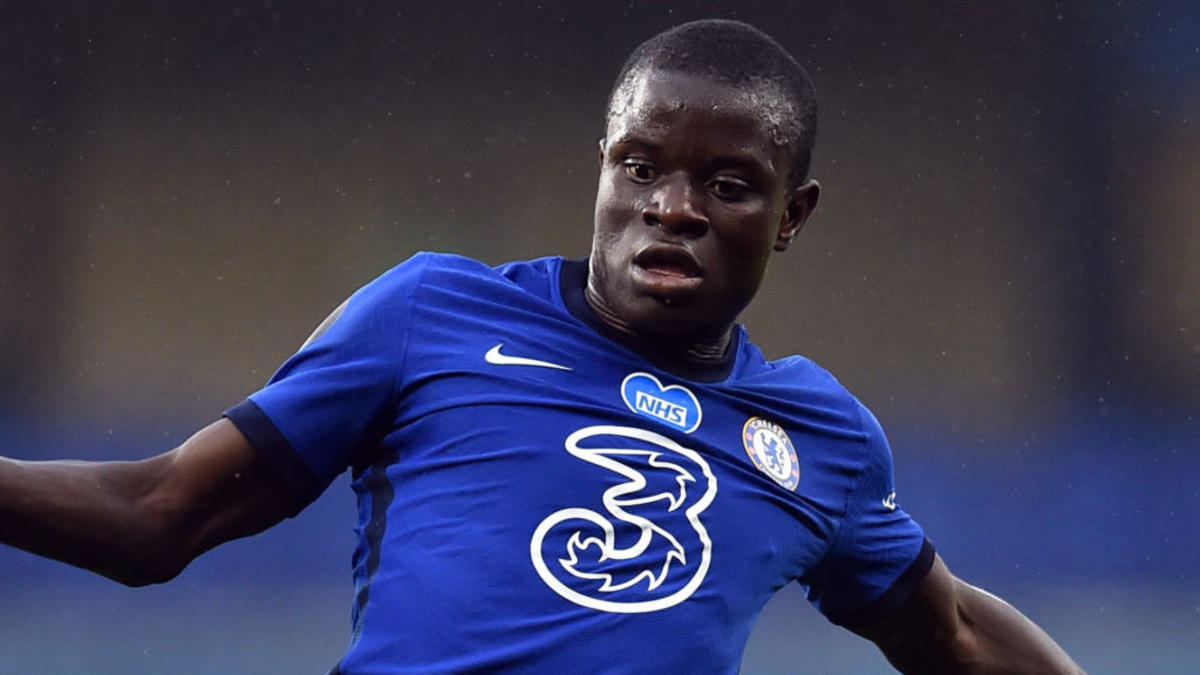 Chelsea's performance against Real Madrid on Tuesday night will go down as one of the greatest in the club's history, but the Blues were ultimately knocked out of the Champions League at the quarter-final stage.
The defeat, on aggregate, marked the end of Chelsea's title defence and highlighted the need for a rebuild at Stamford Bridge.
Thomas Tuchel's side are able to beat anyone on their day but what is lacking is the ability to win tough matches without playing well, such as in the first-leg loss - which proved costly.
This missing quality is what will prevent Chelsea from winning the Premier League and Champions League in years to come.
There are too many players that cannot be relied upon at the highest level, meaning there needs to be an overhaul in the summer.
Here are 10 players that Chelsea must get rid of in the next transfer window.
Kepa Arrizabalaga
Kepa Arrizabalaga's start to life at Chelsea mirrored David de Gea's at Manchester United - a talented goalkeeper prone to a mistake.
However, unlike his fellow Spaniard, he has failed to take his game to another level and is now the club's second choice behind Edouard Mendy.
Getting Kepa's astronomical wages off the books would also allow for a high-profile incoming.
Malang Sarr
The low-risk free agent signing of Malang Sarr two seasons ago made complete sense.
But, despite a few decent performances, it is clear that he is not up to Champions League standard and Chelsea should look to sell the centre-back for a handy fee of around £10 million.
The returns of Lewi Colwill and Ethan Ampadu from loans as well as the development of Trevoh Chalobah make Sarr's involvement next season highly unlikely.
Jorginho
Jorginho has gone a long way to dispel the notion that he could only succeed under Maurizio Sarri's guidance.
In fact, the Italian has won plaudits for his play since the former Napoli boss Chelsea - finishing third in last year's Ballon d'Or.
That said, his cautious, methodical style is not one that the Blues faithful will ever get behind and he is the wrong side of 30 years of age.
N'Golo Kante
N'Golo Kante is on the decline. However, he is declining from such a point that he will remain a quality player for at least another two seasons.
But with just a year left on his contract, Chelsea should avoid signing him to a long-term deal.
N'Golo Kante has had an incredible career at Chelsea, but a cheap giveaway for Madrid's first goal and late reacting to a loose ball which led to Real Madrid's 2nd toppled on with his inconsistency this season is obvious sign of serious decline.

— Pys (@CFCPys) April 12, 2022
The smart decision would be to sell the Frenchman for a significant fee while they still can.
Saul Niguez
Chelsea needed a fourth-choice central midfielder and Saul Niguez appeared to be a perfect fit.
Arriving on loan from Atletico Madrid, he has experience of playing, and scoring, in huge Champions League ties.
Though it has not worked out, and there is no chance that Chelsea take up the transfer option at the end of the season.
Ross Barkley
Ross Barkley has the ability to succeed in a Premier League team - as he did at Everton.
But, the 28-year-old seems all too happy to pick up a paycheck at Stamford Bridge for little to no work.
So, thankfully for Chelsea, his £110,000-a-week wages will come off the books this summer.
Timo Werner
Chelsea needed an improvement on Tammy Abraham if they were to compete for the Premier League title and Timo Werner was the man that former manager Frank Lampard identified.
What a football game! Feels like we deserved more, really tough to take😤 pic.twitter.com/KxCcN9Cpgk

— Timo Werner (@TimoWerner) April 13, 2022
However, the German has really struggled at Stamford Bridge, embodying everything that a successful Chelsea striker isn't.
Indeed, Didier Drogba and Diego Costa were strong, powerful, intimidating number nines, whereas Werner appears frightened on the pitch. His time at the west London club is up.
Romelu Lukaku
Romelu Lukaku fits the mold of a successful Chelsea striker to a tee, but his goal-scoring prowess has vanished since returning to England.
The Belgian tore up Serie A in his two seasons at Inter Milan and was brought in as the missing piece to Thomas Tuchel's puzzle.
Except, he missed out on the Champions League tie with Real Madrid through injury and his absence was not missed at all. He already looks a lost cause and the sooner he leaves, the better for Chelsea.
Christian Pulisic
Christian Pulisic's spell at the end of the 2019-20 season, under Lampard, gave hope to Chelsea fans that Eden Hazard had been replaced.
The American's consistency throughout that period was truly world class and there have been flashes of similar since.
However, big chances missed in Tuesday night's tie indicate that he has not developed enough to guarantee his place in next season's squad and time is running out.
Callum Hudson-Odoi
Callum Hudson-Odoi is another youngster with an awful lot of ability but is yet to develop into anything more than a bit-part player at Chelsea.
The 21-year-old has been at the same level for three years now and it could be time for him to take his talents elsewhere.
Hudson-Odoi is one that probably needs a step down in level and expectations before coming back to the main stage later on in his career.