Barcelona linked with Chelsea trio: Are loan deals possible?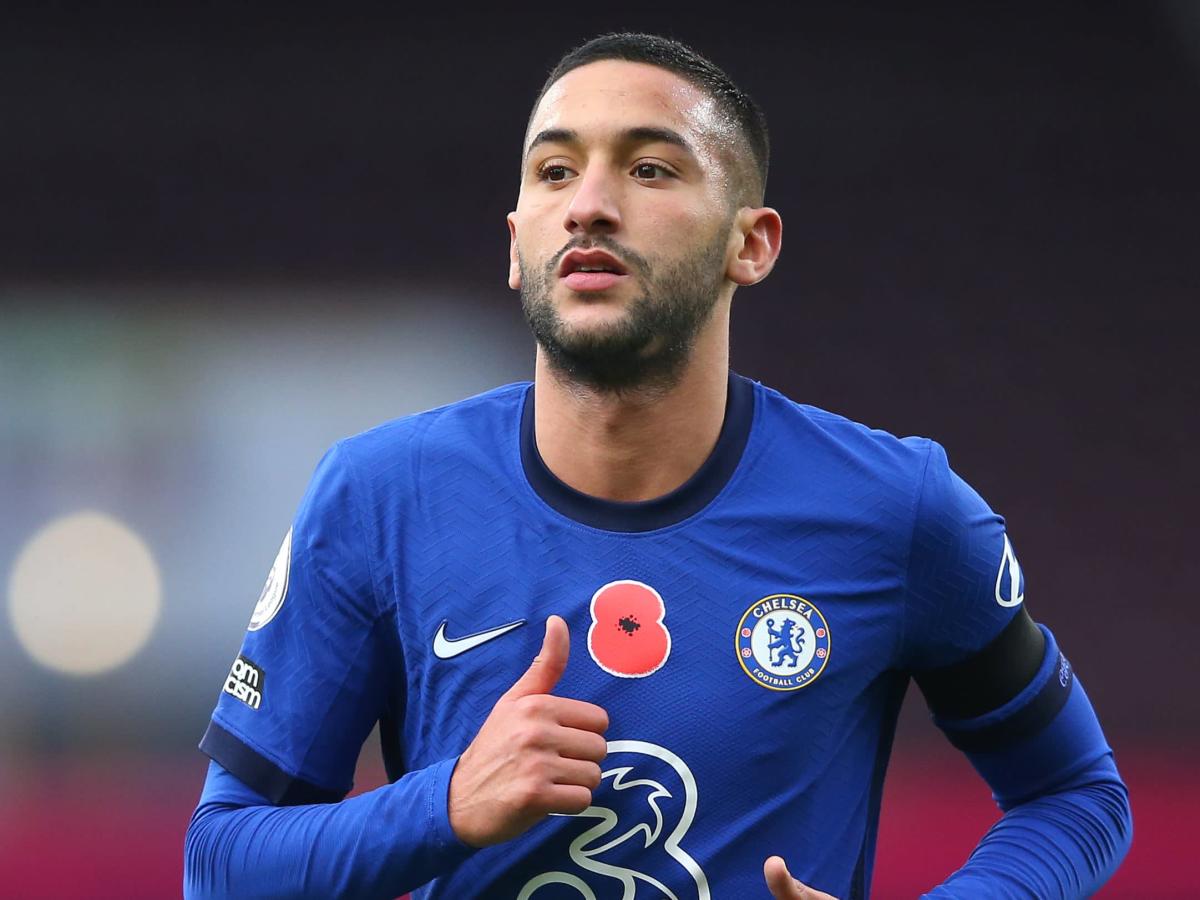 It's a new era at Barcelona and the Catalan club have already agreed to bring Dani Alves back to the club as Xavi starts his revolution. Now, attention is turning to the attacking options that will be available in the January transfer window, with Barça desperate to bring in another goalscorer given the various injuries they've suffered in this department so far this season.
Chelsea have the opposite problem right now, as Thomas Tuchel has too many forwards for the minutes available. Joan Laporta and his team at Barcelona would still love to sign Raheem Sterling from Manchester City, but that looks unlikely and their Plan B is to take advantage of Chelsea's situation by securing a Blues forward on loan in the winter window.
There are three options that stand out above all, according to Sport. Hakim Ziyech, Christian Pulisic and Callum Hudson-Odoi are all attractive to Barcelona, albeit for different reasons. Here, we take a look at each and the likelihood of a loan deal being completed.
Barcelona are looking for alternatives in case Sterling's signing doesn't go through in January, and have good reports on Pulisic, Ziyech and Hudson-Odoi. [sport] pic.twitter.com/aBsJfK79TH

— barcacentre (@barcacentre) November 13, 2021
Hakim Ziyech: Will Barcelona get him this time?
Hakim Ziyech has been linked with a transfer to Barcelona before. However, the Moroccan decided to move to Chelsea once his time at Ajax came to an end. Barcelona hope to land Ziyech this time and they know that he might be convinced by the chance to be a starter week in week out, something Tuchel can't promise at Stamford Bridge.
Christian Pulisic: Another USMNT player at Barcelona?
The reason why Christian Pulisic hasn't had much playing time so far is that he has been out injured. But, even still, competition for places is tough and Barcelona hope that he and Chelsea would view a six-month loan at the Camp Nou positively. For Barcelona, this would be a chance to unite Pulisic with his USMNT teammate Sergiño Dest and they'll hope the right-back can help persuade the 23-year-old to give LaLiga Santander a try.
Callum Hudson-Odoi: Would Tuchel let him go?
As the youngest of Barcelona's three Chelsea transfer targets, Hudson-Odoi is theoretically the most natural option for a loan. Having just turned 21, he is developing his game and the chance to add a six-month internship with Xavi to his CV could be an attractive prospect. At the same time, though, Hudson-Odoi actually has more minutes than Ziyech or Pulisic so far this season and Tuchel really seems to like the youngster, with the German using the versatile player more and more frequently. It could be hard, then, to prize the Englishman away from Tuchel in January, making a Ziyech or Pulisic loan move a more realistic option for Barça.