Ronaldo vs Messi at World Cup 2022: Leo misses penalty for Argentina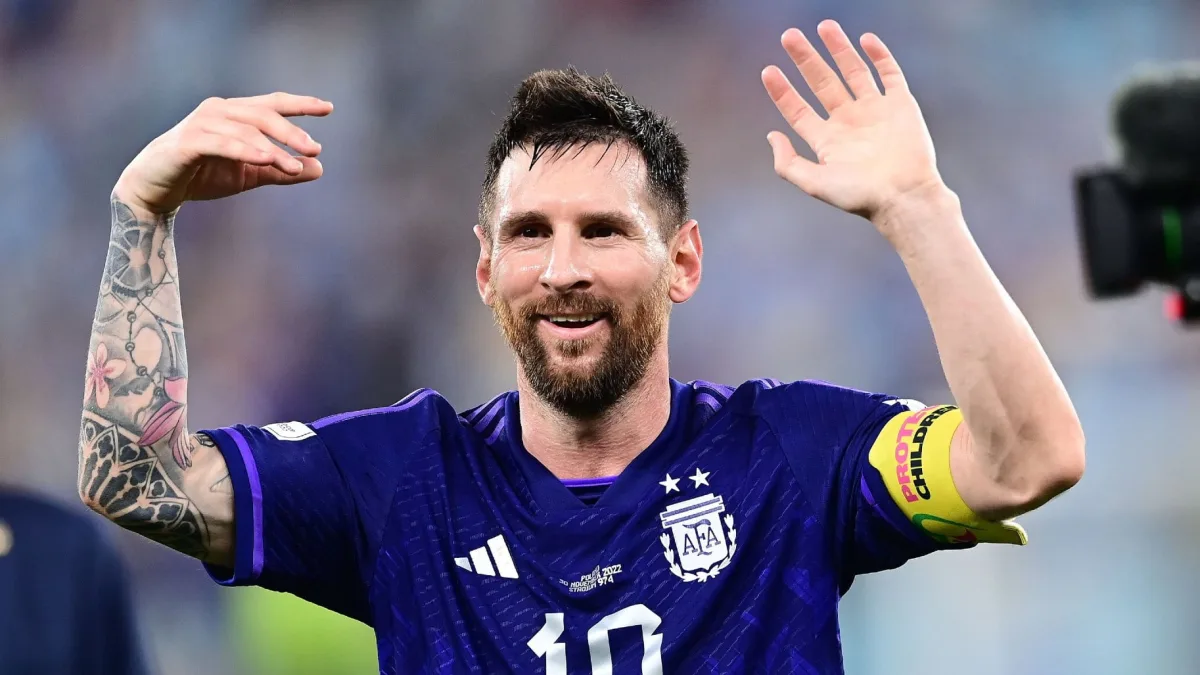 Cristiano Ronaldo and Lionel Messi: The Last Dance.
The 2022 World Cup in Qatar almost certainly represents the final World Cups in the legendary careers of Cristiano Ronaldo and Lionel Messi.
This is the fifth World Cup that both players have gone to, having already played at Germany 2006, South Africa 2010, Brazil 2014 and Russia 2018.
Ronaldo is now 37 and Messi 35, which means that it is highly likely that both players won't be around in the United States in four years' time.
Ronaldo vs Messi at the World Cup: How their stats, goals, assists and performances compare
World Cup 2022: Teams, fixtures, results, favourites
World Cup all-time top scorers
So all football lovers should sit back and cherish the last chance they will get to see two of football's greatest ever players on the biggest stage.
And in this last dance, could Ronaldo or Messi finally get their hands on the World Cup?
Messi went so close in 2014 as a beaten finalist, while the best performance by Ronaldo's Portugal was a semi-final appearance in 2006.
Cristiano Ronaldo at Man Utd: Goals, assists, results & fixtures in 2022-23
Lionel Messi at PSG: Goals, assists, results & fixtures in 2022-23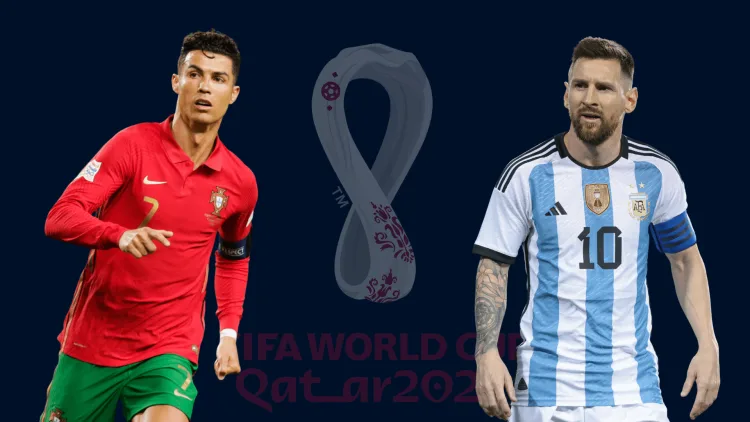 But who is performing better between Ronaldo and Messi at the World Cup in Qatar?
Ronaldo vs Messi: World Cup 2022
| | Cristiano Ronaldo | Lionel Messi |
| --- | --- | --- |
| Games Played | 2 | 3 |
| Minutes | 170 | 270 |
| Goals | 1 | 2 |
| Assists | 0 | 1 |
Ronaldo kicked off his 2022 World Cup against Ghana by scoring a penalty to help his side to a 3-2 win and which made him the first player ever to score in five tournaments. The former Manchester United man won the penalty himself before Ghana equalised, however goals from Joao Felix and Rafael Leao sealed the win despite a late consolation from Portugal's opponents.
The veteran thought he had netted in Portugal's 2-0 win over Uruguay, however the goal was eventually awarded to Bruno Fernandes after it was deemed that Ronaldo had not connected with his teammate's goalbound cross.
His final game in Group H against South Korea on December 2, with Portugal already having qualified for the next round.
Messi began his World Cup campaign against Saudi Arabia on November 22. His World Cup started perfectly as he broke the deadlock on 10 minutes from the penalty spot. He had a goal disallowed soon after and also saw a good chance saved by the Saudi Arabia goalkeeper. But then things went wrong as Saudi Arabia scored twice in quick succession at the start of the second half and then held on for a shock 2-1 victory.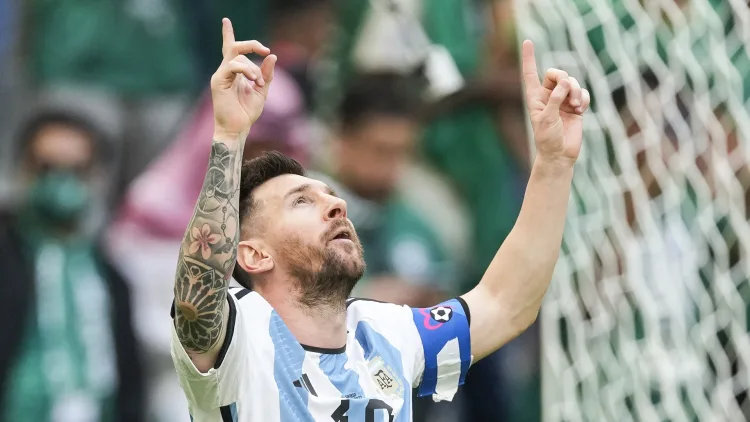 Argentina bounced back from their humiliating loss, with Messi unsurprisingly being the star of the show in a 2-0 win over Mexico. The PSG forward opened the scoring in the second half before he assisted Enzo Fernandez to wrap up victory and ensure Lionel Scaloni's side are still able to qualify for the knockout stage.
Argentina qualified for the last-16 as Group C winners by beating Poland 2-0 on November 30. It was not a vintage display by Messi as he missed a first-half penalty that he had won himself. However, it didn't matter as second-half goals from Alexis MacAllister and Julian Alvarez clinched the win.
Messi and Argentina will play against Australia in the last-16.